We love it when creativity blooms in unusual spaces. A couple weeks back, our friends at Toronto Flower Market invited local florists to bring their leftover flowers from that weekend's weddings and give them a second life in a greasy mechanic shop.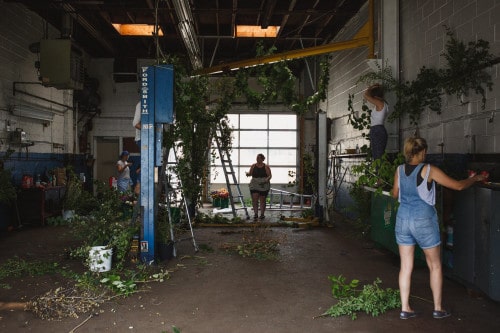 "People often ask what happens to flowers after an event, weddings, the markets, etc. And the sad truth is the product heads straight for the compost bin," says Natasa Kajganic, who came up with a concept that allowed florists to re-imagine a purpose for those pretty leftovers. "The garage space really did encourage creativity because it's not an environment these florists are accustomed to working in."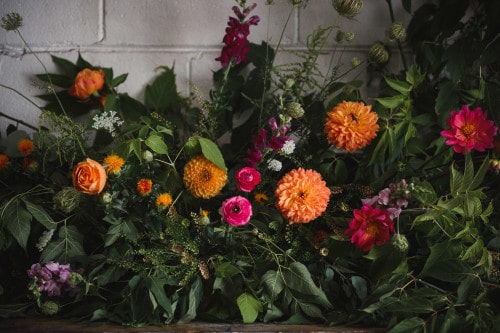 Looking at the photos, what was a hard space is softened, wild, and even a bit exotic. "I'm always surprised by the process of transformation. Literally, you go from nothing to something magnificent without even realizing it. Someone had filled the sink with water to keep the greens fresh and next thing you know someone else thought it was a 'piece' and added flowers, and all of a sudden it became something."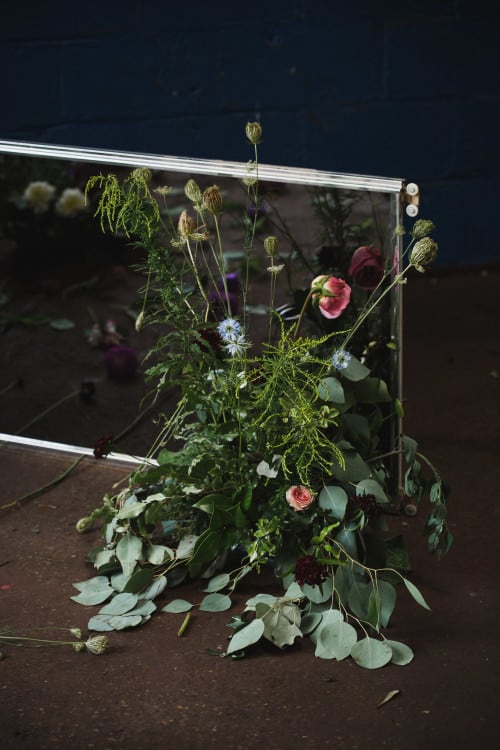 It was as fun, cathartic and collaborative as it looks: "We worked creatively and harmoniously to garner an end result, which will continue to inspire us all in the following weeks. The amount of support and encouragement that exists among this group of talented florists is really refreshing and special."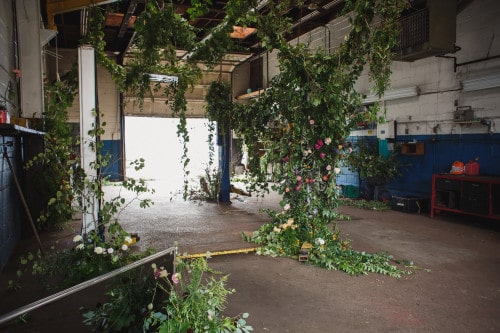 Local florists represented in the mechanic shop makeover:
Carrie Fisher and Bethany Puttkemery (Roadside Florist)
Dayna Armstrong, Alex Cole, Kelly Jordan and Laura Davis (Patchouli Design)
Becky De Oliveira (Blush & Bloom)
Jaime McCuaig
Amira Shabason (Coriander Girl)
Jaimie Reeves (Leaf and Bloom)
Natasa Kajganic and Natalie Petozzi (Toronto Flower Market)
Suddenly, we're dreaming of a reason to host a party in a garage.