The performances, talks, holiday markets, and other must-do events we want to get on your radar.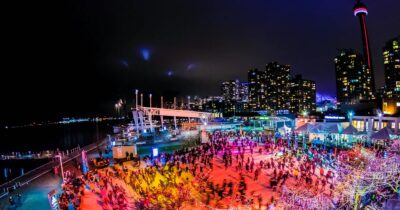 Music on Ice-Land at Harbourfront Centre Rink
Taste of Iceland is bringing DJ ice skating nights back to the scenic Harbourfront Centre Rink with sets by Hermigervill, multi-instrumentalist, producer, composer, and active part of the Reykjavík DJ scene, on December 4, 8-10 p.m. Skaters of all experience levels are invited to lace up and join in the winter festivities. Layer up and have a memorable night under the stars. More info + registration.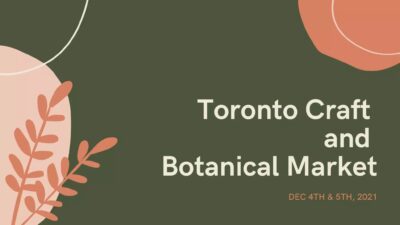 Toronto Craft and Botanical Market
Enjoy an intimate shopping experience for quality plants and artisanal products from a group of curated and trusted local artists and vendors, all while enjoying the view of Toronto Waterfront. Some of the participating vendors include Crystal Star Nursery, Yougrowglencoco, Kaylee Smoke, Tyler Turning Trees, Made By Mree, Sunset Cement, The Groggy Owl, Mayum0u, The Siam Plants, Coven, Coy Candles, Mika Fleur and Khelamansi by Khelaariana. Happening Saturday, December 4 from 11AM to 7PM, and Sunday, December 5th from 11AM to 6PM at the historical Argonaut Rowing Club (1225 Lakeshore Boulevard West). Tickets are $5 online (plus Eventbrite fee), or $8 at the door. A portion of the ticket sale will be donated to the Canadian Cancer Society as well as be entered into a raffle for a prize basket. Proof of vaccination required for entrance. Get your tix now!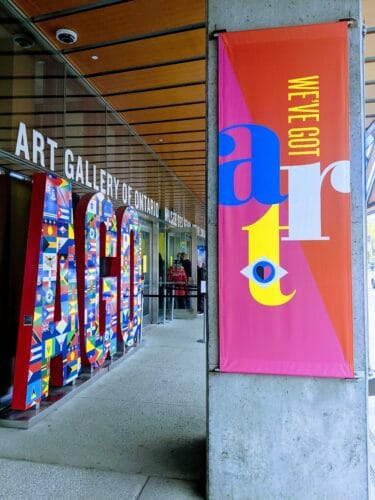 Afternoon Tea at the AGO's Galleria Italia
The AGO invites everyone to enjoy an afternoon tea at the Galleria Italia. Surround yourself with beautiful architecture and enjoy finger sandwiches and sweets, including macarons and scones, with a selection of Sloane Fine Teas. Afternoon Tea kicks off December 4, and runs until January 16. We think this would be a wonderful way to reconnect with a close friend you have missed during the pandemic. Book now.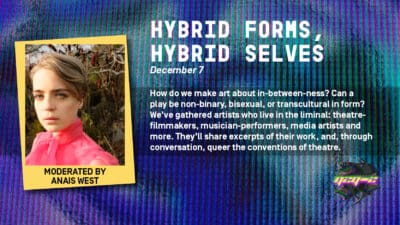 Buddies in Bad Times hosts Hybrid Forms, Hybrid Selves Talk
On Tuesday, December 7, from 4-6PM, join moderator Anais West and an incredible panel for a conversation about in-between-ness. How do we make art about in-between-ness? Can a play be non-binary, bisexual, or transcultural in form? For this panel, Buddies in Bad Times Theatre has gathered artists who live in the liminal: theatre-filmmakers, musician-performers, media artists and more. These interdisciplinary innovators will share excerpts of their work, and, through conversation, queer the conventions of theatre. Register for this free talk now.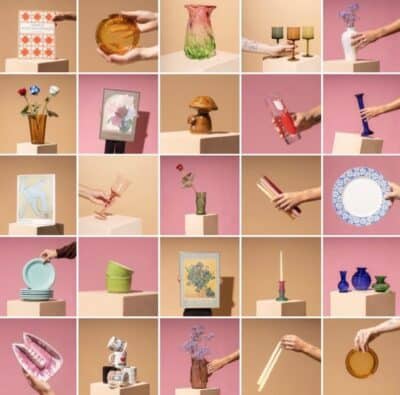 Hippie Holiday Market
Hippie Holiday Market is BACK for the holidays! On Sunday Dec 12, from noon – 6PM, head to 100 Ossington Avenue for a treasure trove of vintage thrift, handmade goods, small batch gift items for the season, and more! For more info, follow Hippie Market on Instagram.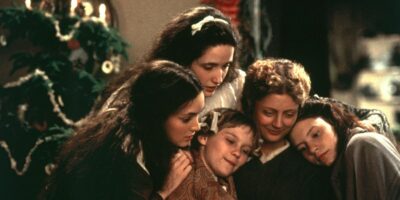 Little Women at Paradise Theatre
Feel like a good cry? Hit the Paradise Theatre on Bloor to join Meg, Jo, Beth, and Amy, as they navigate all the heartaches and ups and downs of life. The 1994 adaptation of Louisa May Alcott's classic novel is a total gem. The all-star cast includes Winona Ryder, Susan Sarandon, Claire Danes, and Kirsten Dunst. If you haven't yet had the pleasure of taking in the beauty of Paradise Theatre, this would be a wonderful place to start. Tickets run from $13-25. Reserve your spot.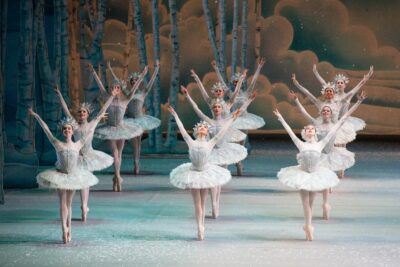 The Nutcracker Returns To The Four Seasons
Do something enchanting and get tickets for the National Ballet's stunning performance of The Nutracker, a beloved and longstanding Toronto holiday tradition that dates back to 1955. The trip to The Four Seasons is an event in and of itself, and after being forced to do things virtually last year, to see dancers on stage again will be a special and exciting moment. A few notes into Tchaikovsky's "Dance of the Sugar Plum Fairy", and we're immediately transported into a world of magic and wonder. The National Ballet's Nutcracker is a treat.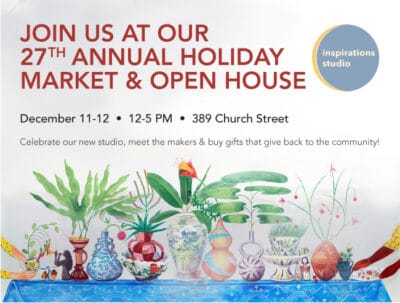 Inspirations Studio Annual Holiday Market & Open House
Inspirations Studio is a non-profit, low barrier ceramics program for women who have experienced marginalization. For 27 years they've been committed to improving women's lives through the making and selling of pottery. Their new storefront and studio is located at 389 Church, in a newly renovated building for affordable and supportive housing for women who have been impacted by homelessness. On Dec 11 & 12, they invite guests to check out the new space, learn more about the organization, and shop the beautiful collection of ceramics created by community members. Sounds lovely.