Listen up: Indigenous artists, fashion designers, fashionistas and community members are set to come together this week to celebrate the second annual Toronto Indigenous Fashion Week!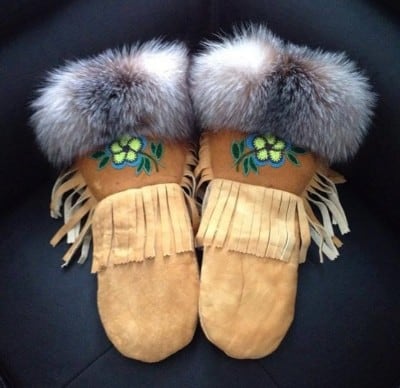 Indigenous Fashion Week kicks off today with an interactive discussion on the revitalization of Indigenous language, fashion, artistic creations, and cultural history. Workshops, including Dress Making, Beading, Drumming Circles, Metis Dancing, and various other cultural activities, will be held on March 14. The Indigenous Marketplace and Runway show will be held on March 15 in the evening, and the final Pow-wow, Marketplace and the Grand Feast will be held on March 16. The Marketplace will open at 10:00 a.m., the Pow-wow will kick off at noon, and the Final Grand Feast will begin at 5:00 p.m.
This event offers Indigenous designers and artists—particularly those living in isolated and remote regions—a platform to showcase their work to an audience that might not be familiar with Indigenous fashion and culture.
To learn more and grab your tickets, visit here.