On September 10th, the Grand Ballroom at the Trump Hotel will welcome Toronto's most stylish (what they wear, and how they wear it) to celebrate the release of Toronto Life's Stylebook, hitting stands this week. Beyond being a who's who of Toronto, the annual Stylebook has become a source of fashion inspiration that rivals any thick September issue, because it's real people. As a teaser, we will be profiling some of the women who made the list, asking them to share with us where they shop, what they want their clothes to say about them, and when exactly they figured out 'their look.'
Meet the elegant Catherine Chang, Senior Communications Manager of The National Ballet of Canada.
What does the statement "the art of getting dressed" mean to you?
To me, it means taking time and care in selecting an outfit that reflects how you feel and what you want to project to the world.
When did you first figure out your personal style?
I have always been a bit of a chameleon, so my style aesthetic can change from day to day. I love to dress for comfort and add some 'bling' to dress things up a bit, and I enjoy getting glamorous for an opening night.
What do you hope your clothes say about you?
That I am a confident woman who is comfortable in my own skin.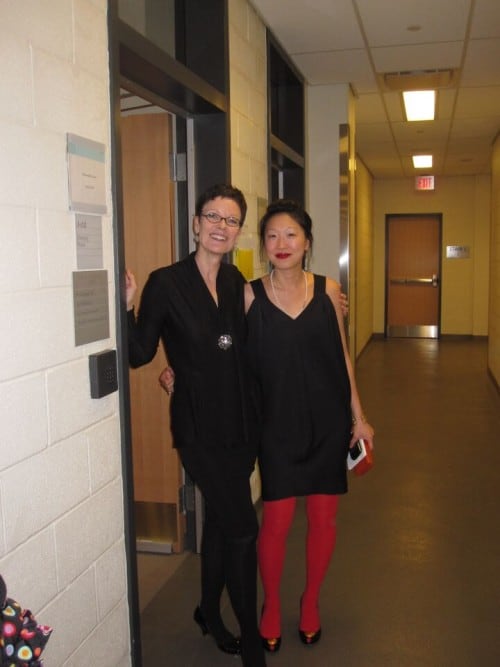 Catherine's playful but polished work attire. Pictured above with Karen Kain, Artistic Director of The National Ballet of Canada.
When you gaze into your closet, what brings you satisfaction?
Seeing an organized closet with the clothes grouped by type and colour. This way, I can always see what I own and what I need or don't need.
What are your most treasured investment pieces?
I love my Louis Vuitton Neverfull (you can really fit everything into it) and my Burberry trench. These are classics that will never go out of style.
What fashion items are so very you?
Striped shirts. I have a drawer full of them.
Who are you style icons?
The people around me – friends, family, co-workers, people I see on the street. I love sharing great deals with others and likewise am always asking where items are from. My greatest style advisor is my friend and Style Consultant Amira Soliman. I basically buy one of everything she has or suggests and am never disappointed. Not only does she search out unique and memorable pieces, but she also finds them at the best price possible.
Where is your favourite place to shop?
I love to shop online – you can find the best deals. I am constantly at J Crew; I love what Creative Director Jenna Lyon has done with the brand, giving it a new life. And they have the best customer service, which is key in gaining loyalty.
What excites you most about September?
The feeling of going 'back to school' in September has never gone away for me, but now it's going 'back to the office.' Fall makes me want to wear sweaters, tights, and new shoes.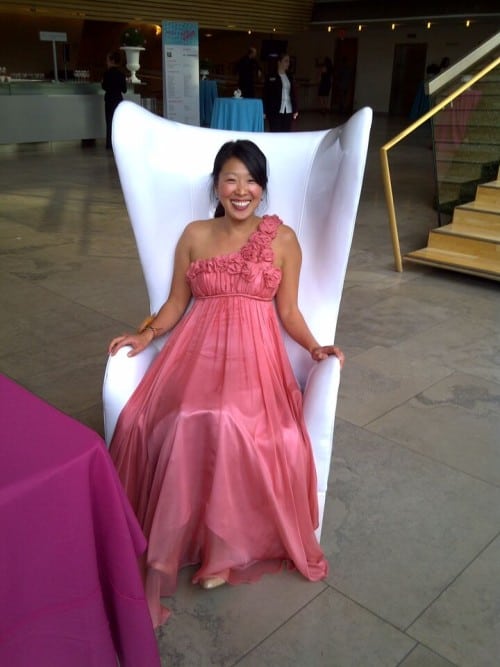 No matter what you wear, the best way to pull of amazing style is with a gorgeous smile.