Canada's longest running outdoor art fair is back! For their 60th anniversary, Toronto Outdoor Art Fair (TOAF) will host 400 artists between July 2nd – July 11th, both online as well as a special 10-day in-person exhibit at Stackt Market.
This year, the TOAF has planned an extra exciting lineup of Art Talks andStudio Tours. Get started on July 3rd with an Instagram TV conversation hosted by Goldeane Brown of Culture Fancier as she speaks with this year's emerging artists to watch. This is one of the three talks sponsored by the Power Plant Contemporary Art Gallery.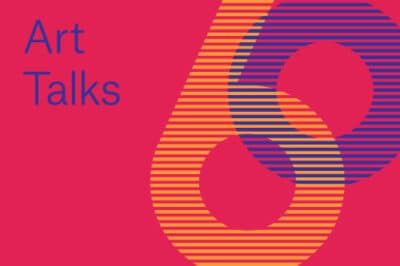 On July 4th, join StreetARToronto Artists Jessey Pacho from Toronto's East end, and Elicer Elliott from downtown, for a lively discussion on the evolution of graffiti and its role in movements for social justice. They'll also discuss the art of the aerosol can and Toronto street art styles from East to West.
Designer Tiffany Pratt, known for her breathtakingly vivacious and playful colour palettes, will return to help spotlight artists with daily IG live chats. Pratt will also be launching 100 hand-painted postcards with proceeds going towards TOAF's Gifts of Heart, to support frontline workers and artists.
Of course, we cannot wait for the scheduled Studio Tours, which will take art lovers inside the work spaces of local artists to learn firsthand how they've built their practice, honed their craft, and managed life during the pandemic. Participating artists include Julie Agness Barnett, Kim Paquet, Salbhi Sumaiya, Nadiara Narine, Becky Comber, Olivia Mae Sinclair and MORE!
To commemorate their big 60th anniversary, TOAF has curated a special collection dedicated to Canadian artists over 60 years of age. "60 Over Sixty is a celebration of life-long dedication and creativity. Hopefully, it provides visitors with an opportunity to discover senior talents that are unfamiliar and for others, an occasion to re-visit inspiring artists and their timeless work," says Curator Flavio Belli. We love this initiative, and the art is really fun and exhilarating to explore.
There are many ways to enjoy this year's Toronto Outdoor Art Exhibition, and we hope these various entry points lead to plenty of art sales. More information here.