The Galleria shopping mall at Dufferin and Dupont Sts. was built in 1972 and has remained virtually unchanged since then. With its mom-and-pop stores, kitschy brown-and-green colour scheme and multi-generational clientele, The Galleria has a nostalgic charm. But its days are numbered; it's been bought up by developers and slated to be bulldozed and replaced with eight new towers.
Shari Kasman lives in the area and is fond of this de facto community hub. She began documenting the mall in photos and captions, assembling them into a limited-edition photo book. A Kickstarter campaign is in the works to aid in the book's production. We asked her about the project this week.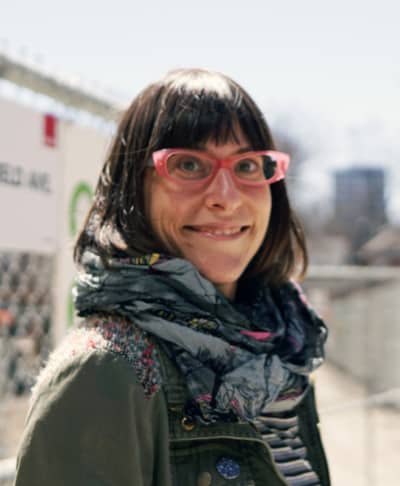 SDTC: Can you walk us through the first time you experienced the Galleria Mall? What did you think? What did you see/hear/smell/taste?
SK: When I first visited Galleria Mall, I wondered if I'd travelled back in time. The colour scheme was perfectly suited to a previous decade. Everything matched so well, with shades of brown, green and gold covering every surface, including the floor, walls, ceiling, benches, trash cans and kiosks. It was pretty quiet and spacious there. Older men were gathered at the centre, hanging out on the benches. It seemed like a good place to take a break, but I didn't want to interrupt them.
Are there any characters from the Galleria that left a lasting impression on you? Who are they, and what are they like?
I became friendly with David, the owner of Luna Luggage & Handbag. He was a really nice, unpretentious forty-something business owner who enjoyed selling suitcases and wallets to his clientele. He gave me an orange when I felt like I was getting sick. He sold my Galleria postcards at his store, but at some point, the ceiling started to leak, so my postcards got a little soggy and when they dried, the paper was all wavy. It's a good thing we decided to sell them at low, low prices. David disappeared along with the store, though. I'm not sure what happened to him. [Luna Luggage & Handbag] was replaced by a clothing store, Cameo Fashion, as if this store's got a tiny role in a bigger picture.
There was one woman who managed the mall for decades, from the 1970s until just after the property was sold to developers. I met her for the first time just before leading the first of my Jane's Walks. She was concerned with the mall's public image, and I told her I'd present the mall in a positive light.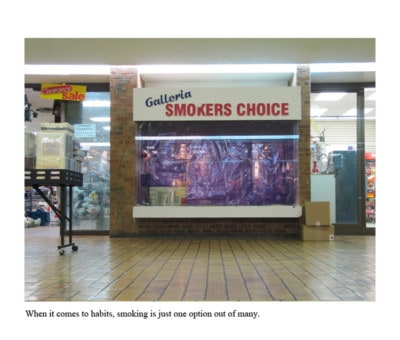 When you heard the Mall was going to be bulldozed and replaced with shiny towers, what was your reaction? What do you think about it now?
When I heard the mall would disappear, I was far from surprised. The mall, though essential to the community, is not in the best shape, and it sits within a massive, underused parking lot. The property totals twelve acres. Although I think it's a shame to wreck such a good time capsule, I do think it would be beneficial to make better use of the land. It's unfortunate that the smaller businesses are affected and that the clique of older men will be displaced and will have to find a new hangout spot.
I'm a little skeptical as to what will happen at that corner and am concerned for the future of the site. It's not just the mall property that's being developed but also the neighbouring land that includes the park and community centre. From what I've heard, there are some interesting plans for the park and community centre. The towers, though, I'm not too sure about. This is just one concern: out of the 2,846 residential units, only 150 will be affordable rental housing units.
Then there's the issue of transit, which is already a problem along Dufferin Street. Somehow, we'll have to accommodate residents of these new 2,846 units, plus staff of the new businesses and folks working in the new office spaces. The development isn't expected to be complete until the year 2030, so there's time to sort this out. But, when it comes to transit and infrastructure, changes in Toronto happen at a snail's pace, so I'm not overly optimistic about that.
What is your favourite photo from the series, and why?
I'm partial to the pictures of the snake show at Christmas. You'll have to check out the book to see those ones. I can't decide which of them I like the best. The security guards were posing with snakes after the show was over, and Santa was there to watch. It was truly a festive time. As a former children's entertainer, I've performed in malls around Ontario, but I'd never seen a snake show at a mall. This event was special.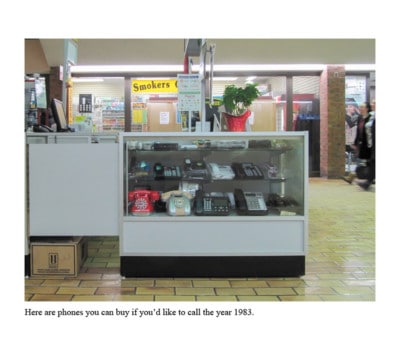 What will the city lose when this mall disappears? Why is it such an important place?
When it goes, businesses like the grocery and liquor stores will disappear for some time, which will be inconvenient, but they'll return. Those kinds of stores will be included in the future development. The thing that we'll lose is the community centre aspect. The mall is a free, climate-controlled space that acts as a second living room for older Portuguese men. Once they're displaced they'll have to find a new set of benches where they can stay for the day without being asked to leave, without having to order more coffee in order to linger.
Also, it's too bad the mom-and-pop businesses are gone. I don't doubt we'll see more chain stores at that corner, but I hope there'll be room for independent stores in the new development.
Lastly, the character of that place cannot be replicated in the new development. It's that authentic time-capsule quality that has given this corner of Toronto its charm. The mall looks less than interesting from the street-side, but the interior is something else. A surprise like that isn't in store in the future development. When we see those towers, we'll know from the outset what we'll be walking into.
Any other thoughts about your project/the mall/the new development?
This is just one of many stuck-in-the-past spaces. It's important to document them while we can. I hope my book will let us remember that at this corner of the city, time truly stopped for decades. It seems like the future is just around the corner now.
Contribute to the Kickstarter here.