Everyone has been doing some version of the dizzying pandemic-pivot dance for the last eight months. Some people only required a minor adjustment to their routine to make things work in the "new normal", but Nancy Chang was forced to do a full 180, including a move from Bali to Toronto while juggling her baby daughter as a newly single mom.
With daycares closed, caring for her daughter full-time meant she could no longer continue her consultancy work, so she had to dream up a new way to pay the bills. With a knack for sewing, an artistic eye, and a talent for branding, she launched The Kinder Mask, an ethically made non-medical mask company that also gives back.
In awe of her strength, and as fans of the cute Kinder Mask prints that suit both us and our kids, we connected with Nancy to see how her small business came together, and chatted about why you should consider buying her masks over other brands in the (now saturated) mask market.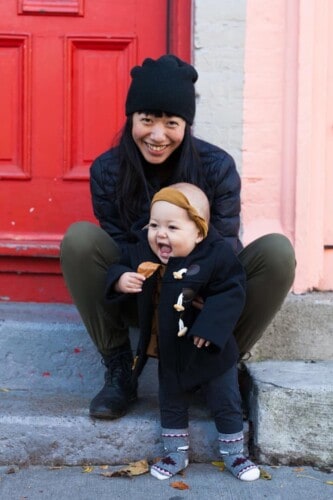 What did your life look like in January, and how drastically did it change come mid-March?
In January, I was struggling with my first long winter back in Canada after being away from Toronto for nearly a decade and ending a relationship with someone struggling with addiction. With COVID-19 in March, everything was closed and my hope of sending my daughter to daycare part-time so I could work was no longer an option. Till today, I rely strictly on curb-side pick-ups and shopping online.
Years from now, when you look back at those first few months of COVID, what do you think you'll remember?
I think I will remember how resilient, strong and adaptable I am. I was healing from a toxic relationship, transitioning to being a single mother, and adapting to a pandemic on my own with no support.
Why did you decide to start The Kinder Mask?
It became nearly impossible to have client meetings during normal work hours as my daughter demanded my full attention and I couldn't expect clients to have late night meetings. I lived and worked in Bali, Indonesia for nearly 4 years prior to moving back to Canada and have heard that many locals are struggling to put food on their table since Indonesia closed its border to foreign nationals. Their economy relies strictly on tourism. The Kinder Mask was born in an attempt to support several communities as well as pivot my consulting.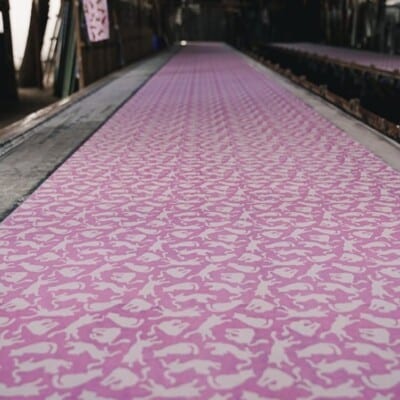 What makes The Kinder Mask different?
The Kinder Masks' fabrics are hand-printed using an artisanal screen-printing technique unlike most digitally printed fabric which gives our prints extra depth and beautiful uniqueness. Each mask purchase is directly supporting women across several communities in Indonesia and Canada who have been impacted by the COVID-19 outbreak. We choose hand-made over mass-produced and quality over quantity. Our masks are ethically made and we honour and pay above standard by setting narrow price margins.
What have you learned since you started The Kinder Mask? The biggest lessons?
I've learned that almost everyone is struggling with the ongoing juggling act of working from home with their children. As a result, communication has been delayed on both sides. My biggest lesson is letting go of my standards and timeline, and hiring help for different aspects of the business when I can afford to.
What philosophy or idea is currently guiding your journey?
Self-compassion is something I try to practice. I remind myself every day: I'm doing the best I can. I'm letting go of things that are out of my control, not taking things personally, and focusing on the positives.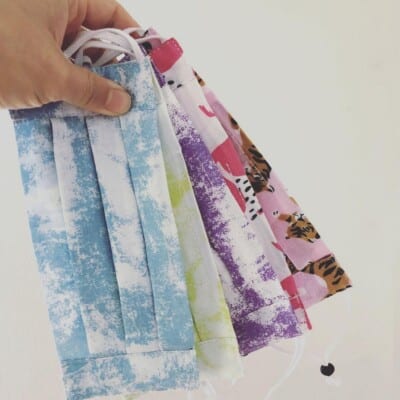 We have a long winter ahead of us, how are you approaching? What comforts do you think will help you pull through?
Winter actually triggered a lot of negative emotions and I have been struggling mentally and emotionally. It comforts me that I have access to therapy and my daughter and I have one another. I am also surrounded by beautiful nature and live in a safe community with lovely neighbours. My daughter and I also enjoy baking and have dance parties together!
What are you grateful for today?
I am grateful for technology so I am able to keep in contact with friends and family despite the distance. I am also grateful for my daughter who gave me the strength and courage to leave an unhealthy relationship every day!
Shop The Kinder Mask collection here.