Here at SDTC we're big fans of supporting start-ups, because YAY FOR BRAVERY! And we especially like it when they're local. And when they're supporting a good cause. And when they're run by people who are young and driven.  So when we heard about Køge Vitamins, we knew it was something we wanted to share with y'all.
Founded by two 23-year-old ex-Bay Street suits named Andrew Lenjosek and Alex Hyssen, Køge is out to challenge the traditional retail vitamin market.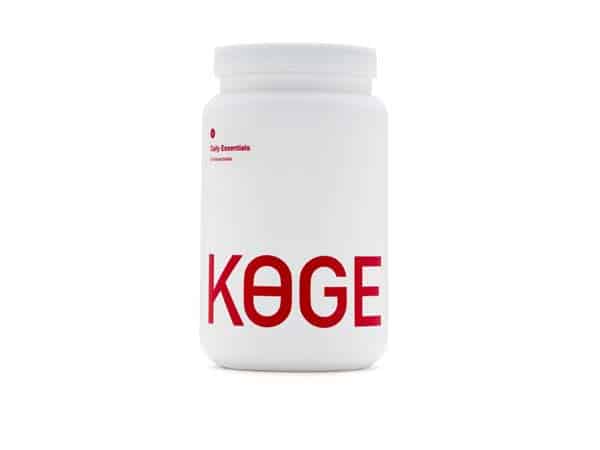 While premium vitamins are expensive, with companies charging huge product mark-ups, Køge is able to reduce prices by 67 percent by offering its own brand of vitamins and essentially cutting out the middleman. 
"All of our vitamins are purely [available] online," says Lenjosek. "That's how we're able to keep our costs so low. Alex and I believe that retail shopping, particularly for vitamins, will heavily fade out over the next decade as people switch online." 
Also, because buying vitamins can be confusing and rather daunting (What's an essential vitamin? IF I TAKE 12 VITAMIN C PILLS TODAY WILL I BE HEALTHY TOMORROW?! … The answer to that second question is no, trust). Køge has simplified the purchasing process by offering pre-selected packs for each major vitamin category; they're also developing a tool that allows users to customize their own vitamin packs based on nutritional advice. 
While Lenjosek used to be an investment banking analyst and Hyssen used to be a sales analyst, they both graduated from the Richard Ivey School of Business at the University of Western Ontario—so you know they're qualified. And smart. (And uh, cute, but uh, MOVING ON.) 
The best part of all this? For every vitamin sale made, the company has pledged to donate vitamins to malnourished children under the age of five in Africa. Help little kids while helping yourself! A win-win, really. 
Want to know more? Watch their commercial, and follow them on Twitter.