Becca Lemire hit a bustling Urban Outfitters and hung around the Toronto Eaton Centre to shoot festive shoppers and ask them about their plans for 2013. From where they are partying on NYE to their major new year resolutions, here's a snippet of downtown holiday cheer.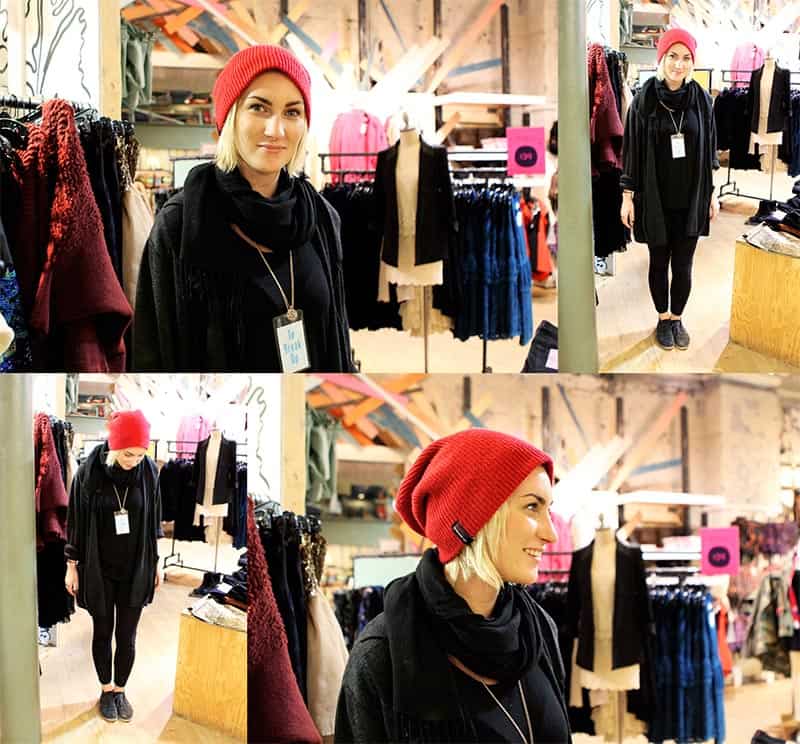 Shelby just moved here from P.E.I. and is looking forward to exploring the city on NYE.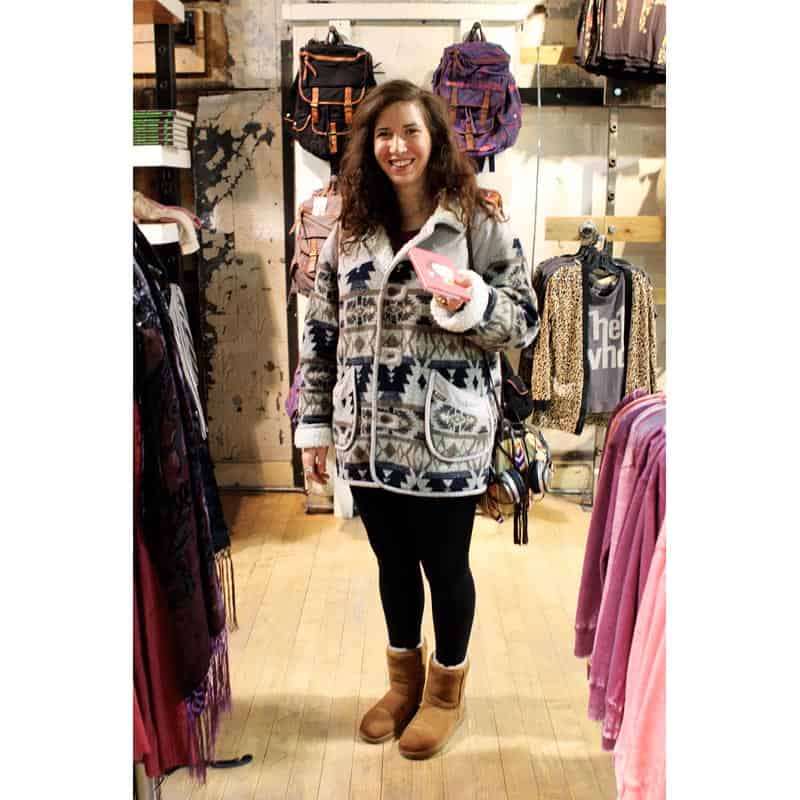 Veronika is working on NYE. Sigh. However, for 2013 she and her roommate have decided to create a "Perspective Jar." Every time something good happens, a note will be added to the jar. That's the spirit!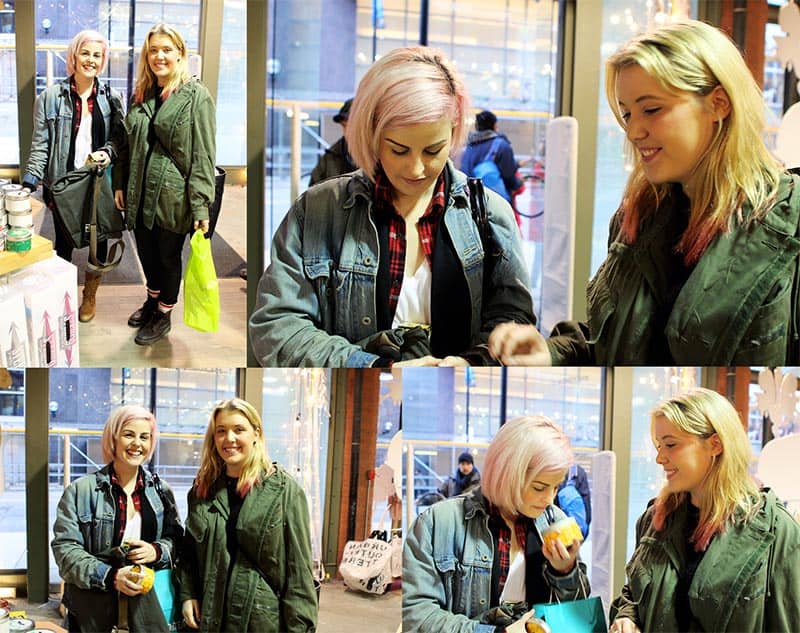 Both of their New years resolutions are to be better with money. You go, girls.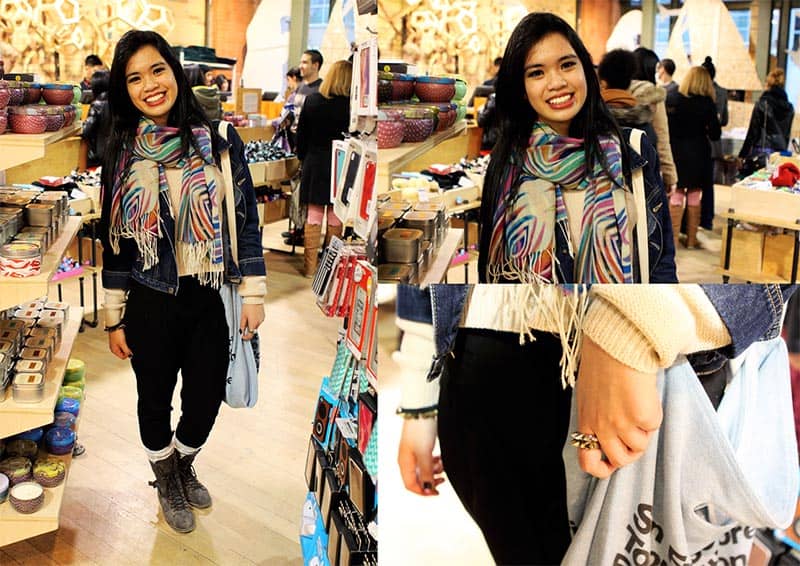 For Monica, NYE will be spent with family. No 2am taxis! No insanity! Ringing it in with love and tranquility. Respect.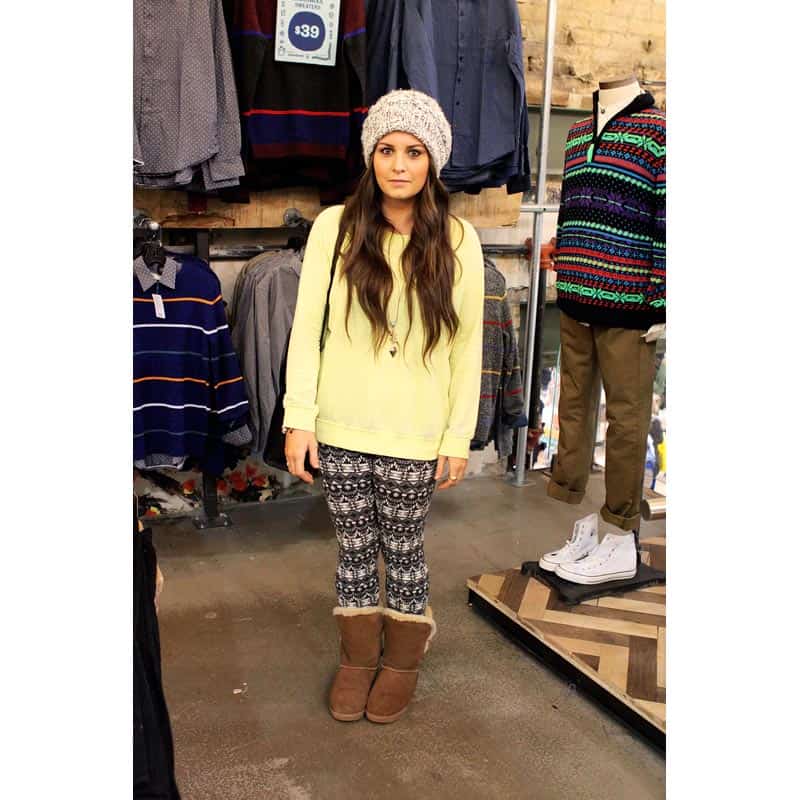 She's going to quit smoking. Let's all quit smoking. FOREVER.

It doesn't surprise us that his big plans for 2013 are to head to NYC and get a modelling contract. Make Tyra proud, Tyshan.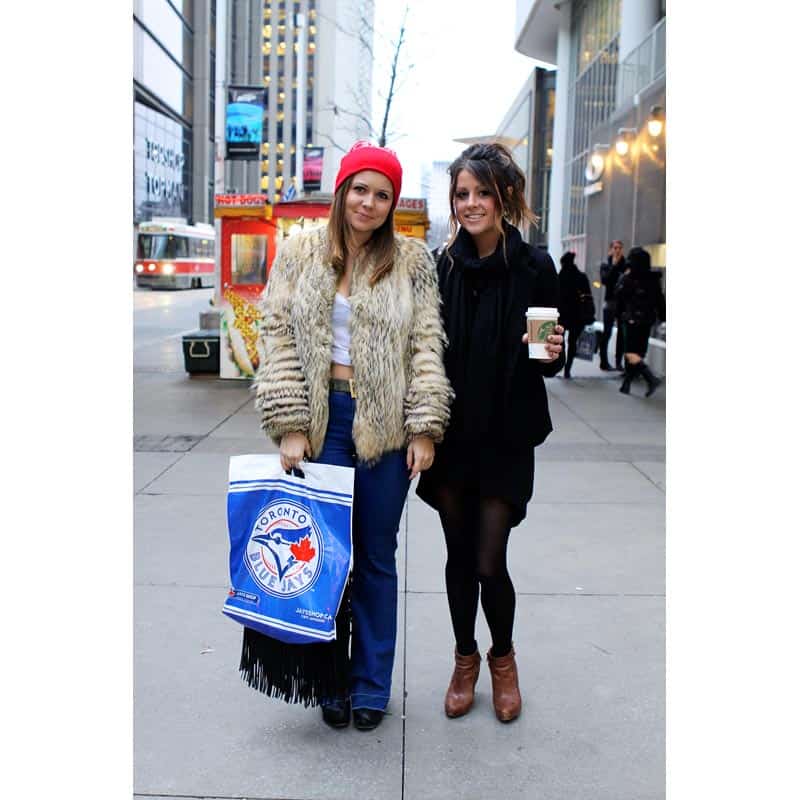 Bobbi's going to take 2013 to focus on her career. Rachel hopes to spend less money.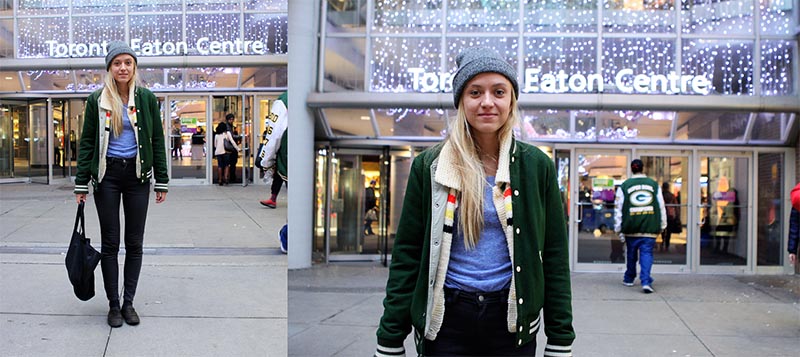 She's tired from shopping and just wants a nap. (We hear ya, sister!!)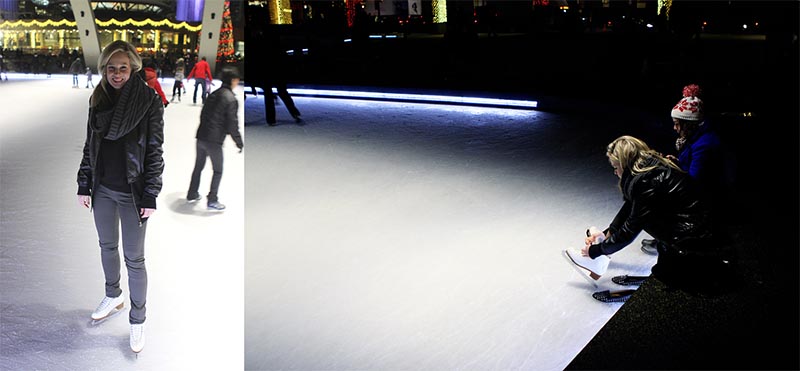 For 2013, she wants to "get out more during winter and check out more skating rinks!" Looks like she's off to a good start.