If there ever was a year to focus on mental health, this is it. Hosted by Workman Arts, the Rendezvous with Madness Festival launched in 1993. Now—27 years later—it continues to provide audiences with new ways to examine addiction, depression, anxiety, and other mental illnesses and trauma, while sparking dialogue and smashing stigma.
The Rendezvous with Madness 2020 festival will run from October 15 – 25th, and can be experienced through powerful film (screened online), and Re:Building Resilience, a full-building activation of the Workman Arts building at 651 Dufferin Street that can be accessed virtually.
While this year's festival is virtual due to COVID, the programming is just as strong, with a mission to spotlight the human capacity for endurance in the face of great challenges. It's a relevant theme for all, and a perspective that offers much-needed hope and inspiration.
FILM
48 shorts and feature films from 24 countries will spark conversations about addiction, depression, the relationship between financial security and mental health, the role that the arts play in our well-being, and so much more. How do we recover as individuals, and collectively—as a society?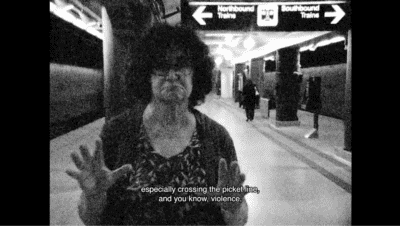 All films can be viewed from the comfort and safety of your home, and Shedoesthecity is proud to sponsor the screening of Judy Vs. Capitalism, a Super 8 film that shares the story of Judy Rebick, a Toronto feminist who was a leader in Canada's Pro-choice movement in the 1970s, and confronted her own trauma while running one of Canada's preeminent Women's Organizations in the 1990s. Available to stream online: Thu, Oct 15, 8:00pm to Sat, Oct 17, 8:00pm; with a virtual Q&A on Oct 15 at 9:00pm.
RE:BUILDING RESILIENCE FULL-BUILDING ACTIVATION
Re:Building Resilience features 25 installations that examine all facets of mental health issues. To mark the festival's last year at 651 Dufferin Street, before moving to a brand new facility at the Centre for Addiction and Mental Health, they will animate 11,000 square feet with performance art, installations, theatre, dance, film and media art. This event can be experienced virtually too.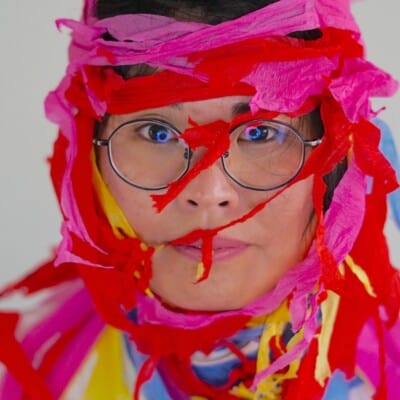 The fact that Toronto was the first city in the world to host a multidisciplinary arts festival devoted to exploring mental health is something to be proud of. And it's important that we all keep talking about mental health.The programming at #RWMFest always blows open conversations, making it a terrific catalyst for necessary change.
Find a film or art exhibit that speaks to you—there's plenty to choose from!
Tickets are Pay What You Wish (PWYW). Everyone who attends is invited, and encouraged, to join the conversation on social media using the hashtags #RWMFest20 and #RWMFest.