There's a reason why Triscuit has been around for 100 years: It is tasty on its own and provides the perfect blank canvas for culinary creativity. Now that patio season is upon us, and weekends are spent hightailing it to cottage country, having delicious snacks on hand is essential. And Triscuit makes it so easy! You can enjoy with hummus, tzatzki or some nice local cheese but we dare you to make something beautiful. 
Impress your guests with any of the following mouthwatering recipes that are super easy!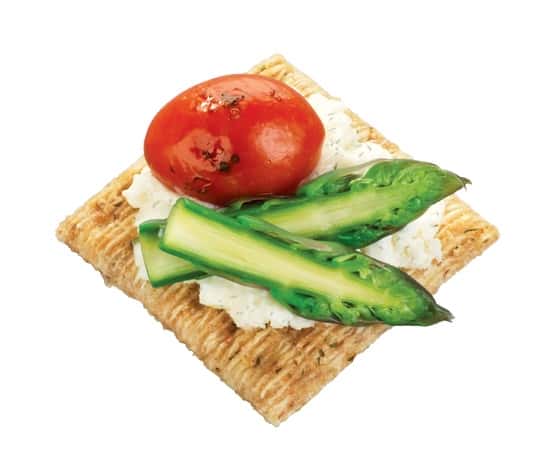 Triscuit with Grilled Tomato and Asparagus Topper
Snap the backs off the asparagus and quickly blanche in a pan of water and white wine vinegar. Don't leave them on too long, you still want a slight crunch.
Toss some olive oil in a pan and quickly grill some fresh tomatoes.
Once you remove the asparagus from oven and drain, rinse under cool water and slice to fit.
Salt, pepper.
DONE!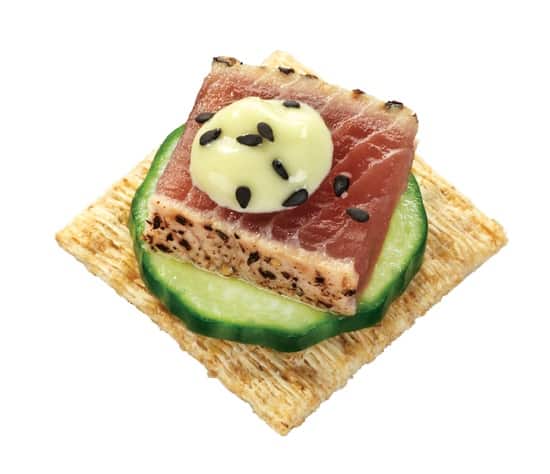 Triscuit with Spicy Tuna Topper
Sear fresh tuna
Slice the cucumbers
Add a dab of wasabi, black sesame seeds & salt
DONE!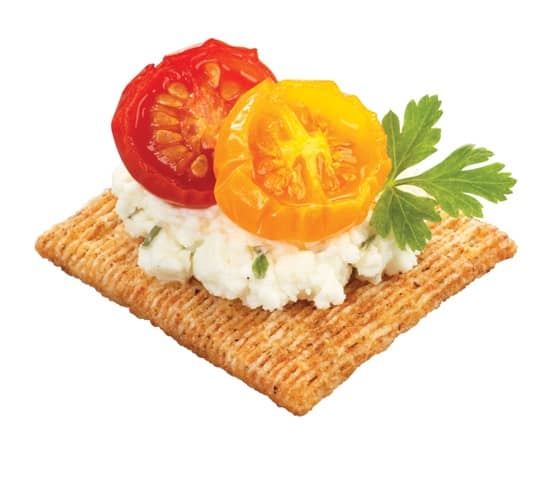 Triscuit with Herb Cheese & Roasted Tomato
Put oven to 400
Place tomatoes in shallow pan and drizzle with olive oil and bake for 20 -30 minutes, stirring occasionally
Spread some nice herbed cheese on your Triscuit Cracker
Once tomatoes are done, place on top of cheese spread, add a sprig of parsley.
DONE!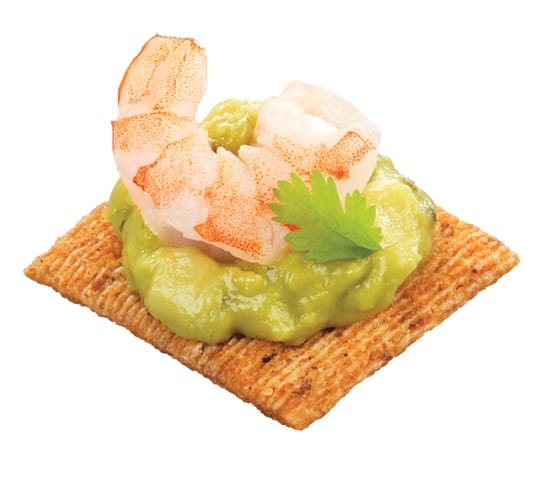 Triscuit with Shrimp, Guacamole and Cilantro
Dab your favourite guacamole recipe onto each cracker (We like it real simple with avocados, salt, pepper, garlic, a squeeze of lemon) 
Place cleaned and cooked shrimp on each Triscuit cracker with a sprig of cilantro
DONE!
SO EASY! So delicious and incredibly satisfying. 
Check out more recipes at facebook.com/triscuit and let Triscuit be your source of inspiration for a myriad of inventive recipes this summer! You cannot go wrong.
ENJOY!