The lineup of films for the Toronto Outdoor Picture show has dropped, and we can't wait to watch some classic movies under the stars.
The program will feature 21 FREE film screenings across four Toronto parks this June, July and August. The selection of films includes beloved musicals, queer cinema classics, and debuts from Canadian filmmakers. It's all part of the theme Curtains Up!, in celebration of the live performers we've missed during the pandemic. Before each feature film, there will also be a screening of a short film from a Canadian filmmaker, showcasing some of the incredible talent we have here.
These are some of the flicks we're most looking forward to, with all the info you need on where and when to watch.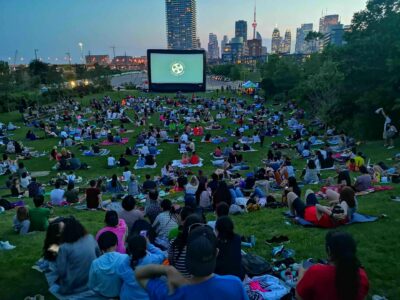 Fort York
The season opens on June 23 in Fort York, with an outdoor screening of the Beyoncé documentary Homecoming. There's lots more to see that week!
But I'm a Cheerleader – June 24
Celebrate Pride Month with a classic LGBTQ film. Starring Natasha Lyonne, RuPaul, Michelle Williams, and Clea Duvall, this film follows a teen sent to a conversion therapy camp where she meets an unexpected love interest.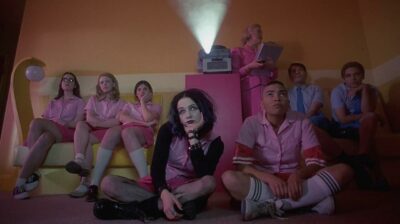 Moulin Rouge! – June 26
Don't miss an outdoor screening of this magical modern classic — there's love, secrets, Paris, and lots of music.
Also playing at Fork York are Man on Wire (June 27) and Hedwig and the Angry Inch (June 28)
Christie Pits
A League of Their Own – July 3
Celebrate the 30th anniversary of this classic film in July! A League of Their Own is a heartfelt tale of a women's baseball team and a groundbreaking depiction of women in sports and female friendships.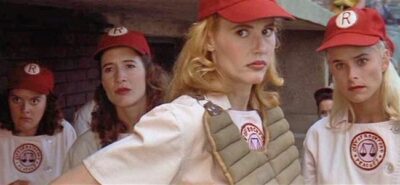 Paris is Burning – July 10
This legendary documentary is an in-depth look at Harlem's drag culture in the 1980s, following key figures who paved the way for drag performers today.
Mermaids – July 17
Toronto documentarian Ali Weinstein brings us a charming and unique watch with Mermaids, as we learn more about women from all walks of life who find joy and healing power in dressing up as mermaids.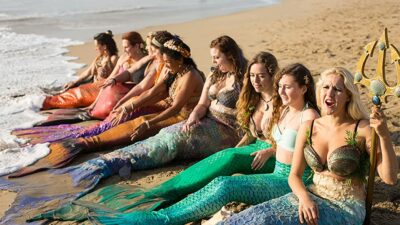 Learn to Swim – August 7
Another Toronto filmmaker, Thyrone Tommy, makes his directorial debut with Learn to Swim, an artful film set in Toronto following a jazz musician haunted by the past.
Cabaret – August 14
Enjoy an evening of Liza Minelli's Oscar-winning performance as Sally Bowles in Cabaret. The iconic musical is currently celebrating its 50-year anniversary!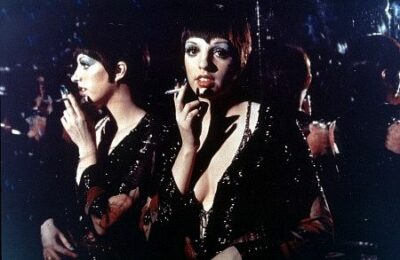 Also playing at Christie Pits are Sunset Boulevard (July 24), Almost Famous (July 31), The Grandmaster (August 21) and David Byrne's American Utopia (August 28).
Corktown Common
Singin' in the Rain – July 7
Another musical celebrating a big anniversary this year is Singin' in the Rain. 70 years on, this remains a timeless classic.
Best in Show – July 14
Dog lovers, this one's for you! In this documentary-style comedy, set at the prestigious Mayflower dog fair, both humans and canines show off their talents… and some of their worst instincts.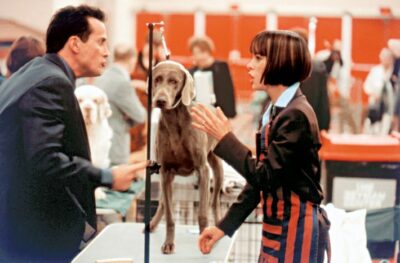 Also playing at Corktown Common are Soul Power (July 21) and Stephen Spielberg's Catch Me If You Can (July 28).
Bell Manor Park
Josie and the Pussycats – August 25
This 2001 Archie Comics spinoff focuses on the girl band from the small town of Riverdale that got their big break. Follow these three best friends as they become pop sensations and enter a new world of glitz and glamour. This cult classic sounds like a great way to end the summer!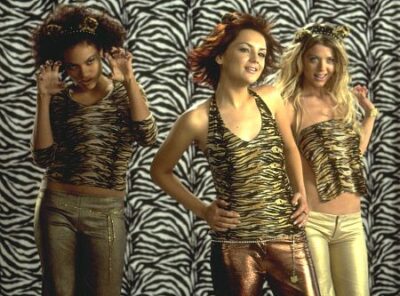 Also playing at Bell Manor Park are Charlie Caplin's The Circus (August 11) and Questlove documentary Summer of Soul (August 18).
Find out more about the Toronto Outdoor Picture Show on their website.