Season 1 of Locke and Key was a huge audience hit, for both fans of the best-selling comic book series by Joe Hill and Gabriel Rodriguez, and fantasy fans all over.
The coming-of-age mystery about love, loss, and the unshakable bonds that define family returns Oct 23, and the new season promises lots of thrills just in time for Halloween.
After their father is murdered under mysterious circumstances, the three Locke siblings and their mother move into their ancestral home, Keyhouse, which they discover is full of magical keys that may be connected to their father's death. As the Locke children explore the different keys and their unique powers, a mysterious demon awakens — and will stop at nothing to steal them.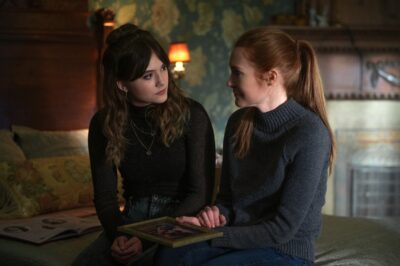 Filmed in Toronto and Kingston, with local talent at the helm, Locke & Key is a wildly imaginative, bewitching series. Season 2 returns to Netflix on October 22.