I have a very vivid memory of the Milk Calendar from the Dairy Farmers of Canada; hanging in my kitchen pantry growing up, covered in baking spills and stains from all the use. So it was completely surreal to be invited to celebrate the release of the 2016 edition with a cooking class with Olga.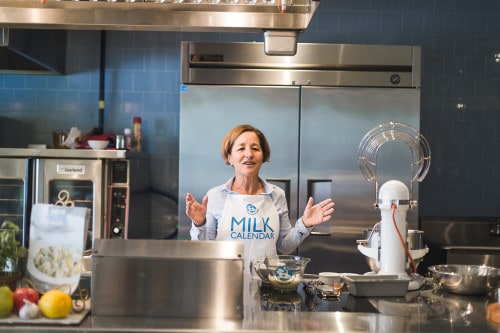 A cook I am not, but a foodie I am, so I couldn't wait to get my hands dirty and learn a few tricks from all-around food guru (she cooks, styles and does speaking engagements!) Heather Trim.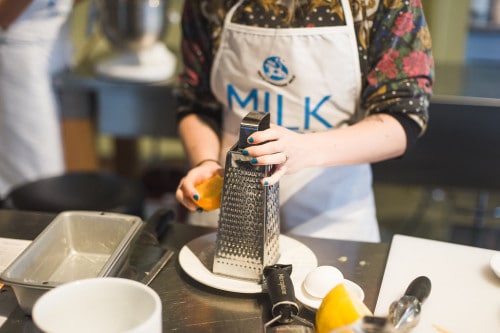 Over the course of the afternoon, we got a chance to try out out two dishes – one savoury and one sweet – and they both turned out amazingly well…for the most part. There may have been a small mishap with a mini burner fire, but nobody has to know.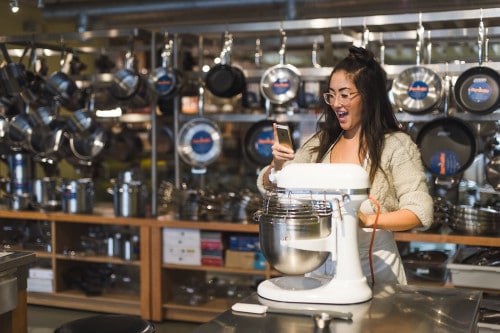 We started off with a citrus tea loaf, as it needed time to bake and cool. The recipe was super easy to follow (for these amateur pastry chefs) and the ingredients were simple enough that they can be found in any supermarket. By the time were were done, there was barely anything left to put in the oven since I couldn't help but eat the batter. (FYI – butter, sugar and lemon zest is DELICIOUS.)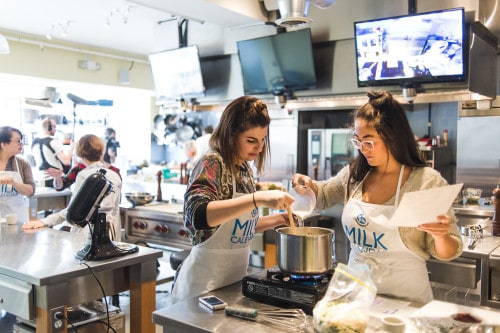 Once our loaf was in the oven, it was time to move onto the fresh pesto beans and greens orzo salad. We loved that the recipes were totally customizable to taste. For this guy, we held back on some of the pesto but tripled the recommended amount of Parmesan, because CHEESE.
For more info, recipes, or to order your very own Milk Calendar, head to milkcalendar.ca.