"How are you?"
"Ugh. BUSY."
It's the first word out of our mouths when we bump into acquaintances who inquire about our lives, and our go-to for bailing on social things we don't actually want to do.
We're all guilty of glamourizing the cult of being "busy," but the truth is, we really are. Most of my pals are hustling hard and juggling a million things like start-ups, small businesses and NGOs in addition to being kick-ass parents.
When you have a ton of responsibilities on your plate, personal maintenance often falls by the wayside (at least for me). Keeping my legs smooth for a few summer months is one thing, but justifying the commute to and from a waxing salon or taking the time to shave every few days just ain't gonna happen.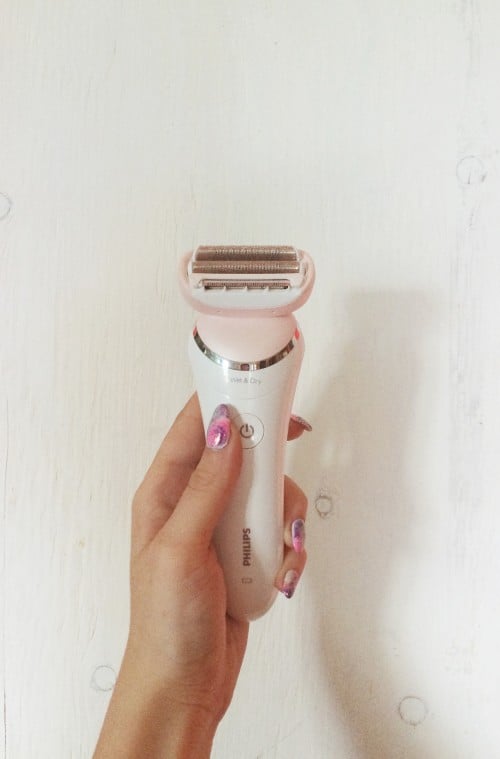 However, I have a feeling that my legs might start getting a little more love year round now that I've discovered the Philips SatinShave Prestige. In addition to having a ton of cool features and add-ons – like comfort cushions, rounded pearl trimmers and safety bars, which protect sensitive skin from irritation – it gets the job done FAST.
The multiplex head and slim S-shaped handle allow for max control and precise movements in and out of the shower, making it super easy to get all those pesky hairs in one go.
Thanks to the Philips SatinShave Prestige, I have gotten my grooming down to a science; in fact, I can do both legs in under two minutes! The forecast may be getting chillier, but my future is looking smoooooth AF.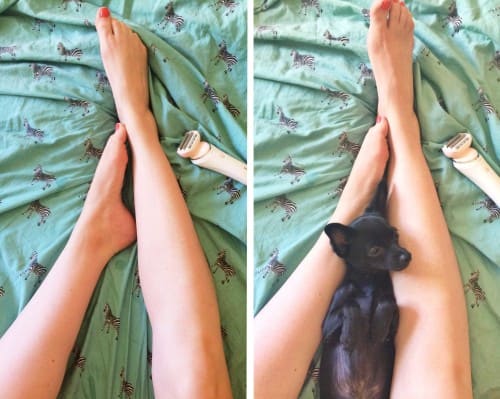 The Philips SatinShave Prestige retails for $89.99 CAD at Shoppers Drug Mart.