Apparently, all this city needs to rise from a recession slump is a Mr. Dressup tickle trunk and a whiff of vodka. The Contact Photography Festival fundraiser last night, Still Revolution, evolved into quite the animated Mad Hatter Tea when we raided Kealan Sullivan's (Vintage 69) pop-up wardrobe to provocatively pose for the camera. However even more exciting than dressing up like a pickled Zsa-Zsa Gabor is the sweet arrival of leather jacket day. Oooh yes – the time has come to lose the goose and rock the James Dean. This weekend the streets will swell with cool dudes – just before green grass and flowers comes sex and rock n' roll. Are you ready easy rider?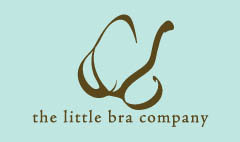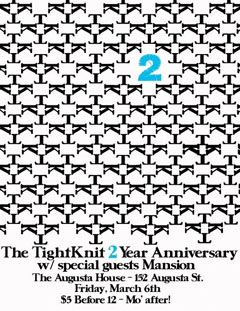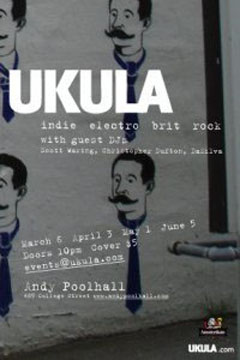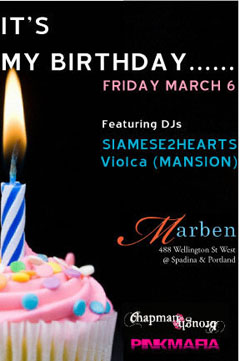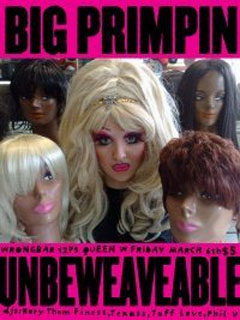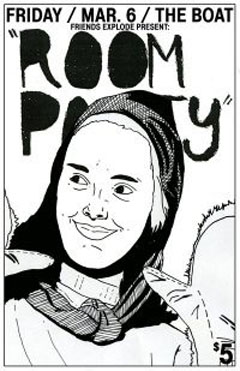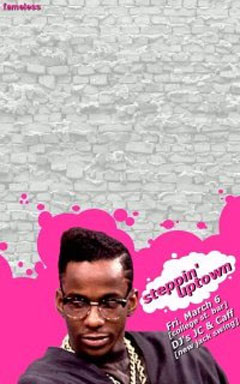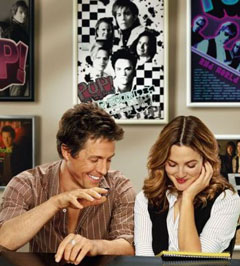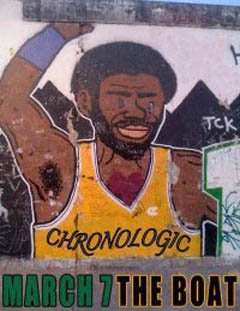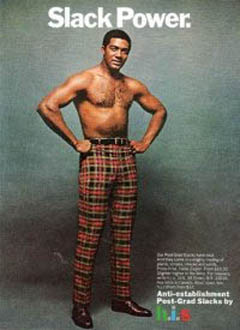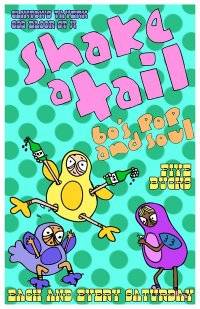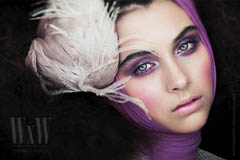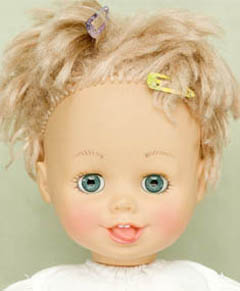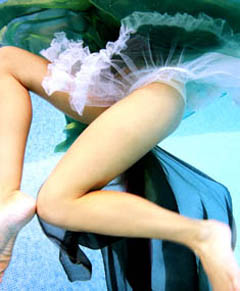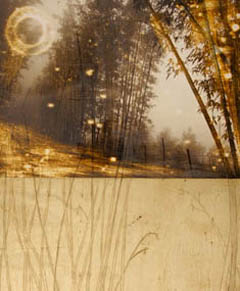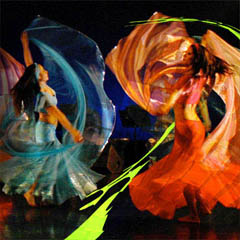 FRIDAY
The Little Bra Company lingerie trunk show at The Sutton Place Hotel
There will be only A-listers at this event. Champagne, lace and satin undergarments for petite ladies.
If you would like to attend, send a quick e-mail to christajean@petitefashionista.com

6-9PM
955 Bay Street
http://www.thelittlebracompany.com
The Tightknit 2 Year Anniversary
What the h*ll does that mean? Mittens, scarves and tea? Hell no, two years of rammed parties with fun people going nuts to groovy radical DJ's. Augusta House is kickin' it up a notch with special guests Mansion
Augusta House
10 – 2 :30 AM
UKULA @ Andy Poolhall
Indie – Electro- Brit- Pop
489 College St
10 – 3AM
It's My Birthday @ Marben
Ever wondered what a birthday party would be like if you were a quintuplet? Times that by twenty, speed it up a bit, rinse it in booze, mix in some cleavage and sharp pumps and you've got Marben tonight.
488 Wellington St. West
You can eat dinner too, fab prix fixe menu!
ROOM PARTY @ The Boat
For low key cruisers who like to blare music and get intoxicated.
Weird disco / weirder house / crudge electro (huh?) / Post punk / trash
Opopo on at 11PM – yeee haw!
158 Augusta
Steppin Uptown
Who loves 90's R&B? You either love it or hate it. Janet Jackson, TLC, Tony, Toni!, Tone! Etc..
574 College Street
Big Primpin @ Wrongbar
…gotta love that bitchy drag queen mannequin (look right, 2 o'clock). Imagine waking up to her every morning.If she could talk she'd say "Honey, you look like shit again", each day.
Twist it, Comb it, Pin it, Curl it, Straighten it, Perm it, Braid it & Put a Bead on it!

It's The Unbeweaveable Edition of…

BIG PRIMPIN! @ WRONGBAR

DJS TUFF LUV, TEXASS, PHIL V & RORY THEM FINEST

Hosted by Cover Girl Miss Margo

Hip-Hop, R&B, Dancehall, House and Hot Times for Homos and their friends and admirers!

This night is super busy – go early.

$5 Cover 10PM

Wrongbar 1279 Queen Street West
SATURDAY
Saturday Night at the Movies
Hey recessionistas – stay in this Saturday night and tune into Music and Lyrics on W Network for some LOL entertainment.

Hugh Grant stars as a washed-up '80s pop star alongside Drew Barrymore, his quirky plant lady with a knack for lyrics.
Alex Fletcher (Hugh Grant) has been reduced to working the nostalgia circuit at county fairs and amusement parks. The charismatic and talented musician gets a chance at a comeback when a reigning pop diva invites him to write and record a duet with her, but there's a problem–Alex hasn't written a song in years and he has to come up with a hit in a matter of days. Enter Sophie Fisher (Drew Barrymore), Alex's beguilingly plant lady whose flair for words strikes a chord with the struggling songwriter. On the rebound from a bad relationship, Sophie is reluctant to collaborate with anyone, especially commitment-phobe Alex. Now, Alex and Sophie will have to face their fears–and the music–to find the love and success they both deserve.

Music and Lyrics Premieres on W Network on Saturday, March 7 at 9pm E/P
Chronologic @ The Boat
Playing hot beats from 1890 – 2010, what decade suits you the most? Twenties flapper? Depressed in the Depression? 1940's factory worker? 1950's Betty Crocker? Hippie? Swinger? Slacker? Techno Junkie? Raver? Post-modern woman?WHO THE HELL ARE YOU??
Dance to it. Shake to it. Rock the boat.
158 Augusta
Warning: organizers advise "come early to avoid temper tantrums."
In Crowd @ Czehoski
Frankly, Czehoski sells itself. Go and watch spazzy little brit boys rock out to sixties tunes as you seductively sip on soda & campari in the corner.
Music: Funk, soul, pop, garage and r&b from 60's
Scene: lovely wood and vodka
12-2 Drink specials $4 campari, $3 vodka
678 Queen St. West
Shake A Tail
Stuff yourself into Clinton's back room to twist and shout the whole night through
The Saturday night stellar standby is always Shake a Tail
Clinton's – 693 Bloor West
$5
SUNDAY
International Women's Day
IWD is a global day celebrating the economic, political and social achievements of women past, present and future.
Ideas to celebrate:
–
Increase your awareness and become an active member for a charity:
– Canadian Women for Women in Afghanistan – http://www.w4wafghan.ca/
– www.girleffect.org – working towards educating girls worldwide
– Educate a girl. Change the world: http://www.givegirlsachance.org/
– or follow Reuters women on Twitter for a ton of thought provoking women's issues: https://twitter.com/Reuters_Women
– Head to a bookstore (Toronto's Women Bookstore would be a good one) and choose a book about an inspiring woman.
– Collect your best girlfriends, head to brunch and celebrate your friendship
– Join the rally and march in Toronto – www.iwdtoronto.org
– Find a mentor to help you grow professionally
RSVP for Women X Women a part of L'Oreal Fashion Week, this event will showcase over 100 works by female fashion photographers @ Fashion House, 560 King West
ALL WEEKEND
THE ARTIST PROJECT
Get lost in a labyrinth of contemporary art at The Exhibition Place. Over 150 artists will be showing a myriad of work: oils & acrylics, photography, drawing & illustration, Digital Art, Mixed Media.
More Info: www.theartistprojecttoronto.com
Egypt – Presented by Arabesque Dance Company & Orchestra
Have you ever watched talented belly dancers? HOT
With passionate and innovative choreographies and heart rending acoustic music this performance will transport you to the sensuous and timeless Egypt. And with the current shitty weather and no money to travel – this sounds like a perfect plan.
WIN WIN WIN
Two tickets to go see EGYPTand a belly dancing lesson!! E-mail contests@shedoesthecity.com with subject line WALK LIKE AN EGYPTIAN
Artistic Director of Arabesque Academy Yasmine Ramzy tells us why we should be ten different people in one day.
MONDAY
Save Monday for Trampoline Hall @ Sneaky Dees
Smart Torontonians take the stage and engage you in presentations on a very random assortment of stuff.
This Monday on the agenda:

Grant Heaps will speak about the word "earnest"
Kelly Jenkins on the origins of Mormonism
Katie Bethune-Leamen on slang and bling
Tix available at Soundscapes
More info: http://www.trampolinehall.net/


Hip Hip Hooray! Over and out.