We're calling this the weekend of hot dates-from 4 am gallery visits to lazy afternoons spent sampling delicious gourmet goodies, and perusing used books -there's no shortage of special events perfect for wooing prospective summer loves.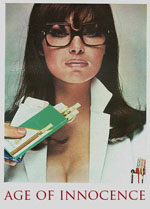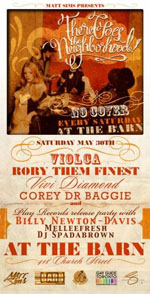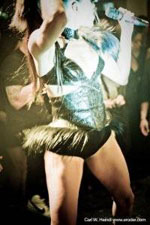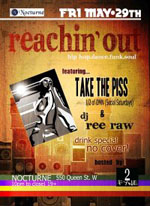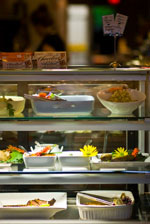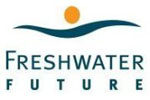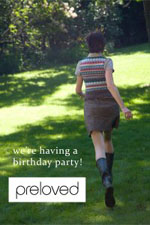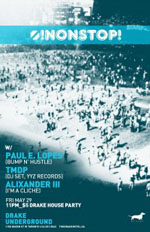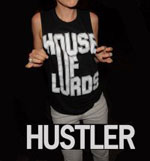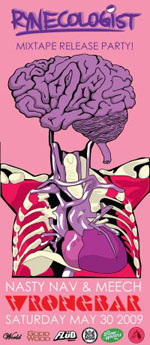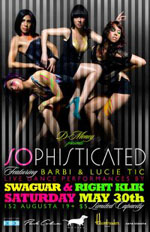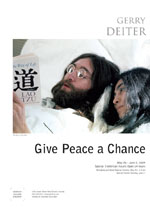 ALL WEEKEND
SHIFT
Inspired by two fish having sex, Stuart Knight's
inspirational show will feel like a kick in the face…in a good way.
Deemed Toronto's Best Kept Secret by the Globe and Mail.
Tonight, Friday and Saturday at George Ignatieff Theatre
Tix are 20% off for Shedoesthecity readers -$30.
Purchase at TicketBreak, and enter promo code: SDTC
"The ultimate level of success is when you can say whatever the f*ck you want" boasts Mr. Knight, curious?
Berlin/Toronto Project
Two Berlin choreographers create new works for the Toronto Dance Theatre
Talk of the town is that this show is explosive…expect to be numbed for 24 hours following the performance.
Thu May 21, 8:00 pm – Sat May 23, 10:00 pm
Winchester St. Theatre, 80 Winchester St.
http://www.tdt.org/berlinToronto/index.html
Pitter Patter Music Festival
150 of the best young Canadian musicians play all over the city, and outside it as well. All proceeds from the ticket sales are divided among the participating artists. Check out some of our favourites:
http://www.myspace.com/bensomer
http://www.modernboysmoderngirls.com/
http://www.myspace.com/thehoahoas
Thu May 28, 8:00 pm – Sun May 31 at various venues
www.pitterpatterfest.com
Pantry Customer Appreciation Bash
Store of scrummy slow-food delights Pantry is celebrating it's one year anniversary! Sampling and visits from some of the city's best slow-food suppliers: Monforte Dairy, Cookstown Greens, La Natura Fine Foods, WineOnline.ca, Evelyn's Crackers, Fred's Bread. Check out President Liz's Her Career profile, and learn about becoming a goddess of gourmet goodies.
Sat May 30- Sun May 31. Pantry, 974 College St.
Give Peace A Chance
The Stephen Bulger Gallery is giving you all the time in the world to give peace a chance-open for 24 hours a day, until June 2nd, exhibiting Gerry Deiter's photos of John and Yoko's bed-in. A 4 am visit is our number one pick for super hot date this weekend. Mmmm.
Stephen Bulger Gallery, 1026 Queen St. W.
FRIDAY
Salvador Darling
Intimate soiree for locals and dancing for lovers
10 – 3
1237 Queen St.
Reachin' Out
Feeling funky and/or fresh? Get up and get down to funk, old school hip hop, and motown for NO COVER.
10:00 pm, Nocturne, 550 Queen St. W
!NONSTOP!
A mash of the most dance-worthy tunes to keep you moving all night long w/ Paul E. Lopes, TMDP, Alexander IIIas.
Fri May 29, 10:00 pm – 3:00 am, The Drake Underground, 1150 Queen St. W.
GIRL SIP BIG GULP (UNDER THE KITCHEN TABLE)
Toronto's inventive party-throwers, Primary Colours, present a bi-curious dance party in an extremely curious Kensington-Chinatown venue. Videohippos are up from Baltimore and will make you see crystals with their video and music. Also joining them are Gastric Female Reflex and Botox Corvette. What to expect? A sweaty dance party that kicks ordinary in the ass.
Fri May 29, 8:00 pm United Steelworkers of America myspace.com/videohippos
SATURDAY
The Great Big Used Book Sale
Come nerd out this Saturday, and leave with a pile of books perfect for reading in the park drenched in the summer sun. Books cost between .50 cents and 2 bucks, and proceeds support Freshwater Future
Sat May 30, 7:30 am, 122 Robert St.
Free, books $0.50-$2.
Rynecologist Mixtape Release Party
Download the mixtape then head over to Wrongbar and celebrate in style-with an ice cold can of PBR.
These fellows will be there to boister the festivities:
http://www.myspace.com/nastynav
http://www.myspace.com/iluvmeech