YAY! It's winter, which means it's time to snag some cardboard boxes from Price Chopper for ultimate late night slushy tobogganing at Christie Pitts! Whoah – watch out for that dog shit! Top the night off with some warm apple pie, and fireside stories of the FLQ while CBC radio mumbles in the background. So Canadian, you'll ooze maple syrup.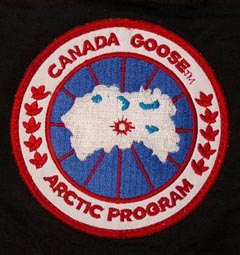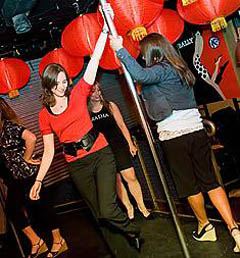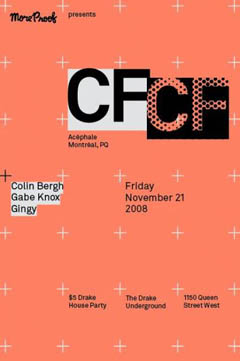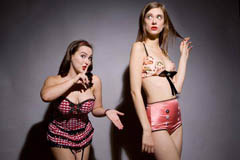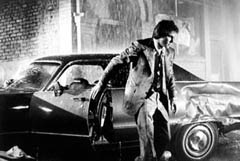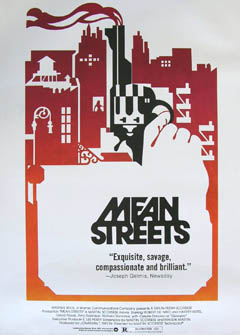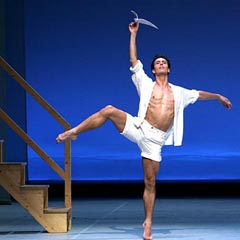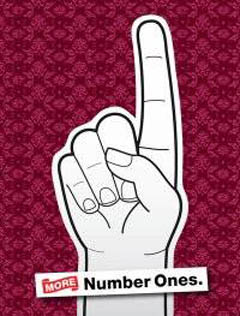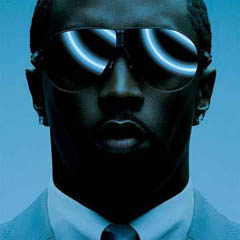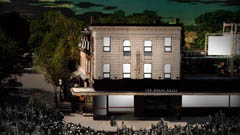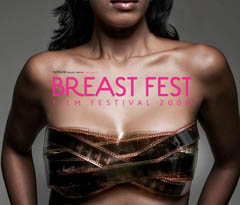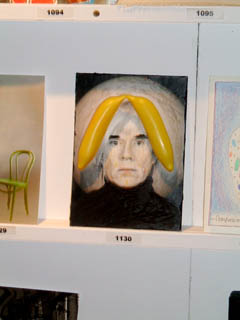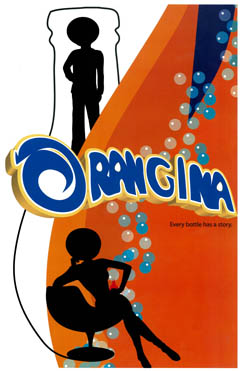 We abandoned world politics and famous architects last week, and are currently concerned with:
– How to score a Canada Goose down jacket on the cheap
– Dry Skin and Cough Syrup
– Testing out our crafty side in an attempt to save on holiday gifts
– Maintaining a steamy sex life through long winter nights via The Tudors Season 2 DVD's
– Sourcing out the ultimate cashmere sweater – 'oooh cuddle me, I'm cold!', while trying to make our red nose a cute accessory.
However, before we tackle the perils of a frosty season, immediate things to consider include:
Friday November 21
Hey Big Spender!
Aradia Fitness is having a holiday party with many sexy little trinkets for sale. Bath and beauty products, poll dancing lessons, yoga-wear, fashion for short girls, holiday candles and warm fuzz. Tons of gifts – under $25, $50 and $100.
"I don't pop my cork for every guy I see!"
Ahh – to see what I refer to:
http://www.youtube.com/watch?v=LVG1BNsi0ow
Tix $2 in advance – call Shannon 416-901-2848 or $5 at door
721 Queen West – 2nd Floor
7PM – 11PM
MONTREAL DANCE PARTY!
Bad Boys, MORE PROOF, from La Belle Provence hit the Drake Underground for their monthly shakedown
Drake Underground
1150 Queen St. W
$5
Check out their blog:
http://www.moreproof.com
Glamour Puss Burlesque presents OFF THE RACK
Meet Glamour Puss – the saucy production company dedicated to showcasing risqué dance, music, and drama by young women in Toronto. Off the Rack is a burlesque fashion show – exploring fashion within themes of power, gender, sexuality. From Barbie Girls to Drag Kings!
Goodhandy's – 120 Church Street
Doors open at 9pm. Show at 10pm.
$10
Featured Designers:
Fashion Whore
http://www.fashion-whore.com
Cherry Delight
http://cherrydelightapparel.com/
Pretty Bird
http://www.prettybirdoriginals.com/
SAT
The Nature of Diamonds @ THE ROM
Spend a sparkling winter day at the ROM'S Diamond Exhibit and learn about the cut, colour, clarity and carat.
After all: Because diamonds are forever…they are all I need to please me
MEAN STREETS @ Cinematheque Ontario
Grab your man, woman – whatever, and catch this gritty American classic at Jackman Hall this Saturday night. "You don't make up your sins in church…you do it on the street." THAT'S RIGHT!! Go back to 1973 when Director Scorcese and De Niro were just beginning their epic partnership of crime, mob and cut throat drama. (and Harvey Keitel…yum)
Jackman Hall – 317 Dundas St. West (AGO)
8:45 PM
National Ballet – The Seagull
Last weekend to go see Chekov's masterpiece The Seagull by The National Ballet
Take it from us, and them: "a monumental achievement… Neumeier's The Seagull is intricate, dense and compelling." – The Globe and Mail, 2008
If you are under 29, then score a $20 ticket at http://www.dancebreak.ca/
MORE NUMBER ONE'S @ Augusta House
This party does not mess around with throwing in songs that you have no idea how to dance to. They only do number one's – hip hop / R&B. Bust out some serious booty shaking.
Expect: Drop it Like It's Hot / In The Club / Crazy in Love / Doo Wop (that thing)
P-Diddy, Janet Jackson, Lauryn Hill, Kanye&hellip, that grade school chant "first is the worst, second is the best' does not apply here EVER!
They are also not effing around with the door charge. $10 before 12, $15 after – ooh, Kensington is getting steep. 152 Augusta
DRAKE HOTEL OPENS GENERAL STORE THIS SATURDAY!
Catering to the sensible and the hedonistic, the traveller and the neighbour, The Drake Hotel opens its doors to the General Store, next door
Merchandise will range from French hotel housewares to jewellery from NYC's In God We Trust ($60-$100), Le Cool guidebooks ($39), Malin+Goetz apothecary products (Essential Travel Kit $42), candles ($39) and totes ($45) from Opening Ceremony, a wide array of vintage postcards and much more. Like the Drake Hotel, the General Store will contain a healthy dose of Canadiana and art curios, including Hudson's Bay classic striped throws ($150), vintage Toronto and Canadian souvenirs like key chains, matchbooks and badges, ninja stars by local industrial designers Mat/Cult (box of 3/$14) and naughty colouring books by local artist Mallory Diaczun ($30).
Stocking stuffers you say? How about tortoise shell toothbrushes or black toilet paper alongside Mexican good luck packets that surprise and delight.
Really delighted that my corner store will now be the Drake's General Store, because let's be honest – I'd much prefer a Marie Antoinette action figure to a loaf of bread and slurpee on the side.
ALL WEEKEND LONG
BREAST FEST
Breast Fest @ The ROM in support of Rethink Breast Cancer
Are you smitten over your bust or someone else's? Do you enjoy watching films with naked boobs? Rethink Breast Cancer is launching the world's first film festival dedicated to breast cancer awareness. Breast Fest will be taking place this November 21st and November 22nd at the ROM where booby buffs can explore. Read more about Breast Fest.
WHODUNIT? OCAD MYSTERY ART SALE
Looking for a one-of-a-kind gift this holiday season? (ah – not the One of a Kind show just yet..)
From November 19-22, more than 1000 tiny mysteries will line the walls of the OCAD auditorium as OCAD and ORANGINA present the WHODUNIT? Mystery Art Sale. Each unique piece of art is the exact same size, and the exact same price. The twist?
FOOD AND DRINK SHOW
…is happening all weekend long and includes a cheese corner and a fine wine tasting lounge. Enough said.
More info? www.foodandwineexop.ca
CONTEST

BLOOR STREET ENTERTAINS IN SUPPORT OF CANFAR AND HIV/AIDS RESEARCH
We have two pairs of tickets to giveaway to this high society soiree at the Royal Ontario Museum
Open bar, entertainment, silent auction, refreshments to 1:00 AM. Dress code? Hot to trot.
This year they are out to raise over $500, 000 – and no art school twit will get in the way as he did last year by planting their 'art project' that was a fake bomb in the ROM. Thanks a lot a**hole, you cost the event $100, 000!
E-mail: contests@ shedoesthecity.com with subject line BLOOR STREET ENTERTAINS for a chance to win