Cruising craftsmen at One of a Kind or cruising Queer cowboys at the Dakota Tavern? Stepping into the Videodrome or aboard the Friendship? Party like it's your birthday, or like it's 1964? This weekend, do your own little turn-whether it's on the catwalk or the dance floor. (TOO SEXY!)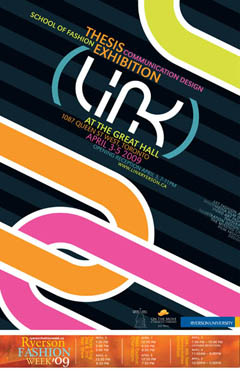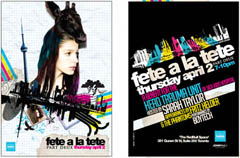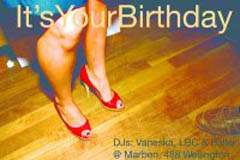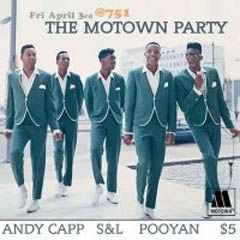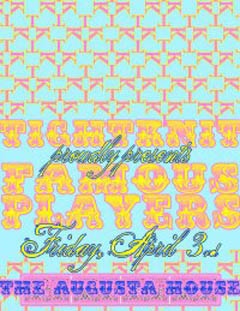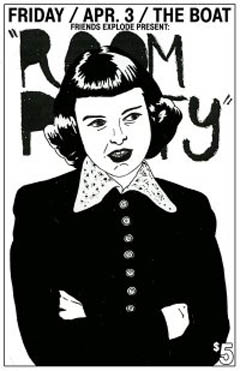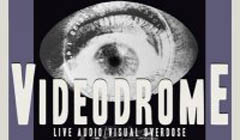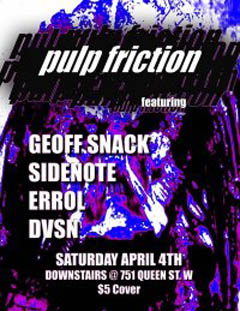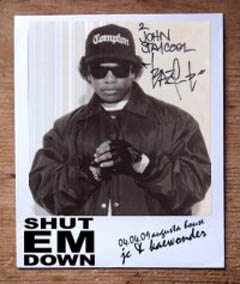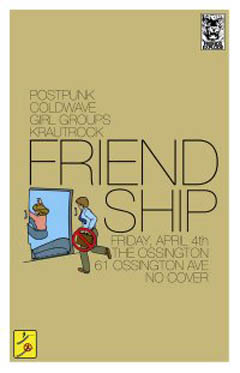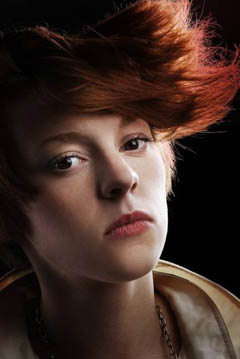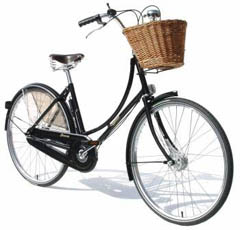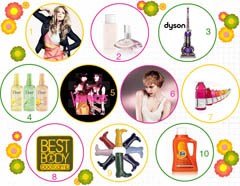 THURS
Toronto Fashion Incubator Open House
Calling all fledgling fashionistas-this Thursday, take a peek inside Toronto's coolest fashion collective, and see if this is the right place to let your creativity flourish. Especially interesting: Ask about their early-bird special, and learn how you can end up with 25% off your first three months rent.
TFI
285 Manitoba Drive, Exhibition Place.
for more information, email openhouse@fashionincubator.com
Speakeasy's Spring Craft Show & Sale @ The Gladstone
Toronto's monthly gathering for creative types is hosting a craft show at The Gladstone. Handmade Jewellery, Stylish Baked Goods, Custom Knitwear, Contemporary Dog Clothing, Clutch Bags, Aromatherapy Stuff, Sassy T-shirts…all the things that tickle your crafty side.
1214 Queen St. West
8 – Midnight
www.speakeasyto.com
Steers & Queers
YEEEEHAW! The Gay Ole' Opry is in town-pull on your cowboy boots and two-step til the cows come home.
9 pm, The Dakota Tavern, 249 Ossington.
Fete a la Tete Deux
Muchmusic VJ and SDTC video blogger Sarah Taylor hosts this soiree, to raise money for the head trauma unit at Sick Kid's Hospital. Tickets are only $10, to support a fantastic cause. Space is limited – if you want to join us you better RSVP to rsvp@johnpr.com. See ya tonight!
7 pm, The Red Bull Space, 381 Queen St. W
FRI
It's Your Birthday
Go shorty! Who cares if it isn't, party like it is. Plus, real B-day folks get cheap bottles.
8 pm. Marben, 488 Wellington St. RSVP for bottle service w/ subject line Bday to info@pinkmafia.ca
Motown Party
Motown hoe-down: Seems like there's one of these almost every weekend-but if it ain't broke, don't fix it.
8 pm. 751, 751 Queen St. W. $5
Tight Knit w/ Famous Players
Holler into the megaphone with Toronto's self-professed answer to Girl Talk. We see a sweaty evening in your future.
8 pm, Augusta House, 152 Augusta Ave.
Room Party
Playing all the good stuff, and keeping it weird. Plus, they promise free buttons. Combine dancing and presents, and we'll follow you anywhere.
10 pm, The Boat, 158 Augusta House
SAT
VIDEODROME
An installation party where the art becomes the DJ-an exploration of audio and visual interacting to form a crazy dance party like no other.
8 pm, Museum of Contemporary Canadian Art. 952 Queen St. W.
Pulp Friction
Drink. Dance. Repeat.
10 pm, 751, 751 Queen St. W. $5
Shut Em Down
Good things come to those who wait-one time only reunion of Toronto's favourite purveyors of banging street anthems, DJs Kaewonder and JC. Feels good, don't it?
10 pm, Augusta House, 152 Augusta Ave.
Rynecologist & Meech & Nasty Nav
Let's just say you were turning 23 this weekend, and you wanted to celebrate with a Werewolf Bar Mitzvah, this is where you would go. E-mail info@pinkmafia.ca for guestlist. $5 before midnight, half-price drinks before 11 pm.
10 pm, Wrong Bar, 1279 Queen St. W.
FRIENDSHIP
THE SHIP HAS LANDED! WITH FRIENDS INSIDE! Get ready for the garage and soul version of this Saturday night favourite.
10 pm, The Ossington, 61 Ossington.
@ The Ossington
SUNDAY
La Roux @ The Drake Underground
London's newest synth star will light up The Underground with her high pitched vocals and catchy dance beats. She looks like Tilda Swinton and has a magical feel like Bjork.
If we had a friendly pet leopard that skulked around the house in skimpy rhinestone leotards and lapped milk from the floor – it would probs look like La Roux.
Take a listen: http://www.laroux.co.uk/
8PM – 1150 Queen St West
ALL WEEKEND LONG
ONE OF A KIND
The One of A Kind Craft Show is back for it's annual spring fling-whether you're shopping for Mother's Day, moving day, or newly married friends, this is the place to find unique gifts from all over the world, rounded up in one Saturday's worth of browsing.
Direct Energy Centre, 100 Princes' Blvd.
Fri 11-10, Sa 10-9, Su 10-6
RYERSON PRESENTS: (LINK) 2009Bringing together the ABC's-Art, Business, and Couture. LINK strives to connect people and ideas in the fashion and communication industry, looking at where fashion is-and where it's going. A part of Ryerson Fashion Week.
The Great Hall, 1087 Queen St. W.
April 3rd, 7-11 pm
April 4, 11am-8pm
April 5, 12pm-5pm
BIKE TUNE UP TIME!!
That's right folks, it's time to get your bike in order and now with Igor locked away – bike riding in Toronto is EVEN BETTER!
What's our favourite Bike spot? Curbside Cycle… have you seen the Pashley Princess Bike? If you were to ride this at rush hour traffic and have to give the finger to jackass opening cab door – everything would still feel relaxed and romantic. See pic bottom right.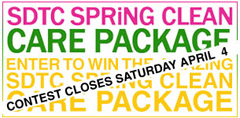 SHEDOESTHECITY SPRING CLEAN CONTEST CLOSES THIS SATURDAY – HAVE YOU ENTERED? YOU GOT TO!
One lucky reader will score $1500 worth of loot including:
A Dyson Vacuum
Hunter Boots
One month membership to Best Body Bootcamp
A basket full of Dove Go Fresh deliciousness
Vitamin Water
A $150 for H&M Spring Fashion
Six months worth of Tide Total Care and Downy – so much it is currently blocking my front door entrance!
The Veronicas kickass new album HOOK ME UP
Calvin Klein euphoria spring temptation perfume = very pretty
A hair make-over at Vidal Sassoon along with gift bag full of products
OMG is right. Beautiful, invigorating, fresh, sexy – who's going to win?
Lastly, be warned this weekend – there is some jackass running around town
pulling down people's pants…subway platforms….busy intersections.