Bands bands bands – this weekend is all about checking out Canadian talent. Slightly overwhelming see our best bets here: When Folk Attacks and Other Canadian Musical Adventures.
And for the rest of you? It's either watching addicts shoot up, painting yourself green or tapping some sap.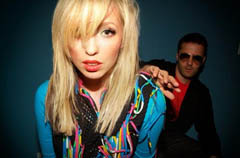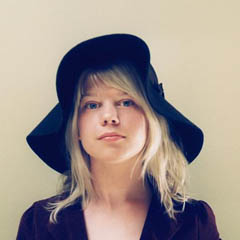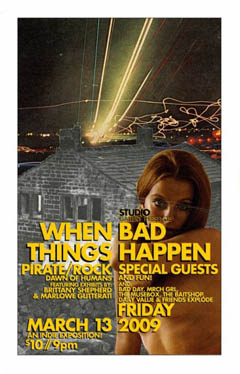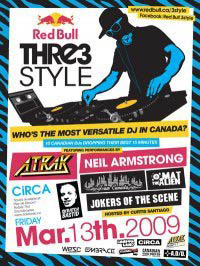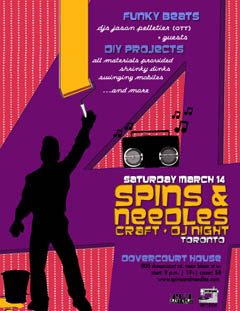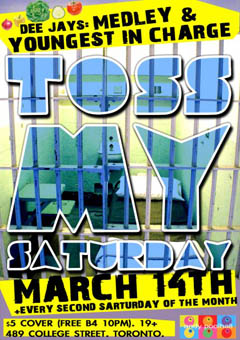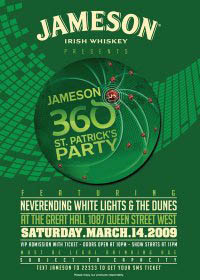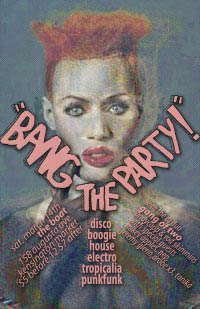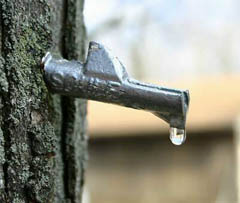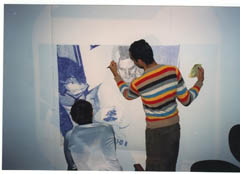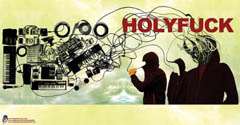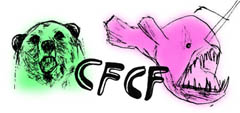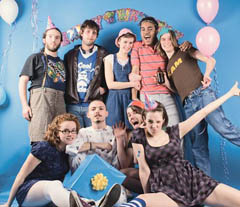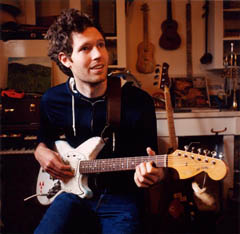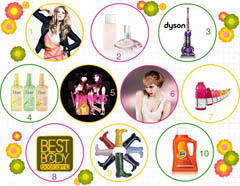 FRIDAY NIGHT
the fifth estate presents STAYING ALIVE, a CBC exclusive that takes you inside INSITE; North America's Only Supervised Injection Site
Have you ever been to East Hastings Street in Vancouver? The horrific scene will blow your mind. Heroin addicts walk around like twitching zombies, the sidewalks are littered with needles and prostitution is a means to the next fix. INSITE is the only place in Canada where addicts can go to shoot up in a 'safe' environment. It lessens the chances of HIV and protects them from street violence. While the main floor is populated with alcoves of people trying to find a vein to pump the upstairs is reserved for recovery, with lots of counselors and doctors on hand to help. It has been called "an abomination" by a minister of Stephen Harper's government but staff at INSITE claim it saves lives. Watch the riveting documentary and make up your own mind.
9PM
www.cbc.ca/fifth
When Bad Things Happen
A DIY music exposition that aims to showcase some of the talent of the Toronto indie music scene, and offer an opportunity for musicians to meet with the city's indie music businesses. This one-night only event will feature live performances by some of Toronto's up and coming indie rock bands, and feature exhibits by some of the businesses, artists, and magazines that promote the Toronto indie music community.
Featuring music by:
Pirate/Rock
Tamsen + Elliott and special guests…
Dawn of Humans
DJ Anthony Gerace
To check out local businesses and artists who will be exhibiting go to: www.studio.to
294 College St
Entry is $10.
Red Bull THRE3 STYLE @ CiRCA
Some of the best Canadian DJ's will duke it out in a competition to decide who's the most versatile DJ in Canada?
The only rule is they must include at least 3 genres of music in their performance. They'll be judged on Track Selection, Skills, Creativity, Crowd Response and Stage Presence by some of the finest in the game who'll also perform that night.
A-Trak, Neil Armstrong, Team Canada DJ's, Skratch Bastid, Jokers of the Scene and Mat the Alien = solid dancing ALL NIGHT LONG.
Tickets $12.50
available at:
TicketWeb
and Rotate This, Soundscapes, Play De Record, Hits And Misses & Slinky Music
126 John Street
SATURDAY
SPINS & NEEDLES Craft & DJ Night
A night of DJs mixing beats + creative types making stuff hits up Toronto again and takes over Dovercourt House.
Projects on the go this Saturday: Shrinky Dinks – draw + bake plastic into awesome magnets, pins, keychains – and swinging mobiles!! Materials + Instructions provided.
805 Dovercourt
$8
TOSS MY SATURDAY! @ Andy Poolhall
Launching MARCH 14TH and continuing every second Saturday of the month thereafter.
From the creative mind that brought you such parties as Dance Like You Fuck, Remix This and The Boogie Down comes a new night dedicated to wilin' out and getting crazy with it! Music will be in party mode from beginning to end, your hands will be in the air, your hair will be flying, your butt will be getting down and your feet will be moving. Expect a very mixed crowd.
DJ's MEDLEY & YOUNGEST IN CHARGE
http://www.myspace.com/djmattmedley
http://www.myspace.com/djyoungestincharge
$5 Cover (Free B4 10pm)
Andy Poolhall – 489 College
Jameson 360 St Patrick Day Party @ The Great Hall
For all you Irish Leprechauns and friends
Whack for my daddy-o
There's whiskey in the jar-o
with
Neverending White Lights
&
The Dunes

for guestlist email matt@mattsimshatesyou.com
1087 Queen St. West
BANG THE PARTY!!! @ The Boat
with the dj duo
GANG OF TWO
Andycapp & Rod Skimmins
future boogie.disco not disco.leftfield house.tropicalia.white boy funk
THE BOAT
158 Augusta Ave.
$5 before 12 and $7 after
It gets busy in the boat… go early
ALL WEEKEND LONG
Sugar Bush Maple Syrup festival at Kortright Centre
Sap and Syrup Samplings!
Horse Drawn Wagon!
A Wandering Fiddler!
Learn about Birds of Prey!
An event for Canadian sugar loving hipsters and five year olds. Be like the Quebecois and go home to a pig-foot supper.
http://www.trcaparks.ca/maplesyrup
Who has still not gone to the new AGO? GO GO GO WHOA AGO!!
If you aren't into The Group of Seven or a collection of small ships – check out the special contemporary exhibition on the 1990's Toronto art scene.
The 90's art scene was characterized by a great number of practicing artists and a distinct lack of official exhibition venue. In response, many Toronto artists created informal ways to share their works. They used storefronts, warehouses, even their own apartments. This DIY or "do-it-yourself" approach inspired a collaborative spirit amongst artists, as they combined forces not only with each other, but also with audiences.
http://www.ago.net/recent-toronto-art-all-together-now
SPRING CONTEST
Speaking of tapping sap – tap some of this
Shedoesthecity Spring Clean Care Package – have you entered? ONE PERSON WILL WIN ALLLLL OF THIS:
$150 Gift Certificate to H&M
Calvin Klein euphoria spring temptation
A Dyson Vaccuum, valued at $699.99
Dove Go Fresh – kit of refreshing wonders
One month membership to Best Body Bootcamp (that's 3x 1 hour energizing workouts per week…get bikini body ready for summer!
Hunter Boots for stylish spring puddle jumping
A cut from Yorkville's Sassoon Salon – and a bag of amazing hair products!
glaceau vitaminwater – to quench your thirst as you ride around the city
The Veronicas new album Hook Me Up for plenty of pre-drink dancing
AND ONE FULL YEAR SUPPLY OF TIDE TOTAL CARE!!!
Enter now:
www.shedoesthecity.com/carepackage/spring