All hands on deck! Four on the floor! THIS IS NOT A DRILL! Are you willing to be awake until dawn for the next 96 hours? Are you prepared to experience amazing art, music, discussion, and diversity? Then to you we say: Happy Weekend. Here are some reasons to get excited: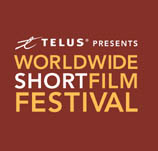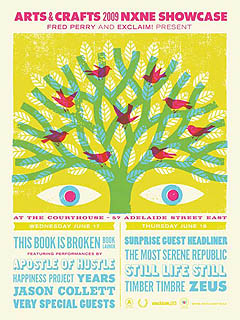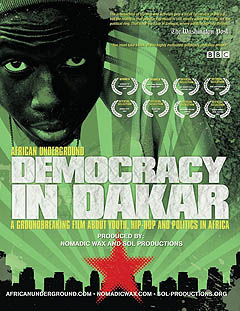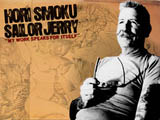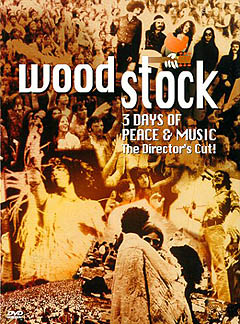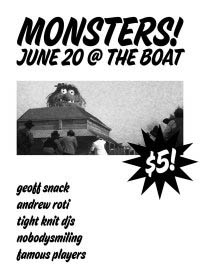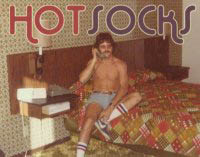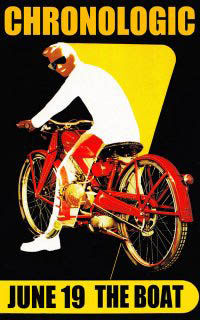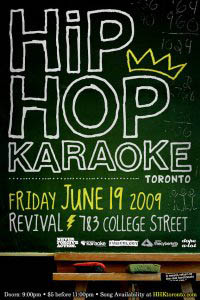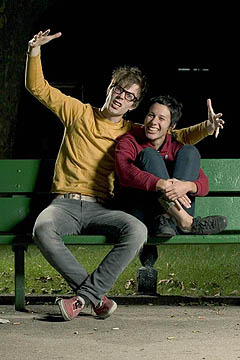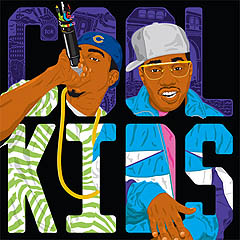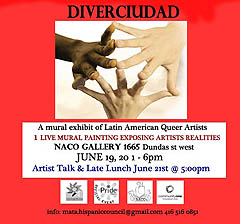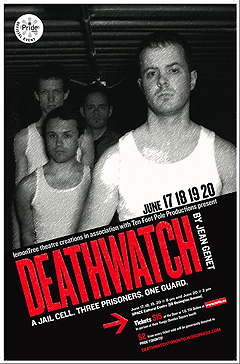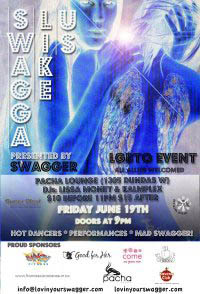 NXNE
June 17-21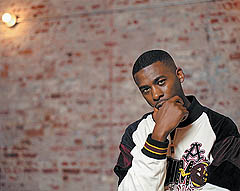 5 days of amazing indie bands, fantastic film, and thought-provoking discussion on the ins and outs of the music industry. Musicians from all over the world, and right here at home, will invade every sweaty back-room stage in the city, and keep the party going 'til 4 am with extended last call. Films highlighting the musical past, present and future will be on offer, presenting a cultural landscape that spans the decades, from Woodstock to Wilco, and the map, from Sneaky Dee's to Dakar. The conference this year features a celebrity discussion between Wu Tang Clan's GZA and hip hop historian Fab Five Freddy. And all of that is just the tip of the iceberg. Don't be overwhelmed! Check out what made our list of NXNE must-sees.
WORLDWIDE SHORT FILM FESTIVAL
June 16-21
Get shorty! This is the film fest for those with limited attention spans and open minds. Whether it's young filmmakers realizing their vision, a bizarre and unbelievable animated feature, or a story told so eloquently, it expresses true emotion in 15 minutes or less, shorts are an art-form of masters, and a fantastic way to experience a range of compelling film without holing up in your basement for the next 3 months. Politics, sex, therapy, rebellion and death: it's all here.
PRIDE WEEK-CAN'T STOP WON'T STOP
June 19-28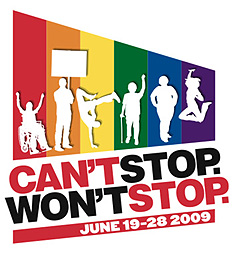 Pride kicks off this Friday, and this year's theme, Can't Stop Won't Stop, sums up both the party and the energy perfectly. A surge of positivity and community spirit flows through the city during the festival, so start getting warmed up for next weekend's Dyke March (June 27th) and Pride Parade (June 28th) by checking out the art exhibits, like DiverCiudad, theatre presentations from Jean Genet, or The Baby Formula, a film about sisters doin' it for themselves. Take a drumming workshop or find your cause at one of the many discussions, presentations, and gatherings of people passionate about change (for a full list of all the amazing events, check out www.pridetoronto.com). And, oh yeah, PARTY!
*P.S – happy lesbians – we have tix to giveaway for Swagga Like Us-definitely one of the best parties of the week. E-mail contests@shedoesthecity.com with subject line "SWAGGA!"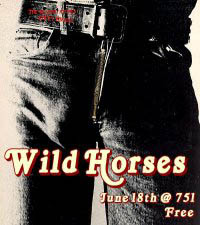 HERE'S WHERE YOU'RE DRINKING THIS WEEKEND: ROGUE EDITION
For anyone not into organized fun, here's a roundup of the best parties happening this weekend that don't require a wristband and a schedule ripped from Now Magazine.
It doesn't get much hotter than this. And speaking of Hot Times. We've got an amazing Care Package with everything you need to have a hot, wet Canadian summer.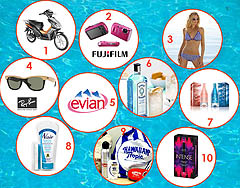 Ecoped CITY45: The perfect electric scooter for the city girl with 5 million things to do in a day. Goes anywhere a bike can, fast.
Fujifilm Z33WP Camera: Teeny camera in hot colours with built in blogging functions-perfect for internet celebrities.
$120 Change Lingerie Gift Certificate: The sexiest lingerie and swimwear, at the savviest price.
Ray Ban Wayfarer: The ultimate rock and roll sunglasses-now available in a plethora of colours and patterns.
Evian Prize Pack: Glam up your picnic or dinner party with Evian's exclusive designer bottles from Jean Paul Gaultier and Christian Lacroix
Bombay Sapphire: The key to the tastiest G 'n' T.
Summer Fragrance Gift Pack: ckIN2U Heat, ck one Summer 2009, Marc Jacobs Summer Splash Lemon, Davidoff Cool Water Woman Cool Summer, and Eternity Summer: A scent for every summer memory.
NAIR Prize Pack: Sport your skimpiest summer gear, worry-free.
Hawaiian Tropic Prize Pack: Enjoy the sun without becoming leatherface with Hawaiian Tropic's yummy smelling skincare products
K-Y Intense: Keep your summer hotter than ever with the gel so arousing, our staffers were fighting over it.
Oops! With chock-a-block parties, bands and pride…you may have forgotten that this Sunday is indeed Father's Day! Our big idea to come within the next couple days, BUT if you are looking to book a one-of-a-kind adventure then hitch a flight on Georgian Bay Airways to Frying Pan Island for fish and chips. Just a REALLY COOL idea from us to you.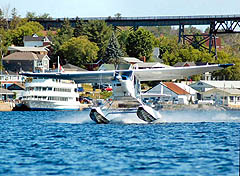 Feeling creative? Strapped for cash? Name this bar and you could drink for free all summer long, with a $1000 tab. Just remember to buy us a beer.