For those whoever doubted that Toronto was cool take a look below.
Last minute, but it's not too late to make a plan this weekend that involves cupcake sampling, dedicating a song, partying with foreigners or attending a crafty/artsy flea market.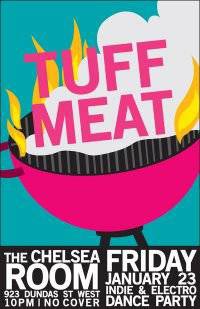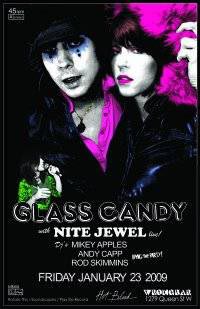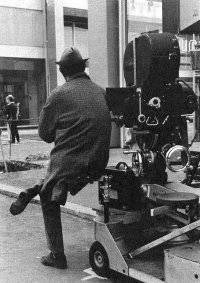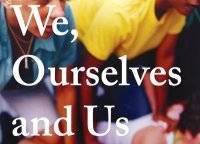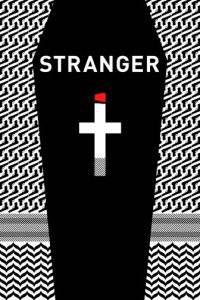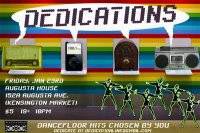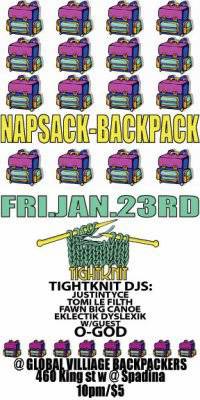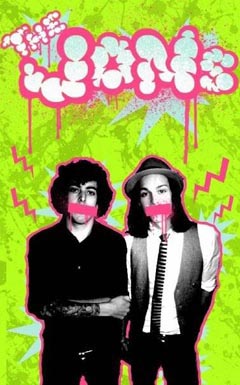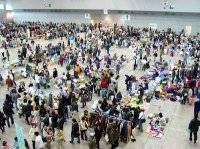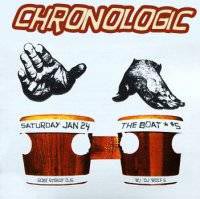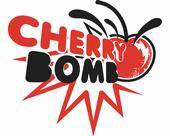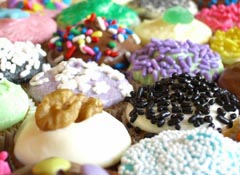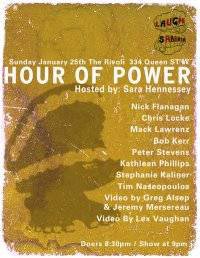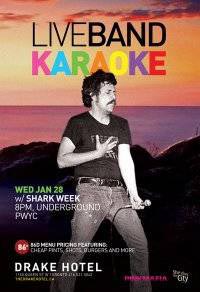 TONIGHT
Tuff Meat @ Chelsea Room
Because in this cold weather we all need a little extra protein.
I've often had conversations with people like this: "I mean, I just want to go dance and have fun but all the nights are geared at 21 year olds and then I feel old and depressed."
Try this – great music, good vibe, nice peeps.
923 Dundas St. West
10 PM onwards – No cover!
Glass Candy @ Wrongbar
Hailing from Portland, Oregon – Glass Candy is whimsical punk; clear vocals with delightfully pleasing synth. Listening to the tracks I picture a girl in rain boots walking around looking pretty but distressed about one night stand she just woke up to. Eyeliner dripping down her face, she takes a puff from a smoke and plays with a cat – which quickly makes her smile again. So – I guess what I'm saying here is if you ground up Amelie with some tart cinnamon hearts and a pissed off Chloe Sevigny – now swall that pill and you've got Glass Candy.
http://www.myspace.com/glasscandy
Wrongbar – 1279 Queen St. West
It will be PACKED!
CINSSU Presents Cinema Sessions: Filmmaking Careers
Aspiring filmmakers in the house? Screenwriters? Producers?
Go to Innis Town Hall tonight and get a little lecture from local professionals on how it's done. Following sit back and enjoy the free Friday film "Living in Oblivion", Tom CiCillo's classic film about filmmaking, starring Steve Buscemi & Catherine Keener.
Friday January 23rd 7-8pm
Innis Town Hall
2 Sussex
We are pretty sure this is free.
Power Plant International Artists Symposium – starts Friday and all day Saturday
Several lectures and discussions about art, current ideas and reconceptualizations of communities and collectivity. Bigwig theorists from NYC, as well as local contemporary heroes discuss, respond and dig into current issues surrounding contemporary art. Any of you feeling nostalgic for University? Hit this up and then launch into some red wine infused heated debate about art – will likely lead to sex. Too much info to describe in this blip of space – go to:
http://www.weourselvesandus.org
231 Queens Quay West
PLAY!!! Stranger at The Theatre Centre
In The Outsider, Albert Camus asked: "Is a man's inability to cry at his mother's funeral sufficient evidence to condemn him?"
Stranger explores this and other existential dilemmas in a fast-paced ensemble drama that follows Mersault's incomprehensible murder of a man and his subsequent trial. Read Toronto Star's article on how recession times brings opportuntity to go bold with theatre: http://www.thestar.com/article/575015
Opens Jan 23rd, 2009. Closes Feb 8th, 2009.
Shows @ 8pm Mon- Sat $20, 2pm Sundays PWYC
Tickets available at the door or at praxistheatre.com
The Theatre Centre
1087 Queen ST
Dedicate Songs @ Augusta House
Dedications is a dance party where you dedicate your favourite dancefloor hits to your favourite dancefloor friends and enemies. Your dedications are then broadcast to the dancefloor by hyper-intelligent computer screen or super-analogue human voice. Cool.
Advance dedications can be made via:
email: dedicationline@gmail.com
facebook: post on our event wall or send us a message
website: www.carbonated.ca/dedications
——-
Dedication format
Song:
Artist:
To:
From:
Message (keep it short):
———–
152A Augusta Ave, Kensington Market
$5
Napsack-Backpack
Finally, someone's throwing a party at the coolest hostel in town! Aside from tonight – the Global Village Backpackers cute and artsy little bar should ALWAYS be in your back pocket as the best place to pick up foreigners. Go tonight – you will feel like you are on vacation. Up the ante? Choose an accent and stick to it. The Mexicans and Irish will be in for a treat!
Global Village Backpackers Hostel
460 King St. West @ Spadina
10PM – $5
MANIC PANIC @ CIRCA
Circa will be the usual shit show this fine Friday night – but sure to be a best bet for ADD dancing. Fritz Helder and the Phantoms – Autoerotique and Matt Medley – three reasons Toronto is cool right now.
126 John
$15 – gulp.
Fritz Helder and The Phantoms on mySpace
SATURDAY
Recession times calls for flea markets!
BOARD OF DIRECTORS is hosting an ARTISTS' FLEA MARKET
10 vendors per day selling art, collectibles, craft, second-hand goods and food items
1086 Queen St. West
On both Sat and Sunday – free entry
Chronologic @ The Boat
Randomly select a song from 1942, 1966, 1993, 2001, 2008 – and that's probably what you'll hear at Chronologic dance party. You best practice the appropriate decade moves before leaving the house!
I've Got a Gal in Kalamazoo – Glen Miller, Paperback Writer – The Beatles, Nothin but a G Thang – Dr. Dre, It Wasn't Me – Shaggy…this dance beat bonanza is all OVER the place! For a real ride – match each decade with a different drink and by the end of the night you will be talking to Doc and panicking about the flux capacitor.
2 Films = 2 Trips
For a visual trip back to '66 hit up Cinematheque this Saturday, sure to wake up the senses
PALACE OF PLEASURE
Director: John Hofsess
Year: 1966/67/68
Country: Canada
Runtime: 38 minutes

ANDY WARHOL'S EXPLODING PLASTIC INEVITABLE
Director: Ronald Nameth
Year: 1966
Country: USA
Runtime: 22 minutes
Palace of Pleasure
8:45 – 10:45
Jackman Hall, AGO
More Info
Cherry Bomb @ Andy Poolhall
Queer women with your ripe cherries UNITE! Monthly exploding dance party Cherry Bomb, will make you pop!
RESIDENT DYKE DJ DUO
DENISE BENSON + COZMIC CAT
A full night of back-to-back kick ass sets. Underground meets overground. What's good is good. Get loose, get busy, get down!
$6 cover • free before 10pm
ANDY POOLHALL
489 College Street
myspace.com/cherrybombtoronto
SUNDAY
Cupcake Camp @ Studio Lab
Frosting, sprinkles, vanilla, red velvet and lots and lots of chocolate.
Bakers from all across the GTA have whipped up some magic for the tasting.
East end art gallery presents Cupcake Camp this Sunday. A popular thing-a-ma-jig that started in San Francisco and has been adapted in Toronto for all you sweet lovers.
Is there a better way to spend Sunday than sampling divine sugary goodness? NO – absolutely not.
2A Pape
2-5PM
$5
http://cupcakecamp.ca/
Hour of Power @ The Rivoli
End your weekend with a lot of laughs. Local comedians take the stage and heat up the back room at Rivoli.
334 Queen St. West
Doors 8:30, Show 9PM
NEXT WEEK
LIVE KARAOKE in DRAKE UNDERGROUND
Mark your calendars – Wednesday Jan 28
Pink Mafia and Shedoesthecity return with Live Karaoke, new time – new place but same old dirty rock n' roll.
Pick a song, take the stage and belt it with band playing in the background. If you can't sing – they'll help you out. Totally invigorating. AC/DC, Blondie, Alice Cooper, Led Zeppelin….there will be no girly Cyndi Lauper or Madonna here.
Book a table for ten and get a bottle on the house – to reserve: info@pinkmafia.ca
Want dinner? Come at 8:30
Band takes the stage at 9:30/10