What's it going to be – hot soup from a cauldron? Getting down to motown? Tasting wild mushrooms? Or attempting axels while Cuff The Duke plays lakeside?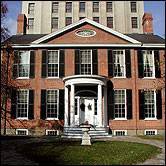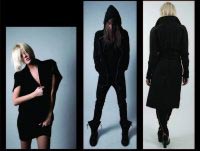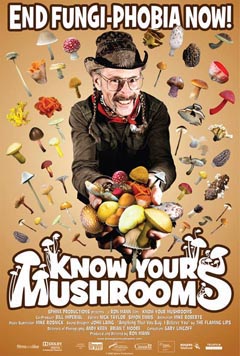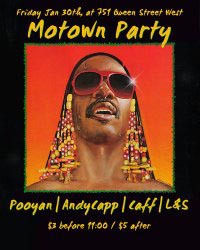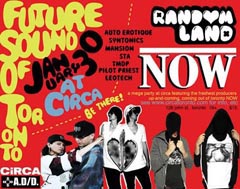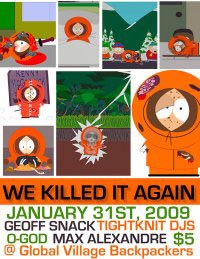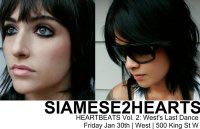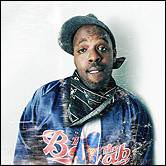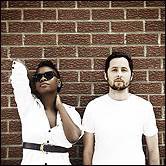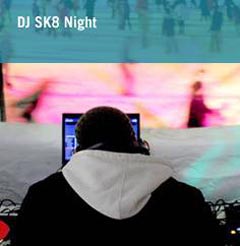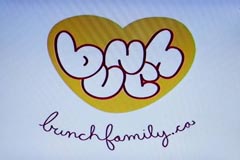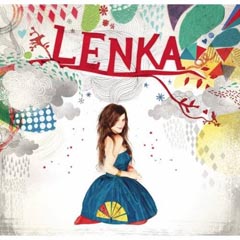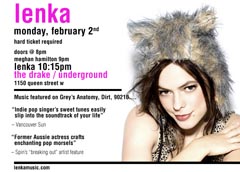 FRIDAY
HOT SOUP FROM THE 19Th CENTURY
Starting Friday and running until Feb 12 you can step back in time for a hot bowl of soup and apple cider at Campbell House. Why not take a break from work and pretend you are in the 1890's?
Daily: 12:00, 12:45, 1:30
$8 – soup billed as old fashioned.
160 Queen St. West
Carte Blanche – FINAL DAY FOR MEGA SALE, 50 – 70% OFF!
Our favourite boutique for hot sh*t dresses is going wild with the mark downs.
Jeremy Scott iconic knits
C-Neeon leggings
Cheap Monday denims
Pink Cobra – hot dresses
758 Queen St. West
Motown Party at Room 751
Diana Ross, Marvin Gaye, The Tempations, Four Tops – pack that crappy little basement with some sultry grinds and loooove.
9PM – 3AM
$3 b4 11 / $5 after
751 Queen St. West
The Future Sound of Toronto @ Circa
…I'd argue that this was the current sound of Toronto but nonetheless put on by NOW Magazine, this stellar line-up of talent will hook you in a dance trance.
Just a taste:
Autoerotique: myspace.com/autoerotique
Syntonics: myspace.com/syntonics
Mansion: myspace.com/mansion
Egyptrixx: myspace.com/africaforyou
$15 – but only $10 if you e-mail those party boys The Jons: thejons@ymail.com (no, that's not supposed to be a 'g')
Heartbeat @ Marben
Yes it's a restaurant but at night they ramp it up about nine octaves. You may find yourself partying harder than you ever knew you could.
Siamese2Hearts will be doing their thing – and you won't be able to take your eyes off them.
Do a prix fixe dinner for $35 – to the bar – to the dance floor.
Check our write up on them here

www.myspace.com/siamese2hearts
488 Wellington West
10-3
We Killed It Again @ Global Village Backpackers
It seems as though partying at the youth hostel has lit up.
All the beer you can drink from 10PM – 12PM. Tourists meet Toronto the drunk
$5 before midnight, no indication of how much this increases when the clock strikes twelve.
460 King St. West
SAT
WINTERCITY: Taste of the Market – International Cooking Classes
This Saturday from 3 – 5PM there will be Indian Cuisine demonstrations happening at St. Lawrence Market
416-825-9020 – Not sure if there's any more room as got voicemail and it's full – but keep trying!
Check site for other classes happening during Wintercity
stlawrencemarket.ca
95 Front St. E
$25
WINTERCITY: OUTDOOR CONCERT – Hit up Nathan Phillips Square and catch Shad and Thunderheist.
Shad
Did you know:
– His song "Brother (Watching)" was chosen for CBC's Obama's Playlist
– Nominated in '08 for a Juno and the Polaris Prize
– First Canadian rapper to be added to all 47 Warped Tour dates (Summer 2009)
Oh, plus he's just plain awesome. I mean, I'm dancing as a type.
www.shadk.com
Thunderheist – Just listen to hit "JERK IT" and you'll be shakin' it hard.
myspace.com/thunderheist
KNOW YOUR MUSHROOMS!
In tandem with the release of his new documentary KNOW YOUR MUSHROOMS (playing at the Royal Cinema this week) Director Ron Mann (Grass, Go Further) will also be hosting a fundraiser at Downward Dog.
Why a fundraiser? Mann hopes to raise funds for a couple that got arrested for moving drugs into YYZ when it was really chocolate. They got stiffed with $20,000 in legal bills
The night will involve screening of the film, as well as cook and taste of wild mushrooms.
Documentary dives into the mysterious world of fungi and follows a bunch of mushroom freaks into fields. An opportunity to learn more about mushrooms than you ever thought you could!
$25 – tix still available through Downward Dog
http://downwarddog.com/contact.html
DJ SK8 NIGHT @ HARBOURFRONTIf you are not shaking your rump at Nathan Phillips Square then head to The Natrel Rink for DJ SK8 Night
Cuff The Duke will be playing lakeside from 9-11PM.
Kissing on skates with cold noses is like cinnamon hearts falling from the sky.
Listen and plan your dance routine ahead of time: myspace.com/cufftheduke
Come on – this is what being Canadian is all about!
FREE!
9:00PM – 11:00PM The Natrel Rink
235 Queens Quay West
Dreaming @ The Beaver
All women disco, punk funk and hard soul
Playing music dedicated to the most important and dedicated women in music – EVER. (better know your sh*t DJ – that's a tall order)
1192 Queen St West
SUNDAY
Bunch Family Robot Dance Party @ Circa
Apparently cool parents in Toronto are all about www.bunchfamily.ca
Usually reserved for hyper and inebriated twenty year old's, Circa will open its doors to families and host a dance party for funky robots, funky aliens and far out kids. Bouncy meteors, learning robot dances from robots and constructing rocket ships. Check out the site and read about Boing Boing's pet chicken too!
Got kids? Nieces? Nephews? FIND THEM!
2-5pm
$12 Grown Ups
$10 Kids
http://www.bunchfamily.ca/
MONDAY
CATCH LENKA @ THE DRAKE
Aussie import and spunky pop songstress Lenka is set to Lily Allen her way into the hearts, minds, and playlists of people everywhere. She let SDTC pick her brain on everything from her sixties-inspired nymphette style to the music from home and away that inspires her.
READ MORE
10:15 pm
Tix available at Rotate This or Ticketmaster