This weekend Toronto will be invaded by zombies and Swedish men. Fantastisk – mycket bra!
Hungry for meatballs or guts???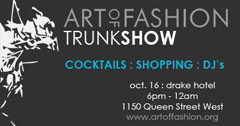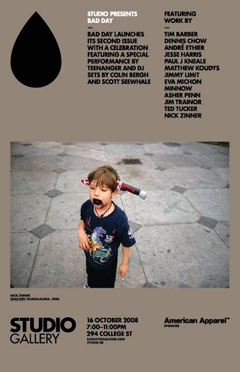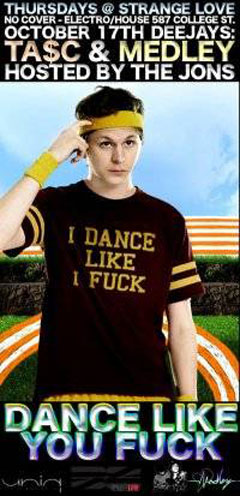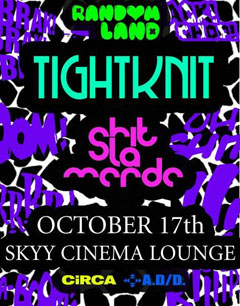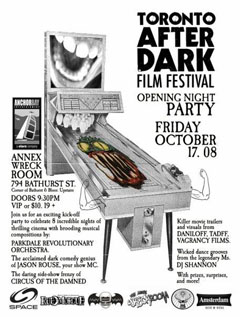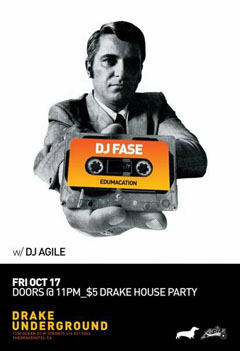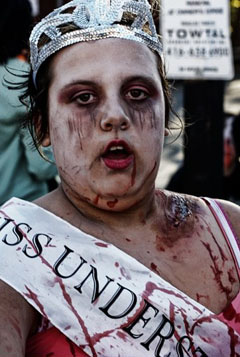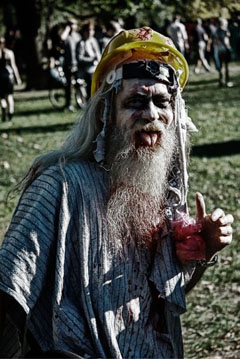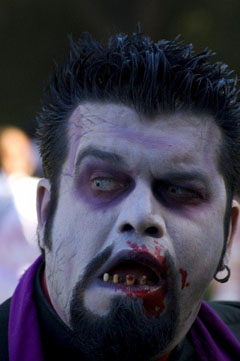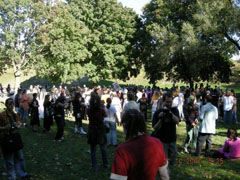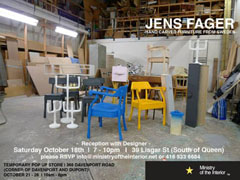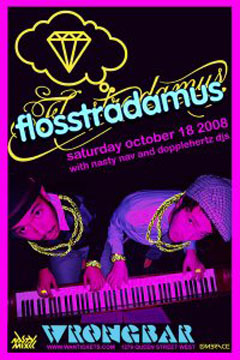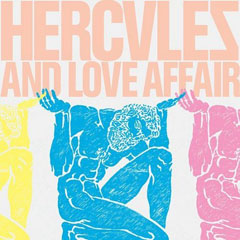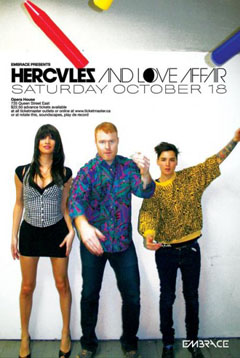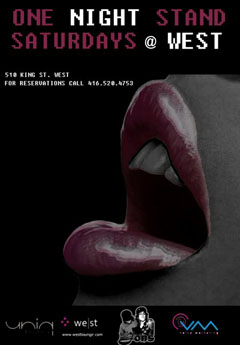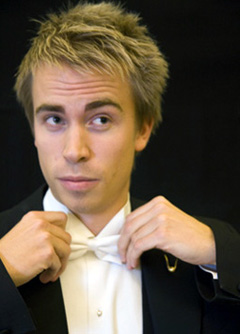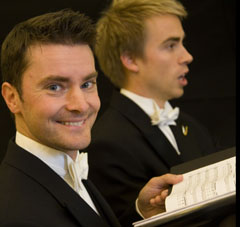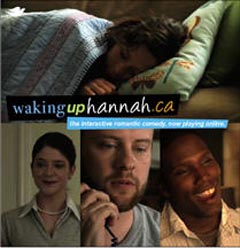 TONIGHT
SHOPPING
The Art of Fashion TrunkShow @ THE DRAKE HOTEL
Sip, gab and grope the garb. Need a new look for fashion week? Swing by the Drake tonight and peruse through a variety of local designers as they showcase their lines that you can purchase. Tipsy shopping can at times be dangerous. I learned that the hard way at the Queen West H&M opening.
1150 Queen West
6pm – 12pm
ART-ING
BAD DAY @ STUDIO
As always STUDIO GALLERY will be holding a packed opening for the quarterly art magazine BAD DAY. The show is sponsored by American Apparel so that means beyond the art, there will no doubt be a plethora of scantily clad young girls posing against walls appearing strung out. The cutting edge of cool College hot spot is also set to host Cory Kennedy's work next month. A stronger fashion statement than fashion week? DEBATE.
Have a beer and get moody with provocative pieces.
7 – 11 PM
294 College – up the stairs
After party at the Ossington.
www.baddaymagazine.com
www.studio.to
DANCING
Dance Like You Fuck @ Strangelove
Following the art show, move west and dance like a randy rabbit or a horny horse. NEIGHHHHH!
587 College St
FRIDAY
RANDOMLAND @ CIRCA
Further to Megasoid and Vnd/LSM (now auto erotique) holding down the main room – Shit La Merde and Tight Knit DJ's will be dirtying it up in the SKYY Cinema Lounge. Mixing shit with vodka has never tasted so good.
126 John St
Toronto After Dark Opening Night Party @ THE ANNEX WRECKROOM
The horror scene in Toronto is out of control – this was obvious trying to battle the mob at College Park. Thousands of people pushed and shoved trying to get a look at one miscellaneous teen dripping with blood pretending to eat their friend's ear.
THE PARKDALE REVOLUTIONARY ORCHESTRA will be playing and paying respect to Toronto After Dark's opening night Swedish Vampire movie LET THE RIGHT ONE IN. (SWEDISH SITUATION #1)
There will also be an erotic side-show from THE CIRCUS OF THE DAMNED and a blood soaked lap-dancer. (eww)
794 Bathurst
$10 – proceeds go to hungry vampires and lonely Frankenstein's
EDUMACATION @ THE DRAKE
For those who aren't interested in having a bloody crotch rub against you, the Drake Underground will turn into a welcoming, and sexy, house party for the monthly night EDUMACATION. Go and get learned.
$5
1150 Queen St. West
SATURDAY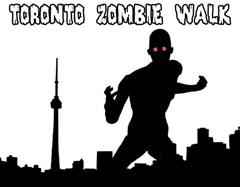 If you have never attended the Toronto Zombie Walk – do yourself a favour and go. WAY WAY better than the Nuit Blanche exhibit, this event brings out a whole lot of whackos that get into complete character and groan while slowly walking up to Bloor. If you get close to them, they will follow you – and it is scary. The one disturbing thing last year was that some grown man kept asking all the young girls to chase him and eat him, it made me a bit uncomfortable.
Walk commences at 3:30 PM, but arrive at 3 for stellar photo ops and spooky fun. Even the dogs are frightened. The white squirrel – we can not confirm.
Make up tips etc:
http://www.torontozombiewalk.ca/
Ministry of the Interior launches Jens Fager – Swedish Situation #2
Ministry of the Interior will have a launch party for Swedish designer Jens Fager. He has a great moustache and makes colourful furniture with his hands. As usual, you will be blown away by the witty and ironic first class design.
7-10PM, 39 Lisgar
From Oct 21 – 26, Fager's line will be exhibited at yet another surprising temporary pop up store. Located iin a vacant garden centre at the corner of Dupont and Davenport.
FLOSSTRADAMUS @ WRONGBAR
Chicago DJ Duo will pull the dirt right out of your gums. Things will get sweaty as they mix up Baltimore club, hip-hop, house, and juke. Warning: if you make a request for WU-tang, you may get a slap and a boot.
www.flosstradamus.com
www.myspace.com/flosstradamus
10PM
Advance tickets available at Play De Record, Rotate This and wantickets.com
Wrongbar | 1279 Queen Street West

Hercules and Love Affair at The Opera House
Brooklyn based badasses will synthesizing and disco out at Opera House.
You will recognize their song BLIND – and it will make you feel like you are a swinger in the seventies, strutting down the street in your pimped out jacket and platforms. Suddenly you will turn a corner and fall into a lake, where you will transcend into a beautiful fish/person and make friends with the squids and clams. Groovy.
735 Queen St. East
$22.50 – advanced tix at Rotate This, Soundscapes, Play de Record
myspace.com/herculesandloveaffair
Who's up for a One Night Stand? And is it more likely to happen if you title the night as so?
Twenty something's looking for love – head West and party with the JONS.
Oooh – ladies get in free and have complimentary beverages before 11PM.
510 King St West
Chronologic @ The Boat
Okay – Chronologic is making big promises when they say that they are playing music starting from 1899 all the way to 2009, but it's really fun to march your way through time – and that is exactly what you will do starting with John Phillip Sousa's military stars and stripes ba-rump-pump-pump.
A very fun dance party but as an fyi – you may feel a bit old if you are over 25 – but that's fine because you will know, and love, many of the songs that the others pretend to.
The Boat – 158 Augusta
$5
Sunday
Orphei Drangar (Sons of Orpheus) – Swedish Situation #3
Eighty-eight beautiful Swedish men will land in Toronto and shake you to the core with their majestic voices. Touted as being the world's greatest male choir – Orphei Drangar has been going strong since 1853 (Chronologic…you best be moving back in time to include). Soprano special opera guest Maria Fontosh will hit the high notes and crack the stained glass.
What a nice thing to do with mom or dad.
Metropolitan United Church – 56 Queen St. East
Tix range from $15-37 and can be purchased here
ALL WEEKEND LONG – FIRST DOVE SPA OPENS!

This weekend the doors will open to the first DOVE Spa in North America – where skin care experts deliver honest results for real women.
Skin diagnosis, facials, massages, manicures, pedicures, colonics and holistic therapies.
Location: Oakville
Address: 355 Iroquois Shore Road
Unit 2A
More Info: www.dovespa.ca
On another DOVE note, if you haven't checked out there newest online campaign – you should. Media mavens take note! This is the next step in marketing genius:
Meet Hannah, she's just like you: