This week we have received several e-mails concerning Valentine's Day related issues :
"Where should a group of single ladies go on Valentine's Day?"
"Where are all the good men in this city hiding?"
"What parties should we hit up to flirt like mad this Saturday?"
Although we can't say for certain where you will find Mr. Right, here's our best bets for various types.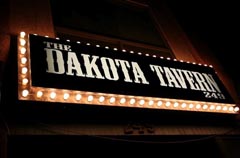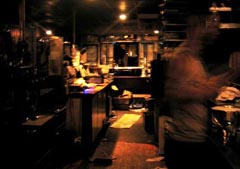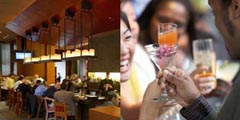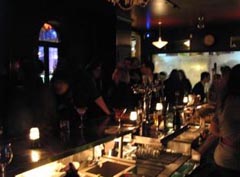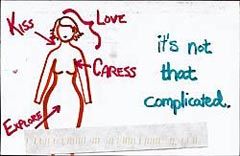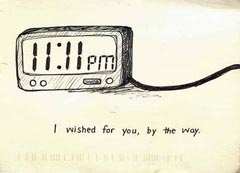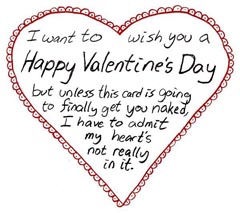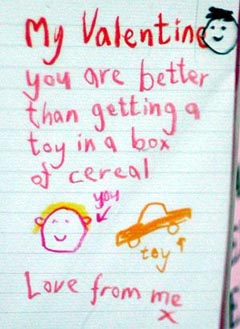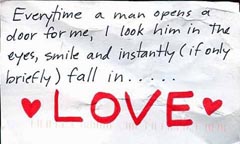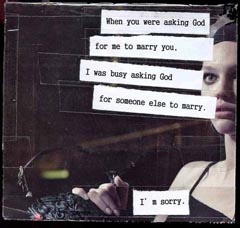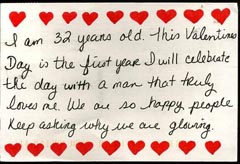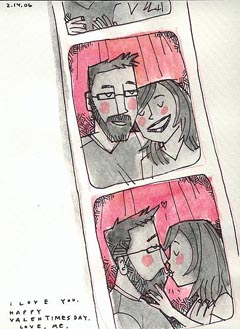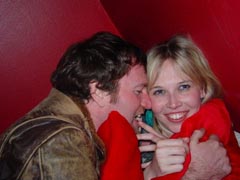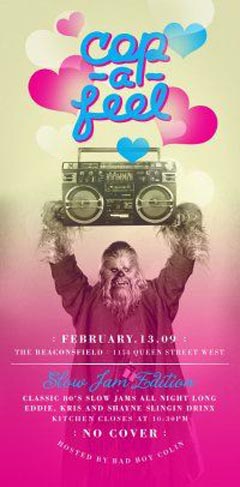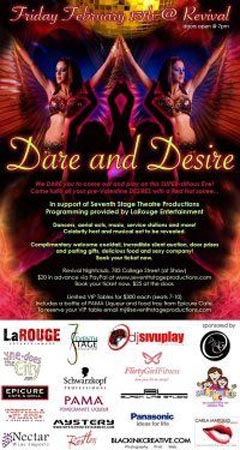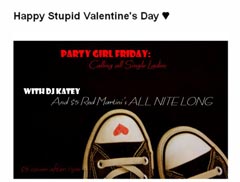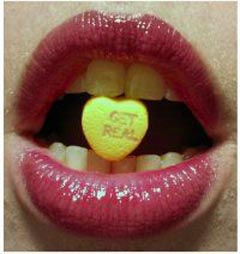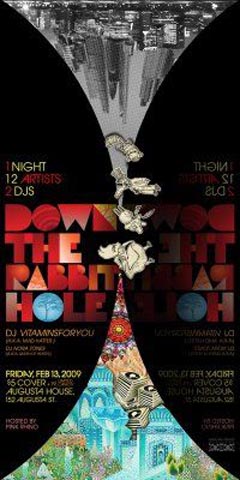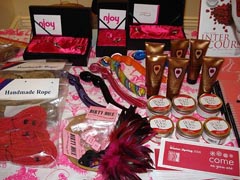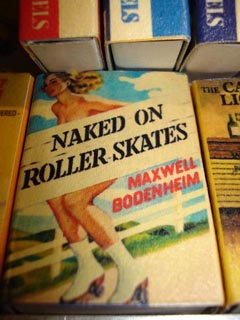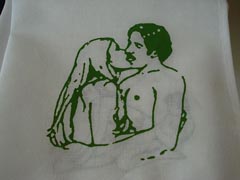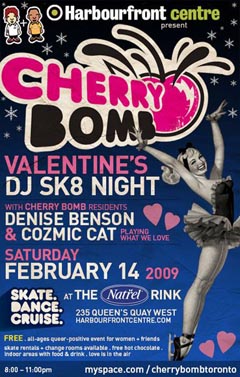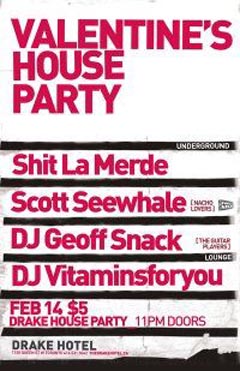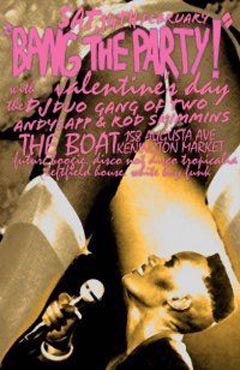 The Indie Rocker
He's in a band, or wishes he was. He's got a permanent 5 o'clock shadow that turns you on . He will sip his beer and quietly enjoy watching you sway in a vintage dress. He prefers chucks to dress shoes and dwells in a messy apartment with newspapers decorating garbage-scavenged couches . On his iPod rotation is The Pixies, Kings of Leon and Tokyo Police Club. This guy hides out at The Dakota Tavern or Ted's Wrecking Yard. Go there this Saturday and you will see him everywhere.
The Dakota Tavern – 249 Ossington
www.dakotatavern.com
Ted's Wrecking Yard – 549 College
The Banker
He's overly confident, owns his own condo, plays squash, loves to f*ck and opts for Jager Bombs over pints of Creemore. He's the type that will send you roses and buy you fancy undies over dropping a poem on your pillow. Some may stereotype him as an as*hole, and though there are many, that is a blank and untrue statement. It's nice to be wined and dined every once in awhile, non? Try Bymark , Ki or Vertical. Thursday is the night for banker hunting!
Bymark – 66 Wellington
http://www.bymark.ca/
Ki – Modern Japanese and Bar – 181 Bay
http://www.kijapanese.com/
Vertical – 100 King West
www.verticalrestaurant.ca
The Agency Man
He's creative while also corporate. He hits up Queen West art openings but also enjoys a day at the RCYC. He wears a leather jacket to show off his bad boy side but also contributes annually to his RSP's. He's quick witted and loves a great conversation full of exaggerated stories. You'll find him on a stool at The Beaconsfield or at The Ossington.
The Beaconsfield – 1154 Queen St. West
http://www.thebeaconsfield.com/
The Ossington – 61 Ossington
The Student
He's young and full of spunk…literally. On the weekend you will find him in Kensington Market either walking into The Boat, Augusta House or Teranga. He has no money but his hair is cute to tousle and he's easily impressed. Seduce him, Mrs. Robinson.
The Boat – 158 Augusta
Augusta House – 152 Augusta
However – if you aren't chasing down a particular guy and just feel like getting hit on and likewise flirting with a variety of types – go dancing at Cheval, The Drake or hit up 2 Cats. Sometimes, all we need to feel better is for some guy to turn to us and say, "You have a pretty smile."
Cheval Nightclub – 606 King St. West
2 Cats – 567 King St. West
The Drake Hotel – 1150 Queen St. West
Whatever you do – don't go to www.ashleymadison.com – that's where all the bad guys are. Also – if you ever meet a guy who references lessons learned from Dimitri the lover, www.dimitrithelover.com ( an eccentric self-proclaimed womanizer in Toronto ) – run. Dimitri is not our friend.
If all else fails – gather up your friends and head to Bathurst Bowlerama to forget guys all together and slam pins with good company. There will be no striking out at Bathurst and Lawrence!
Now – for the actual parties shaking up Valentine's Weekend:
FRIDAY
Cop A Feel @ The Beaconsfield
Dirty interludes with good looking strangers.
1154 Queen St. West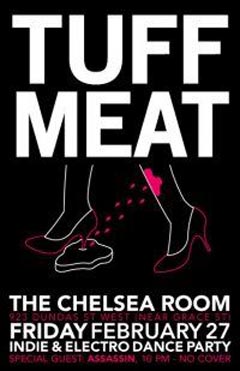 TUFF MEAT @ Chelsea Room
A terrific place for twenty-somethings to meet a hot fling and dance the night away to PULP, FRANZ FERDINAND, The TING TINGS – you get the picture.
FUN and always just the right amount of people
Chelsea Room
923 Dundas West
Dare and Desire @ REVIVAL
Come out and play at this Red Hot soiree!
First things first – this will be a party full of sexy entertainment, great dancing and people that want to know your name and all for a good cause; funds raised will go towards Seventh Stage's Production of upcoming Canadian premiere – Heather Raffo's "9 Parts of Desire".
Break-dancers, pole dancing – and fiddlin'!
Gift bags! Silent Auction! Tasty Treats and Raffles!! SUPPORT THE ARTS, PEOPLE!
$20 in advance via PayPal via www.seventhstageproductions.com by clicking the BUY button above the Evite. $25 at the door.
783 College (at Shaw)
VALENTINE'S DAY @ SLACKS-PARTY GIRL FRIDAY
For all you hot lesbians in the house head over to Church Street because Slacks is going nuts all weekend long, starting with Party Girl Friday.
$5 Red and Pink Martinis
$5 Cover After 11
Slacks Restaurant and Bar, 562 Church St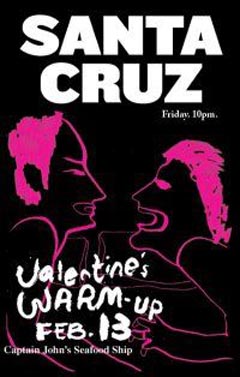 Santa Cruz @ Captain John's Seafood Ship
Looking for something a little out of the ordinary? Get naughty on the boat as you wind up and down narrow alleys winking at captains. Who's on board? Late twenties and thirty-somethings who used to hang at Blow-Up circa 1999 and have are three degrees of separation from Broken Social Scene.
1 Queen's Quay West
ADVANCE TICKETS RECOMMENDED: http://www.santacruzforever.com
Down The Rabbit Hole @ Augusta House
1 Night • 12 Artists • 2 DJs
One time magical event, 'Down the Rabbit Hole' transforms the venue Augusta House into a dream-like atmosphere that merits Alice's psychedelic journey into Wonderland.
DJ Vitaminsforyou
(a.k.a Mad Hatter)
http://www.myspace.com/vitaminsforyou
DJ Sawtay (a.k.a the Cheshire Cat)
DJ Nora Tones (a.k.a Queen of Hearts)
Fall into the fantastical labyrinthine that will merge art installations, interactive décor, music and dance.
Free b4 11, $5 after
152A Augusta St.
SATURDAY
Come As You Are's 3rd Annual Erotic Arts and Craft Sale
Go to The Gladstone Hotel this Saturday afternoon and you are sure to giggle and blush. Walk around the booths and consider the array of sex gadgets and crafts that will excite and arouse. See our write up.
12 – 8PM
1214 Queen St. West
CHERRY BOMB SK8 NIGHT @ Harbourfront
Queer folk join DJ's Denise Benson and Cosmic Cat for a night of skating, dancing and cruising.
Put on a warm jacket, grab a loved one or ten and glide around. Hot Chocolate and Skate Rentals ready and waiting.
8-11PM
FREE!
Valentine's House Party @ The Drake
The Drake is turning Five Years Old Tonight!
Come celebrate with a full on, love-in rager. All your fave DJ's will be rockin' the house.
DANCE!DANCE!DANCE!
$5
BANG THE PARTY!
The usual messy romp-a-room dance shenanigan sh*t show will be happening at The Boat.
'Cause if you don't have someone to bang this Valentine's Day – you might as well Bang The Party
The Boat
158 Augusta Ave
F*ck Faces @ Sneaky Dee's – ANOTHER FIVE YEAR!
..and another sweaty shake down.
Sloppy kisses and cheap beer. When the bar closes, devour the best nachos in town. HOORAH!
431 College St.
LAST CHANCE TO ENTER THE SHEDOESTHECITY VALENTINE'S CARE PACKAGE CONTEST!!! VALUED AT OVER $1000! GO NOW!
shedoesthecity.com/carepackage/valentines
We wish you a very Happy Valentine's Day! If it doesn't shake up to be all that – know that at least fifty percent of women in this city will be feeling the same way.
xoxo
Shedoesthecity