The Word On The Street Festival touches down in less than a month, and in anticipation, we're rolling out a series of interviews with authors we know you'll love.
Cherie Dimaline is a Métis author who was was named the Emerging Artist of the Year at the Ontario Premier's Award for Excellence in the Arts and became the first Aboriginal Writer in Residence for the Toronto Public Library. Her book, The Marrow Thieves, depicts a future in which humanity has nearly destroyed its world through global warming. The Indigenous people of North America are being hunted and harvested for their bone marrow, which carries the key to restoring something the rest of the population has lost: the ability to dream.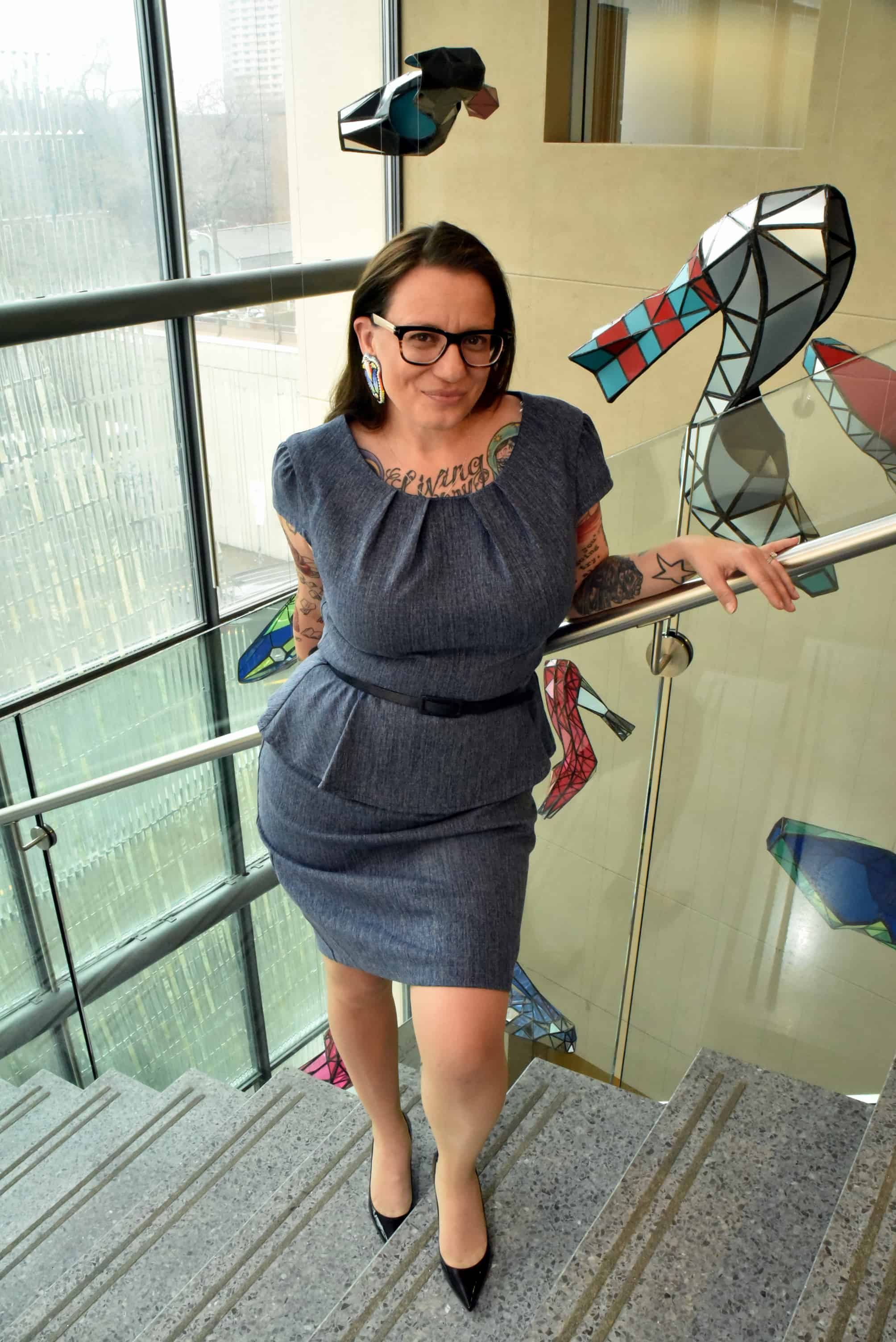 SDTC: Walk us through a typical day in your life, from getting up until going to bed.
CD: After third third snooze alarm, I'm up. Slam my kids into their clothes, toss bills at them to buy lunch and get them out the door. Rush to put too many books into a purse that I later have to switch to a backpack and rush out. Spend 8-9 hours being the Chief Operating Officer of Tribal Councils Investment Group, First Canadian Health and Spirit Pharmaceuticals on behalf of the First Nations communities of Manitoba from the Toronto office.
On a good day my husband picks me up after so I can listen to music too loud and smoke menthols out the window (don't worry, there's no kids in the car at this point). Then I get back to the house, do the 4000 small things that eluded me during my morning mad dash and retire to the home office, surrounded by stacks of books and art from odd trips to Kentucky and Louisiana and Paris, and write my face off.
Describe your education/career trajectory. When did you realize you wanted to be a writer?
When I was tiny, I remember going to the post office with my mom every month to pick up the latest Dr. Seuss edition for my collection. It was the most exciting day every time. That's when I knew I wanted to be a writer.
Best advice to other young women wanting to get their work published?
Read everything, especially within the genre you want to write. Write all the time, like your life depends on it. Go to book launches, festivals and readings and talk to people. Submit your work to the fantastic literary periodicals we have in Canada and abroad. And never give up.
What literary trends are you loving? Which ones are you loathing?
I love that people have woken up to discover that Indigenous literature doesn't run like the Highlander where "There Can Only Be One." For too long it was as if CanLit elected an Indigenous spokesperson and it was only that one writer's work that was held up. Almost like, "See, we have an Indian…"
I was at a conference in June where CBC journalist and novelist Waubgeshig Rice pointed out that on that week's Canadian Bestsellers List, 3 of the 10 books were by Indigenous writers. We have incredible talent and diversity and I'm so happy Canada is finally seeing us.
What should we be paying more attention to?
Farzana Doctor. Joshua Whitehead. Carrianne Leung. Lee Maracle. Maria Campbell. Alicia Elliot. Gregory Scofield. Warren Cariou. People grounded in community, speaking with brilliance.
What is your next project?
Shit, I have no idea yet. I guess I should say I have too many ideas. I'm meeting with my fabulous editors at Cormorant ASAP in the hopes that they can help me corral "the many" into "the next."
Meet Cherie and other fascinating authors at this year's Word On The Street Festival on Sunday September 24th from 11 a.m. to 6 p.m. Get more information here.