The Word On The Street Festival touches down in less than a month, and in anticipation, we're rolling out a series of interviews with authors we know you'll love.
The lack of published children's literature featuring Inuit content compelled Deborah Kigjugalik Webster to write her first children's book, Akilak's Adventure, for her daughters.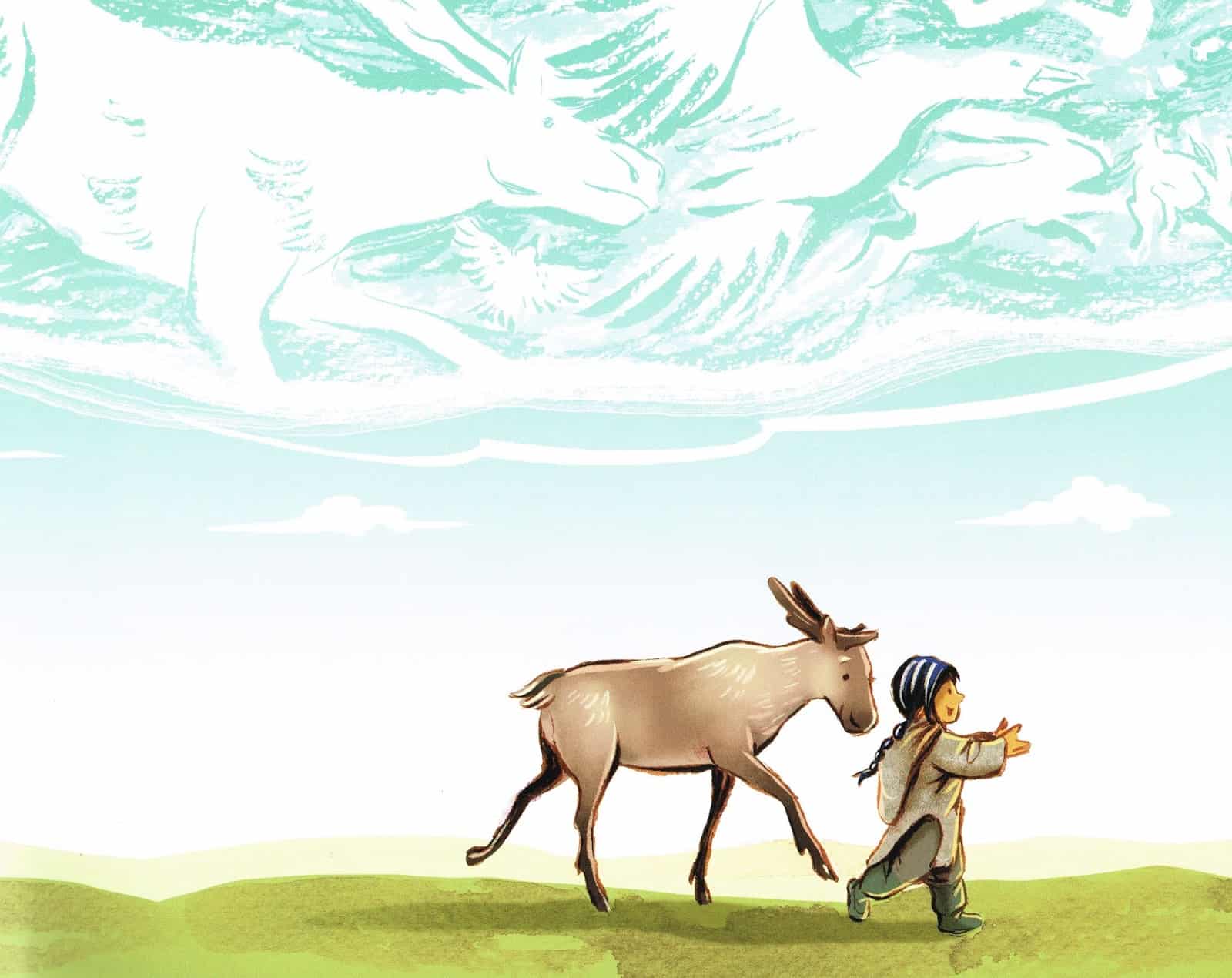 SDTC: Walk us through a typical day in your life, from getting up until going to bed.
DKW: I'm a single mom with two daughters; Sonja, 18, and Nicole, 16. During the school year, Sonja is at university in London and Nicole attends a nearby Ottawa high school. As soon as Nicole leaves for school it's me-time. I'm self-employed and work at my home office.
I'm currently working on a research/writing project about Inuit RCMP Special Constables from Nunavut. The research involves drawing on patrol reports from Library and Archives Canada, service files for every special constable I apply for from Access to Information, and interviews I conduct with special constables, or their family members when I travel to Nunavut. For each biography, I also have to track down a photograph of each member and this means checking various sources. This book is a huge undertaking and it will be the first of its kind to tell the stories of these unsung heroes.
There's really no such thing as a weekend for me. I work on my project every day, but I do take time to socialize if a friend wants to meet up during the week. If I need a break during the day, I take the dog for a walk, do some housework or putter in the backyard. When you love what you're doing, it doesn't feel like work.
Describe your education/career trajectory. When did you realize you wanted to be a writer?
In school and university I did well on writing assignments. Anthropology was my major, and I have a passion for my own Inuit heritage, so it follows that I like to share my culture with others. I also feel a sense of responsibility to write because there just aren't a lot of Inuit authors presenting their unique perspective and stories to the world.
Best advice to other young women wanting to get their work published?
From my experience, the most important thing to do if you'd like to get your work published is to believe in yourself. When I first considered the idea about writing a children's story, I took what I call a leap of faith in myself. I knew that my writing skills are half-decent and that I love analyzing structure and style, so it hit me that I could do it! Maybe you're already there.
Put your ALL into it. I keep notebooks and record what I work on, what I learned, and what I must include in my book. My mom told me I'm obsessed with special constables, and at the time I thought that was funny – not "haha" funny, but funny in an odd sense, and she was right.
Lastly, when your manuscript is ready, or even prior to that, spend time researching publishers to find the best fit.
What literary trends are you loving? Which ones are you loathing?
This year, Canada 150 put the spotlight on our talented Canadian authors and I love that.
I'm not an expert on trends, but I've noticed graphic novels have become increasingly popular. Personally, I can't see the attraction to them because they don't leave much to the imagination. A tip of the hat, though, to Gord Downie for writing A Secret Path (Simon & Schuster, 2016) and shining the light on this period in our country's history.
What should we be paying more attention to?
It's not for me to say. Given the political climate in Canada, I'm paying more attention to diversity and reconciliation.
One point I'd like to add is that Canada has many Indigenous artists and I love it when an artist compiles his/her pieces and discusses in an art book as opposed to someone else to telling the artist's stories. Take George Littlechild's The Spirit Giggles Within (Heritage House Publishing, 2012) for example. The fact that readers are privy to his insight, in the artist's own words, takes art books to another level and I wish more artists would use their voice in this way.
What is your next project?
I've spent so long focusing on writing my non-fiction book, so when it's published, I'd like to switch gears and perhaps try my hand at writing fiction. The storyline is coming together in my head and I can't wait to get started. I learned that you may have moved on to another project, but you have to promote your last published piece and this takes more time than I expected. No complaints there though.
Meet Deborah and other fascinating authors at this year's Word On The Street Festival on Sunday September 24th from 11 a.m. to 6 p.m. Get more information here.