The Word On The Street Festival touches down in less than a month, and in anticipation, we're rolling out a series of interviews with authors we know you'll love.
S.K. Ali's family of Muslim scholars is consistently listed in the The 500 Most Influential Muslims in the World. Her debut YA novel, Saints and Misfits, is a story about a young woman exploring her identity through friendship, family, and faith. It feels like a modern day My So-Called Life…starring a Muslim teen.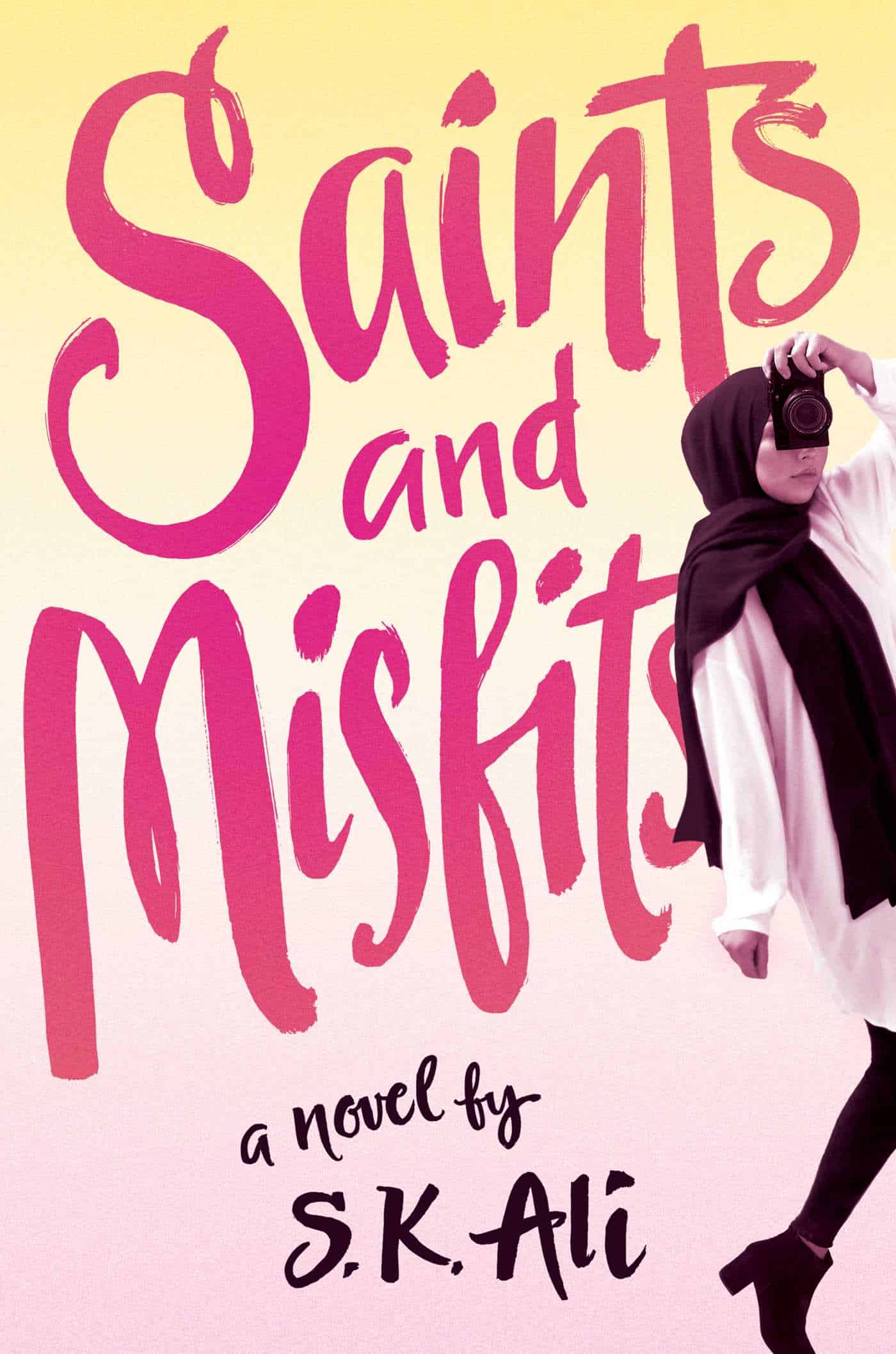 SDTC: Walk us through a typical day in your life, from getting up until going to bed.
SKA: Here's a typical weekday recently that made me happy: wake up at 5:30 a.m., do morning prayers, reflection and spiritual learning, walk for thirty minutes to Lake Ontario, come back and eat breakfast while reading a friend's book (everyone's still sleeping – yay!). Fix family lunches/meals (so they don't bother me while I'm writing—spoiler alert, they still do), make a pot of tea and write using the Pomodoro technique (my version: three twenty-five-minute increments consecutively, then a fifteen-minute break, repeat). Eat lunch, prep/cook dinner and do chores, noon prayer. Do one of these: stuff with kids/parents/friends, errands/nap, then try to squeeze in a late afternoon shift writing, go swimming with sister and other family (yay parents' pool!), afternoon prayer, dinner at home, husband and me time, sunset prayer, answer emails and open social media, watch something with daughter/son, read/chat with friends, shower, evening prayer, go to sleep.
(Due to various family visiting from out of town, I've been having a summer full of atypical days!)
Describe your education/career trajectory. When did you realize you wanted to be a writer?
Since I was a child, I've known that I wanted to tell stories. At twelve, I decided I was going to become an author—of creepy tales. I loved thinking up twisted plot lines to surprise my friends! But I also liked everything creative—be it art, sewing, fashion design, crafts etc. So if you'd met me in high school, I would've convinced you I was going to become a designer; however, a scholarship offer helped me settle on one of my loves: writing.
I ended up pursuing a degree in Creative Writing. I'm so glad I did because, while, yes, I did have to put aside the passion for a long time as I became a wife, mother and teacher, having that degree buried in a box in the basement was instrumental in my turning back to writing. It reminded me of the fun I had with words and urged me to revisit it.
Best advice to other young women wanting to get their work published?
First, I'm going to repeat what everyone says: read, read, read. For us writers, our medium to make art comprises a palette of words and sentences and voice and forms etc. The more you read and the more varied the reading is, the richer your palette becomes.
Secondly, find your own writing rhythm. Read about how different writers do their job and try different things out. It could be a combination of methods—like it is for me, a pantser writer who learned how to outline.
And finally: don't give up. Published writers all have one thing in common—they didn't stop trying.
What literary trends are you loving? Which ones are you loathing?
Well, this is not a trend but I love that the publishing industry is now waking up to the shocking lack of diversity in publishing. As a result, as we begin to see more published work featuring a variety of humans in 3D, there are so many more stories to look forward to.
In terms of loathing, I would say it's more of a fear: I just hope that, in seeking diversity, publishers move beyond the single-story narrative often attached to certain marginalized communities. I'd love to see people being more accepting of nuance in stories featuring these communities.
What should we be paying more attention to?
Narratives written by members of marginalized communities. (Different—VERY different—from narratives featuring members of marginalized communities written by people outside of those communities, no matter how well-intentioned.) They've been referred to as #ownvoice works and may be surprising to many readers.
What is your next project?
I'm working on a love story featuring young characters—a Canadian, an American and a Brit—visiting a city abroad. It's different from my debut novel and has been a lot of fun to write!
Meet S.K. and other fascinating authors at this year's Word On The Street Festival on Sunday September 24th from 11 a.m. to 6 p.m. Get more information here.