Last week, we shared our media day adventures at Tastemakers, IT Lounge and Bask-It-Style. As fun and chaotic as our day was, it was nothing compared to the excitement that ensued as soon as the world's most acclaimed actors, writers and directors touched down in the six.
When they weren't doing their thang at premieres or wining and dining, they were checking out the gifting suites. Wondering what they picked up? We got the inside scoop (and the photos to prove it). Enjoy!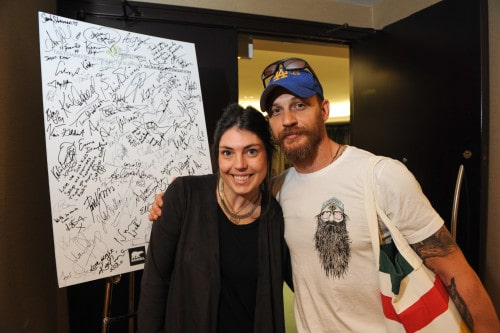 Tom Hardy spent an hour in the lounge (on his birthday no less) trying on boots and gushing over cell phone pics of dogs. He ended up picking up a pair of Ankenny Mid Sorel boots for himself and a second pair for his wife. By all reports, he was as charming and kind as can be. SWOON. (Tastemakers Lounge)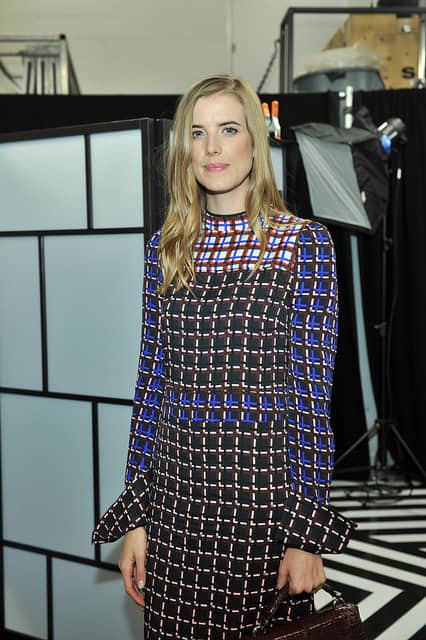 Actress and former runway model Agyness Deyn loved the feeling of Saje's peppermint halo on the back of her neck. THAT DRESS THO!!! (IT Lounge)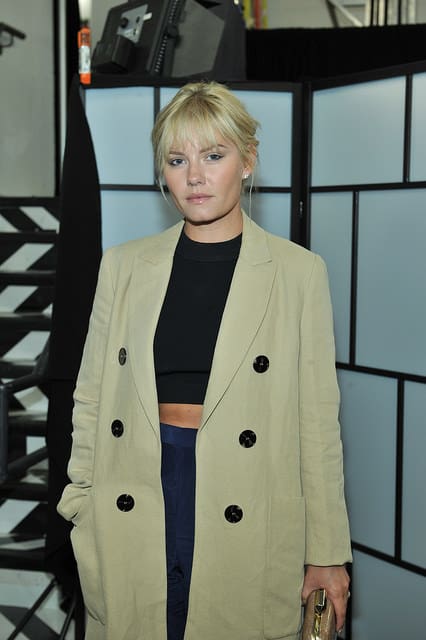 Elisha Cuthbert picked up a handful of bobby pins from Goody and tried out Saje's stress release roll-on. Sidenote: we recently re-watched all nine seasons of 24; it totally holds up. (IT Lounge)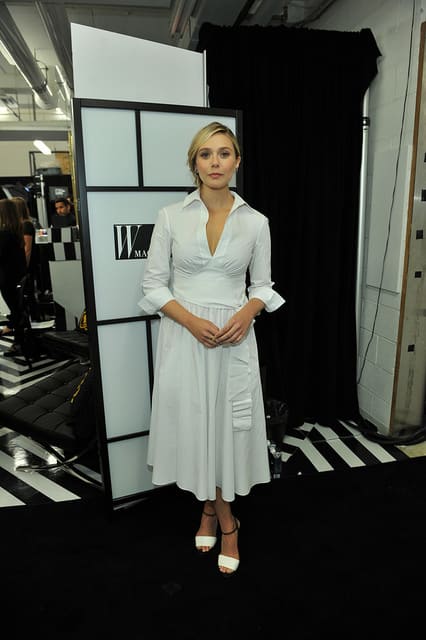 Elizabeth Olsen stocked up on Goody Ouchless Elastics and spritzed herself with Twentysix by Natasha Koifman x Aromachology in support of Artists for Peace and Justice. (IT Lounge)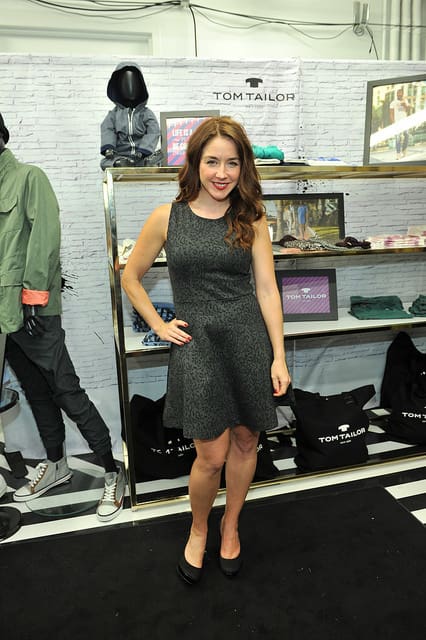 Our ultimate girl crush, Erin Karpluk, picked up a bottle of Twentysix before taking a whiff of Saje's pocket pharmacy. Is anybody else hoping that they make a Being Erica movie? That show pretty much defined our mid-twenties. (IT Lounge)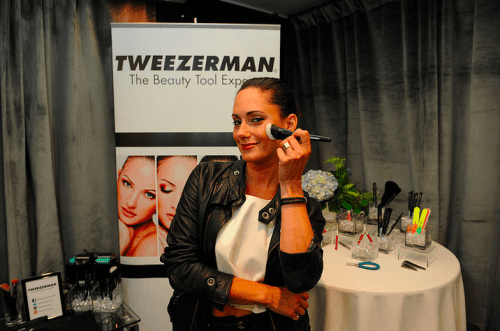 Actress Natalie Brown was thrilled to take home Tweezerman's newest offerings, including a high-performance synthetic contour brush.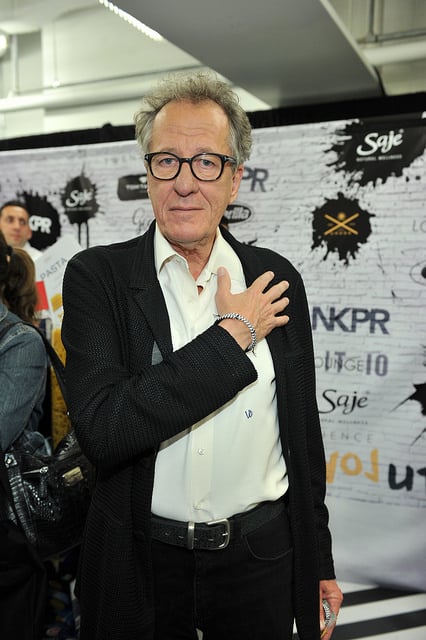 Geoffrey Rush rocked the Sequence Collection #NoViolence bracelet because he is the best. (IT Lounge)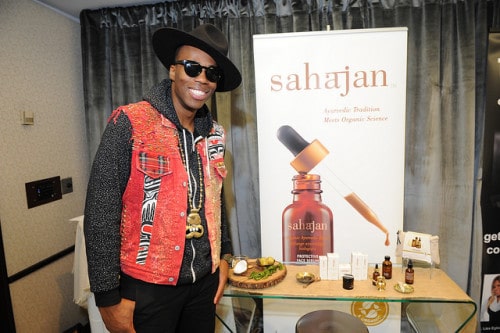 We love a man who takes fashion risks! Kardinal Offishall treated our eyes with his swanky ensemble and his face with NEW ayurvedic and organic skincare line, Sahajan. (Tastemakers Lounge)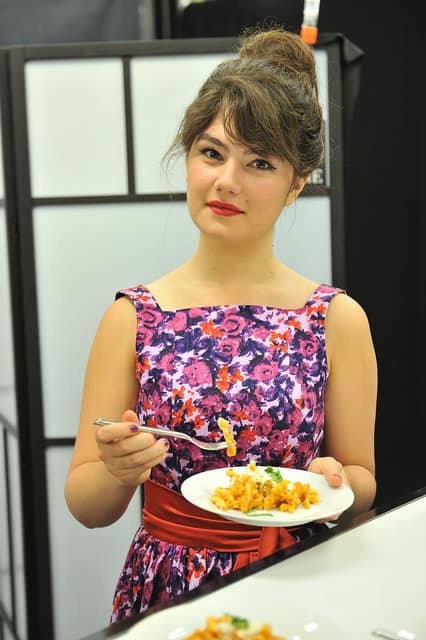 See? Actresses totally eat! Canadian media darling Katie Boland enjoyed a fresh offering from Barilla before picking out goodies from Tom Tailor. (IT Lounge)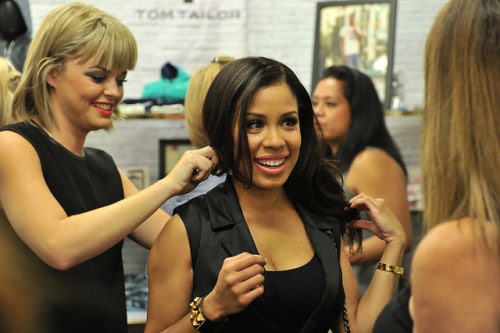 From indulging in Cibo Wine Bar's pasta at Casa Barilla to trying out Saje's goodies, Keshia Chanté worked the room like a boss! (IT Lounge)
Songstress Lights picked out a look from Tom Tailor. Look out for stores from the popular German retailer popping up in Canada soon! (IT Lounge)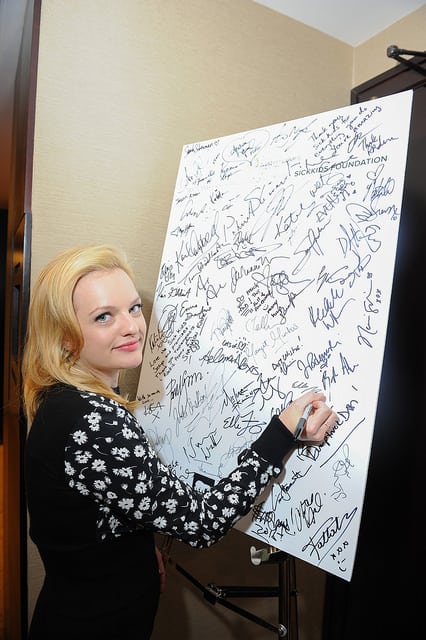 The stunning Elisabeth Moss signed in support of SickKids Foundation. Kate Winslet also stopped by later in the day to do the same. (Tastemakers Lounge)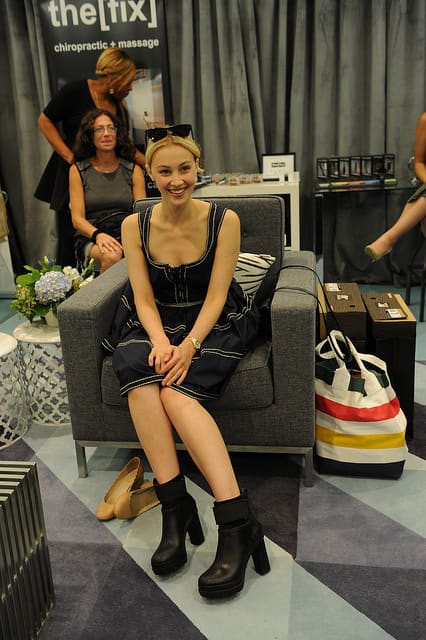 Toronto favourite Sarah Gadon took home a pair of Medina Chunky Heel boots from Sorel. How HAWT are those??? (Tastemakers Lounge)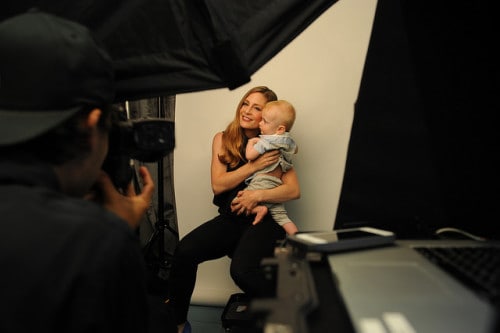 Tara Spencer-Nairn picked up some goodies from Sorel before posing for a portrait with her son, Carson. What an adorable duo! (Tastemakers Lounge)