Here are the titles arriving to Netflix next month that we're most excited about.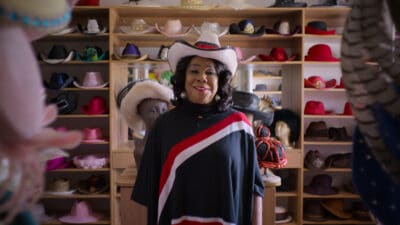 Worn Stories
Genre: Documentary Series, Fashion
If you liked… Iris, McQueen, Grey Gardens
WORN STORIES opens the closets of a diverse group of people to reveal a treasure-trove of tales about the meaning behind articles of clothing. Be it a pair of boots symbolizing survival, a dress that's come to stand for recovery, or a uniform that reaffirms an identity, the series illuminates the lives of the wearers through stories about cherished articles of clothing. By turns funny, tragic, poignant, and celebratory, each episode is organized by theme and features a mix of interviews from cultural figures and talented storytellers. Animated sequences and archival footage help bring these touching yarns to life. Watch the trailer. April 1st.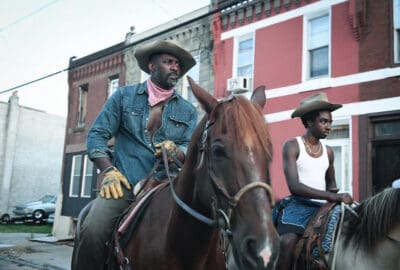 Concrete Cowboy
Genre: Drama, Western, Father & Son, Coming of Age
If you liked…Judas and the Black Messiah, Boogie, Last Black Man in San Fran…but really this film is like no other, which is why it's a must-watch.
When fifteen year-old Cole (Caleb McLaughlin) is expelled from school in Detroit, he is sent to North Philadelphia to live with Harp (Idris Elba), his estranged father. Harp finds solace in rehabilitating horses for inner city cowboys at the Fletcher Street Stables, a real-life black urban horsemanship community that has provided a safe haven for the neighbourhood residents for more than 100 years. Torn between his growing respect for his father's community and his reemerging friendship with troubled cousin Smush (Jharrel Jerome), Cole begins to reprioritize his life as the stables themselves are threatened by encroaching gentrification.
Inspired by the novel "Ghetto Cowboy" by G. Neri, Concrete Cowboy is a moving father-son drama about a teen caught between a life of crime and his estranged father's vibrant urban-cowboy subculture. Watch the trailer and you'll understand why it was an official selection for TIFF 2020. April 2nd.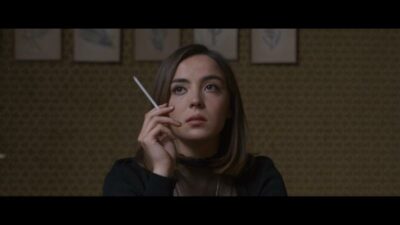 Madame Claude
Genre: Drama, Film
If you liked…The Deuce, Breathless, Amélie, Mad Men
In 1960s Paris, Madame Claude's influence extends beyond the world of sex work — until an affluent young woman threatens to change everything. Watch the trailer. April 2.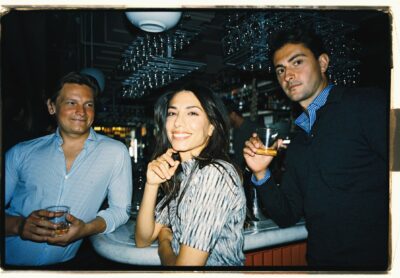 Snabba Cash
Genre: Crime Series
If you like…Collateral, Halt and Catch Fire, How To Get Away With Murder, Jessica Jones
The Swedish language reboot sets in Stockholm ten years after the events depicted in the film trilogy. In the centre of the story is Leya, a young single mom trying to make it within the startup- scene. It is a buzzing environment where the craving for status and money is stronger than ever and Leya is determined to make it, no matter what. The entrepreneurial jet set as well as the criminal world is more brutal, chaotic and ruthless than ever. When these two worlds collide, loyalty, friendships and business partners will all be tested in the never-ending quest for easy money. This looks so good. April 7.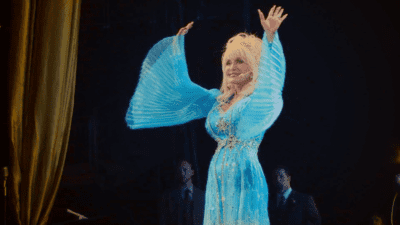 Dolly Parton: A MusiCares Tribute
Genre: Music Documentary
If you like…What Happened: Miss Simone?, Homecoming, Miss Americana
An incomparable tribute to the life and music of living legend Dolly Parton. What else do you need to know? Watch the trailer. April 7.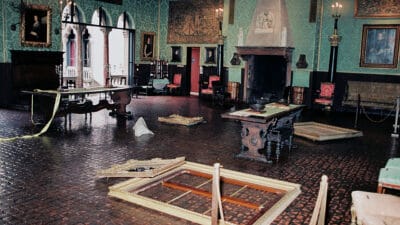 This is a Robbery: The World's Biggest Art Heist
Genre: Documentary Series, Mystery
If you like…Thomas Crown Affair, Antiques Roadshow, Money Heist
It was the biggest art heist in history: Over St. Patrick's Day weekend in 1990, legendary works by Rembrandt, Vermeer and others worth over half a billion dollars today were stolen from the Isabella Stewart Gardner Museum in Boston. This four-part documentary series from director Colin Barnicle covers the leads, dead ends, lucky breaks and speculations that characterized the investigation of this still unsolved mystery. Shocking and fascinating, watch the trailer. April 7.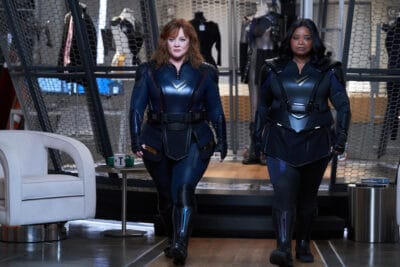 Thunder Force
Genre: Film, Action, Comedy
If you liked…Spy, The Heat
In a world where supervillains are commonplace, two estranged childhood best friends reunite after one devises a treatment that gives them powers to protect their city. Starring Melissa McCarthy and Octavia Spencer, this surefire hit comes to Netflix on April 9. Watch the trailer.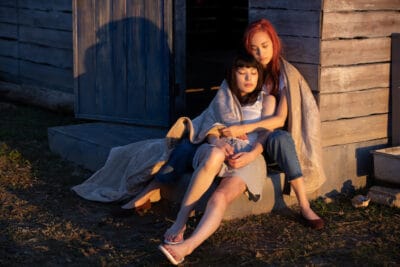 Ride or Die
Genre: Romance, Drama
If you liked… Disobedience, Ammonite, A Secret Love, Heavenly Creatures
Born and raised in a wealthy family, Rei (Kiko Mizuhara) has lived a life without need. One day, she hears from Nanae (Honami Sato), who she had feelings for in high school, and the two women are reunited for the first time in ten years. However, Rei's happiness is short-lived as she is shocked to see that Nanae is covered in bruises suffered from domestic violence at the hands of her husband. When Nanae tells her friend that she feels cornered and fears for her life, Rei tells her: "In that case, your husband should disappear." Hearing this, Nanae mutters: "If so, could you kill him?" After Nanae makes Rei kill her husband for love, the tale of their aimless escape begins…Watch the incredibly moving trailer. April 15.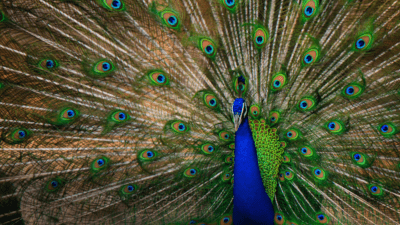 Life in Colour with David Attenborough
Genre: Documentary
If you liked…Planet Earth, Blue Planet
Premiering this Earth Day, in a stunning new three-part series, David Attenborough travels the world from the rainforests of Costa Rica to the snowy Scottish Highlands to reveal the extraordinary and never-before-seen ways animals use colour. Using revolutionary camera technology created specifically for this series, viewers will experience how colours invisible to the human eye play a vital role in animal interactions. From the seemingly magical ultraviolet signals on a butterfly's wings to the surprising yet crucial purpose behind a Bengal tiger's stripes, a hidden world of colour is waiting to be discovered. The trailer is stunning. April 22nd.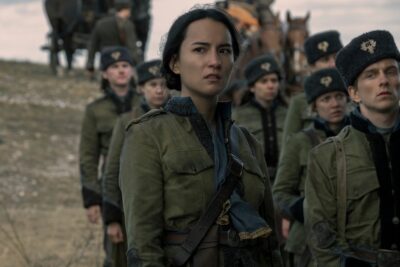 Shadow and Bone
Genre: Fantasy, Adventure, Drama
If you liked….The Witcher, Hunger Games, Harry Potter, Hanna
Based on Leigh Bardugo's worldwide bestselling Grishaverse novels, Shadow and Bone finds us in a war-torn world where lowly soldier and orphan Alina Starkov (Jessie Mei Li) has just unleashed an extraordinary power that could be the key to setting her country free. With the monstrous threat of the Shadow Fold looming, Alina is torn from everything she knows to train as part of an elite army of magical soldiers known as Grisha. But as she struggles to hone her power, she finds that allies and enemies can be one and the same and that nothing in this lavish world is what it seems. There are dangerous forces at play, including a crew of charismatic criminals, and it will take more than magic to survive. Shadow and Bone releases on World Book Day, get reading and prepare for an epic adventure! Watch the trailer. April 23.