Here are the titles arriving to Netflix next month that we're most excited about.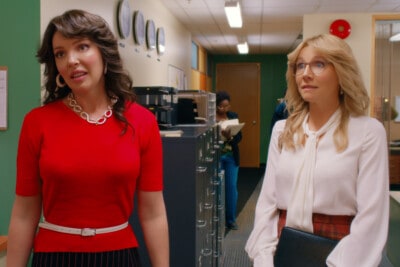 Firefly Lane
Genre: Friendship, Coming-of-Age Story, Drama
If you liked….Almost Famous, Thelma and Louise, Bombshell, Ghost World
Based on the New York Times Bestselling book, Firefly Lane is the sweeping story of two inseparable best friends and their enduring, complicated bond, spanning four tumultuous decades.
Why you should watch: Miss your friends? Us too. This will feel like a reunion (of sorts). It's a celebration of female friendships, their endurance and power, and how these important relationships support us through dozens of life chapters, decade after decade. Katherine Heigl is amazing in this, as is the entire cast. Feb 3.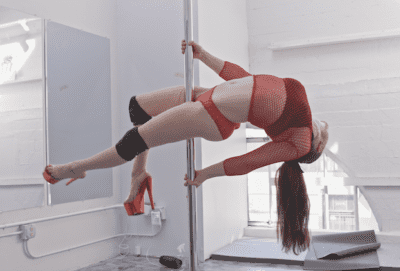 Strip Down, Rise Up
Genre: Documentary, Female Empowerment
If you liked…What Happened, Miss Simone?, Miss Representation, 13th, Homecoming: A Film By Beyonce
From the Academy Award–nominated director Michèle Ohayon comes STRIP DOWN, RISE UP, an intimate film about a diverse and vibrant group of women who heal their trauma and body image issues through sensual movement and the art of pole dancing.
Why you should watch: Recovery looks different for everyone. The more stories we learn about, the more we understand how trauma affects us, and how we can release it from our minds—and our bodies. Dancing docs are always mesmerizing to watch. Feb 5.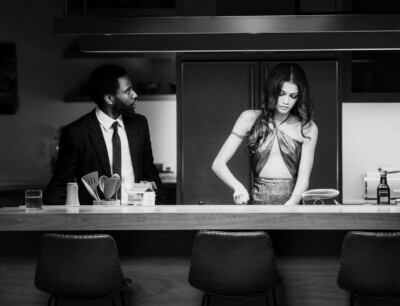 Malcolm & Marie
Genre: Steamy Romance, Drama, Art Film
If you liked….If Beale Street Could Talk, Marriage Story, A Single Man (But this is a romance like nothing else. Those who appreciate art-driven films that take creative risks will be in awe.)
Sam Levinson teams up with Zendaya and John David Washington for an achingly romantic drama in which a filmmaker (Washington) and his girlfriend (Zendaya) return home following a celebratory movie premiere as he awaits what's sure to be imminent critical and financial success. The evening suddenly takes a turn as revelations about their relationships begin to surface, testing the strength of their love.
Why you should watch: Intoxicating, emotionally charged, exquisite art direction, and it's always refreshing to see a romance story that stars a non-white couple. Feb 5.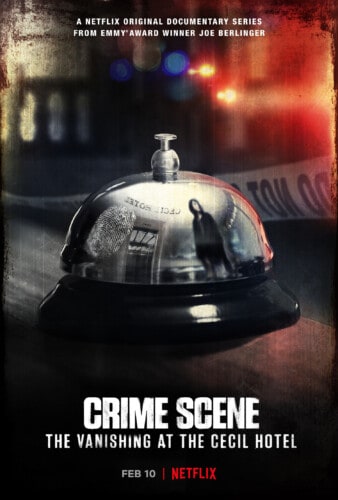 Crime Scene: The Vanishing At The Cecil Hotel
Genre: True Crime, Documentary
If you liked…Conversations with a Killer: The Ted Bundy Tapes (same director!), Abducted In Plain Sight, The Disappearance of Madeleine McCain, Making a Murderer
For nearly a century the Cecil Hotel in Downtown Los Angeles has been linked to some of the city's most notorious activity, from untimely deaths to housing serial killers. In 2013 college student Elisa Lam was staying at the Cecil when she vanished, igniting a media frenzy and mobilizing a global community of internet sleuths eager to solve the case. Lam's disappearance, the latest chapter in the hotel's complex history, offers a chilling and captivating lens into one of LA's most nefarious settings.
Why you should watch: Gripping, fascinating….after you're done watching, you'll immediately do a deep-dive search, scanning old articles. This will be followed by a frantic group text to compare notes. Feb 10.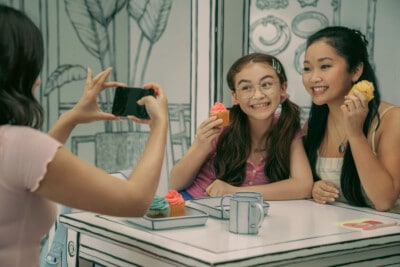 To All The Boys: Always and Forever
Genre: Coming-of-Age Story, Teen Romance
If you like….The Babysitters Club, Five Feet Apart, The Kissing Booth, 10 Things I Hate About You
As Lara Jean Covey prepares for the end of high school and the start of adulthood, a pair of life-changing trips lead her to reimagine what life with her family, friends, and Peter will look like after graduation.
Why you should watch: Get out of your head and dive into a feel-good and adorable heartwarming story! Sweet escapism at its finest, that is also smartly written. Feb 12.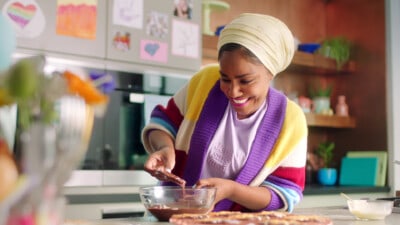 Nadiya Bakes
Genre: Cooking, Reality TV
If you like…The Great British Bake Off, Crazy & Delicious….beautiful and yummy escapism
Delightful cakes and heavenly breads pop from the oven as Nadiya Hussain returns to baking, her happy place, and spotlights creative kindred spirits.
Why you should watch: Nadiya has the most soothing voice and mannerisms. This is happy and calming TV that will inspire some pleasurable wintertime baking sessions. Feb 12.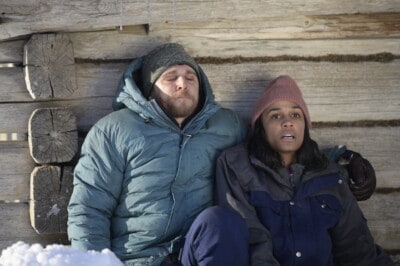 Red Dot
Genre: Thriller, Suspense, Scandi Drama
If you like…The Bridge, The Valhalla Murders, or are a big fan of the The Bourne Identity films
Red Dot is a Swedish action thriller set in the Swedish mountains and follows David and Nadja, a couple in their late twenties, who've been struggling with their marriage. When Nadja becomes pregnant they make an attempt to rekindle their relationship and decide to travel to the magnificent expanses in the north of Sweden for a ski hike. But after what started as a quarrel with two local hunters, their romantic trip slowly turns into a nightmare.
Why you should watch: An absolutely thrilling adventure that will make your problems seem suddenly extremely manageable. Feb 13.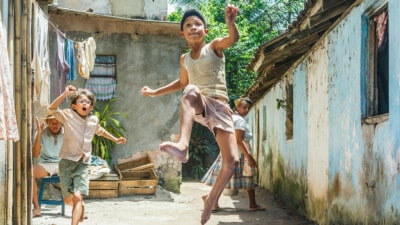 Pele
Genre: Sports Documentary
If you like…The Last Dance, The Two Escobars, Hoop Dreams.
This documentary feature tells the story of iconic footballer Pelé, his quest for perfection and the mythical status he attained. The story looks back at the extraordinary 12-year period in which Pelé, the only man to win three World Cup titles, went from young superstar in 1958 to national hero in 1970; a radical yet turbulent era in Brazil's history.
Why you should watch: Exhilarating, emotionally stirring, educational….this stunning doc that will have you reexamining sports celebrities with a new perspective. Feb 23.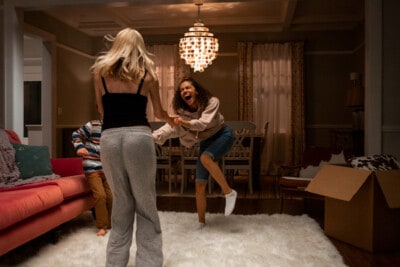 Ginny and Georgia
Genre: Comedy, Drama, Coming-of-Age Story
If you like…Ladybird, Diary of a Teenage Girl, Firefly Lane (SEE ABOVE!),
Angsty and awkward fifteen year old Ginny Miller (Antonia Gentry) often feels she doesn't measure up to her thirty year old mother, the irresistible and dynamic Georgia Miller (Brianne Howey). Growing up on the move, Georgia desperately wants to put down roots in picturesque New England and give her family something they've never had… a normal life. But it's not all carpool and Kombucha as Georgia's past follows them to threaten her and her family's fresh start.
Why you should watch: What do you remember from being 15 years old? This feel-good film, with interesting and complex young characters, will have you rewinding through your own life—giggling at old memories. Don't be surprised if you're inspired to pen a letter to your younger self. Feb 24.
For a full lineup of programming, head to the Netflix site now.