Earlier this week we were invited to the SUITS Lobby Lounge at the Trump Tower for the launch of their new Amber Liquor program, as well as Chef David Chow's fondue menu. The new drink menu focuses more on premium ambers like cognac, whiskey, and scotch, so like any self-respecting writer, I spent the morning leading up to this event researching…by watching Mad Men reruns. I mean, who knows liquors better than those darlings over at Sterling Cooper Draper Pryce?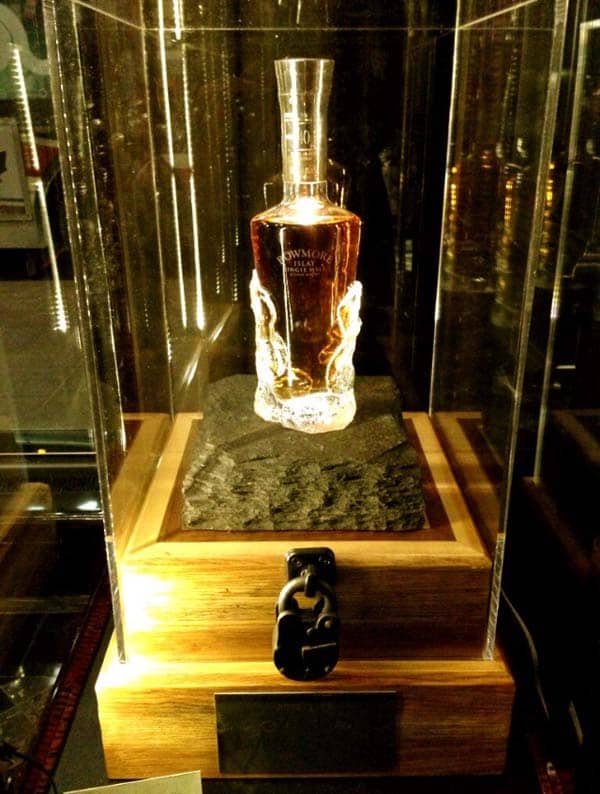 The evening started off with the amazing new chocolate menu: a Valrhona fondue plate that was to die for. I opted for the Guanaja Dark Chocolate fondue, which at 70 percent was rich and sweet while never becoming too bitter. The chocolate also served as display art, shaped into stilettos and champagne bottles. (I'm sorry, but that's adorable.) The bar was serving whiskey sours, and smaller pour stations served various ambers; we paired glasses of Hennessy XO with our chocolate plates.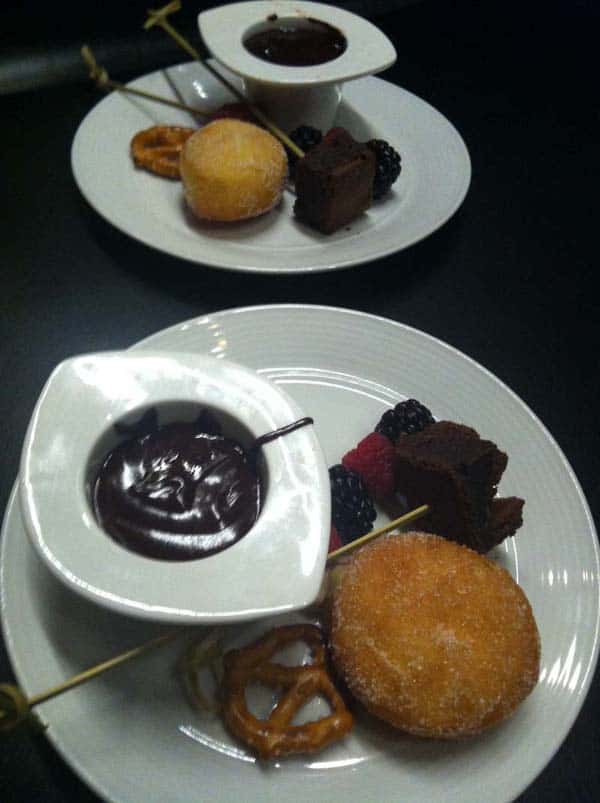 The event also included a Bowmore scotch tasting and the unveiling of a 40-year aged Bowmore scotch bottle valued at $33,000. While not exactly your weekend-on-a-budget choice, this single malt scotch whiskey is expertly crafted, and is the only one of its kind in Canada. As a lovely Scottish man educated us about the nuances of scotch, he led us through a tasting that was just as enlightening as it was delicious. Bowmore malts its own barley, and the rich smoke and peat flavors are something to be savoured.
Although I am a red wine kind of girl at heart, I thoroughly enjoy this quality of amber liquor—especially in such an upscale setting. If you are looking for an introduction to the world of cognac, bourbon, tequila, or scotch and whiskey, this is an excellent venue to begin your education. I could easily see myself heading to SUITS with Peggy Olsen, discussing an upcoming ad campaign over a glass of Bowmore 25. And a chocolate fondue plate. Obviously.