The Pia Bouman School for Ballet and Creative Movement has called Parkdale home for the last forty years. Now, the not-for-profit dance school is in danger of being pushed out of the neighbourhood due to encroaching development and rising property taxes. As they head into their thirty-third production of The Nutcracker, founder Pia Bouman is searching for a solution, because for her, closing down is not an option.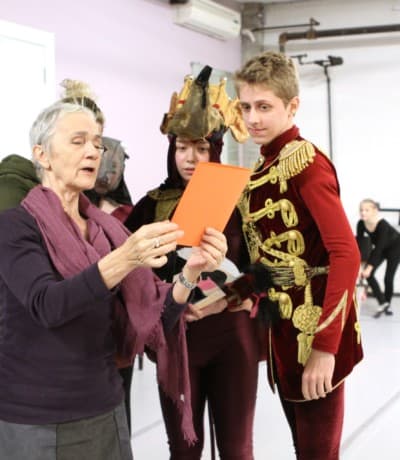 The school is very much the baby of Bouman, who opened up the doors in 1979, teaching dance and creative movement to very young children. In 1987, they received charitable status based on the mandate that every child who has the wish to dance should be given the opportunity to learn to dance, every child who has a wish to perform should be given the opportunity to perform, and every child who has a wish to create dance should be given the opportunity to create dance.
Bouman established a bursary fund to ensure that neighbourhood children, regardless of family income level, can have access to a high quality dance education. "Children can take up to eight hours of class per week, or the young child of a single mom can have access to an early dance/movement class," says Bouman. "The bursary is not given on physical merit, it is given on need."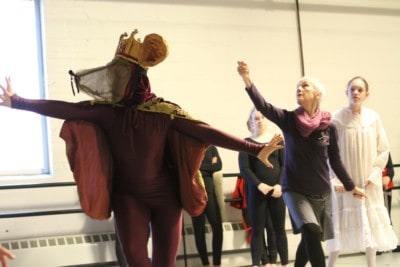 Many of those students who received bursaries have gone on to dance lead roles in the school's annual production of The Nutcracker and moved on to professional dance careers. Additionally, the school has nurtured the surrounding artistic community, providing studio space for artists, rehearsal space for theatre groups, and practice space for other small dance companies. Now, with the building at 6 Noble being slated for demolition as soon as next August, these artists will have to look elsewhere. "All those artists are going to be homeless in terms of where do we go now?" says Bouman. "There is an unbelievable shortage of space like where we offered. Our school is a cultural hub."
The dance school has provided an economic boost to the surrounding area, bolstering the business of the neighbouring coffee shops, restaurants and stores. Ironically, the strengthened local economy is inadvertently pushing out the very organization that helped it prosper. While the initial drawings for the development included space for the dance school, the final plans made no such allowance. We asked Bouman if they will shut down.
"At this point, the answer is an unequivocal no," she replied. "There's too much at stake. We will go to short-term rental unless something comes up. There are three possible scenarios. Shutting down, which is not an option for me. Two is to shrink the school, forget about our unfortunate artists and find a space that is okay. Third is to cultivate a relationship with other dance and theatre companies in need of space and band together to secure long-term space.
"My ultimate feeling is to appeal to the big philanthropists who have their names up at the National Ballet, at the Opera, at Koerner Hall, to explain that if we don't nurture these grassroots organizations, you're losing your audience. I have to try to make a conversation possible with these individuals and groups and make them realize what's going on. To [ask them to] please consider a massive underpinning of a cultural group that educates children and supports the arts. Grassroots is so important."
Until then, the show must go on.
Can you help? Contribute to the school's GoFundMe here. You can buy tickets to the school's thirty-third annual performance of The Nutcracker here.