The title of this latest series from the Tiff Bell Lightbox—With Blood on His Hands—hints at as much, but it bears repeating: Nicolas Winding Refn's films are not for the feint of heart. The Danish provocateur, and fave collaborator of Ryan Gosling's ("Hey Girl, I may work frequently with a provocateur, but you'll always be #1 in my provocaCOEUR") (you're welcome) has racked up a prolific and electric resumé since bursting onto the scene with the cult hit Pusher in 1996. And throughout, his films have continued to provoke, seduce, and thrill. Now, from October 23rd to Nov. 5th, TIFF is celebrating his stylish and violent catalogue with a retrospective of his work.  
The series will feature nine of Refn's films, including his Pusher trilogy; Tom Hardy's beefed-up star turn in the art-house hit Bronson; last year's Cannes-scandalizing Only God Forgives starring Ryan Gosling; and the film for which he's best known: the sexy 2011 hit Drive, starring Gosling, Christina Hendricks, a killer soundtrack, and some fantastic pink flamingo-type font.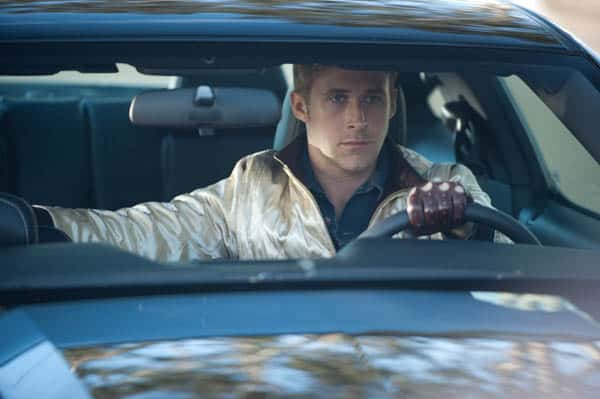 In a fun win for technology, Refn himself will be Skype-ing in live to introduce the Pusher screening. He will also be providing exclusive introductions to his sophomore hit Bleeder, as well ashis Carte Blanche selection, Fleshpot on 42ndStreet (whose pulpy poster features some serious between-the-legs crotch-gazing, certainly heralding it as the "trashy masterpiece" for which it has apparently become known). 
And I mean, how you can you not be intrigued by the wild synopsis of Valhella Rising: "In this heavy-metal Viking epic, a mute, one-eyed warrior accompanies a group of crusaders across the sea to the Promised Land — or is it Hell?" You had me at heavy-metal Viking epic.
ReF(U)N Facts (according to Wikipedia)
Refn earned an enfant terrible rep at an early age when he was expelled from the American Academy of Dramatic Arts for throwing a table into a wall (strong, though!)
Unlike most films, Refn's are shot in chronological order: "It's like a painting—you paint the movie as you go along, and I like the uncertainty of not knowing exactly how it's going to turn out."
His color-blindness has come to characterize his filmmaking style: "I can't see mid-colors. That's why all my films are very contrasted, if it were anything else I couldn't see it."
His nickname is Jang
He's expressed interest in directing a Wonder Woman feature, starring Christina Hendricks (Jang, how can we make this happen!?!?!??)
More information and showtimes available here