Summer is fully upon us now, and whether that means hitting the beach, a park bench or a cottage up north, you're going to want to bring a book (or three).
Toronto Public Library has introduced an app, Libby, that lets you access TPL's thousands of ebooks and audiobooks. You can borrow them instantly, for free, using just the device in your hand. I tried it this morning and I give this app a 10/10.
It's super easy to set up – just enter in your library card and pin. It's organized, pretty to look at and easy to navigate. You can search, read or listen to samples, and arrange your own 'library.' In no time I had located a bounty of true crime tomes (guilty!), downloaded a few, and started reading immediately – right on the Libby app.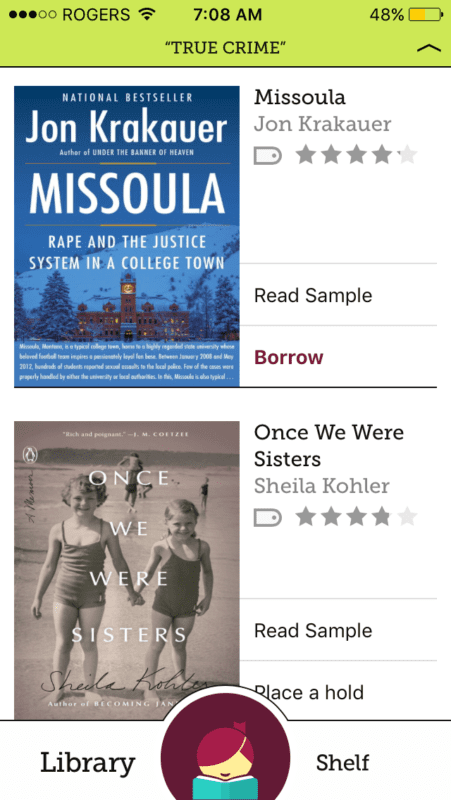 This is all free, people. Take advantage of the library this summer – without even having to leave the beach!
Download it here.