Mary Wood is a baker and snack-maker born and raised in Toronto. She most recently worked for Jamie Kennedy as a Pastry Chef. A decision to take a year off from the restaurant world quickly turned into restlessness, and a new project was born: The Midnight Snack Co., a small catering company that serves 'night food for night people'. The Midnight Snack Co. recently won Food Network's Donut Showdown.
When she's not baking, Mary is likely singing or petting her two cats.
SDTC: What spaces in Toronto do you find inspiring?
MW: The railroad tracks and empty churches. Toronto, oh Toronto I adore you, but my dream is to move to Prince Edward County and cater weddings on weekends, and then hang out with my chickens and write music during the week.
What aisle do you spend the most time in at the grocery store?
When I find myself in a grocery store I am likely searching for a perfectly ripe avocado in the vegetable section, or wandering aimlessly down the aisles searching for Mary's Gluten Free Crackers.
Which virtue do you try to cultivate within yourself?
Patience. This is the virtue that I admire most in those I love. Over the past year I was encouraged by someone I love to take some time off and breathe and slow down, and over the year I have recognized restlessness within myself. I am rarely at peace with stillness, but it is often only in stillness and reflection that clarity finds you. In Toronto we constantly evolve, and adapt, everything moving in a forward motion of change. I am learning through patience that instead of competing with this fluidity, and flux – I wish to exist within it and move at my own pace.
The receipts in your wallet would indicate what?
I only have enough money these days to buy the necessities: Chocolate, local honey, and wine.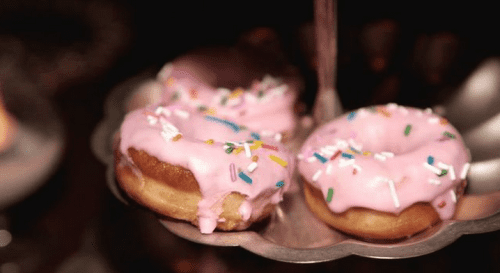 If you could reinvent your career and be something totally different, what would that be?
I would sing. I still do, usually once a month I have a gig and its my joy. I am currently working on my first solo EP, and have been performing with LCON as well this year, we just got back from a little tour. If I could figure out how to wake up and sing and be able to make a living without having to sell my soul I would, I'm still working on it. Does anyone want to cast me in a cooking show where I get to perform while I bake? Any takers?
When you dream about travel, what place in the world comes to mind?
The world is so beautiful isn't it? Recently I've been dreaming of space a lot though, about other worlds.
What makes you happy?
Other than snacking and singing? The two C's. Cats and Chips – in that order. I have a really fancy cat named Lady Gray who I adore, and her brother Whitey. They are the apples of my eye. Salsa and chips is a close second.
What makes you cringe?
Cake pops. Nickelback. Narcissism.
What quality do you loathe most in others?
Apathy. We come across so many strangers in a day, a little empathy goes a long way.
What, in your opinion, is overrated?
Pyjamas. Shampoo.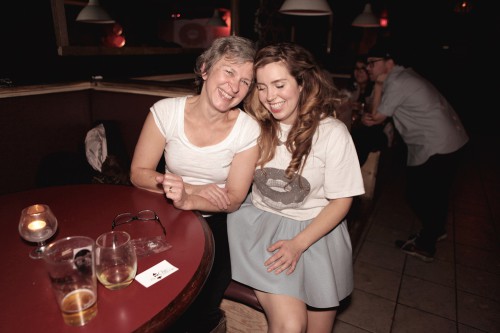 How do you feel about life at this moment?
That's a big question, do you have another 15 minutes? Life at this moment feels like so many things. There is love, and there is expression and that is all I can ask for at any moment of life.
What quality do you value most in a lover?
Can I wrap my partner up and make him a quality? Because that's what I would value most, all of him. The ability to roll with the punches and stay on the sunny side of the street is something that makes coexisting with someone pretty lovely.
What is your favourite thing to do on a Saturday?
Oh Saturdays… I remember the days when Saturday meant something, now all of my days are jumbled up. In the food industry sometimes we get a weekday off, but now that I don't work for anyone I don't really have regular weeks. These days Tuesdays are Saturdays for the most part. My favourite thing to do is wake up with cats on my face purring, cuddle with my dude, have a few cups of tea, waste the day away talking about what to do… make dinner at home for the two of us or some friends, drink too many bottles of wine and end up playing board games into the wee hours of the morning.
What is your comfort food?
Pho. Anything Kevin cooks for me.
What word or phrase should we all use more?
Cat puns.