Barb Stegemann has faced plenty of opposition throughout her life. From her impoverished upbringing in Nova Scotia, to her struggle as a single mom, it would have been easy for her to simply accept the status quo. But "good enough" was never Barb's M.O.
After the Taliban put an axe through her best friend's head during his tour in Afghanistan, she sought to continue his mission for peace. Perfume War is a documentary that charts Barb's journey of helping support farmers in Afghanistan to grow rose and orange blossom oils to turn into perfume for the western market – paying them twice the income over illegal poppy used for the world's heroin.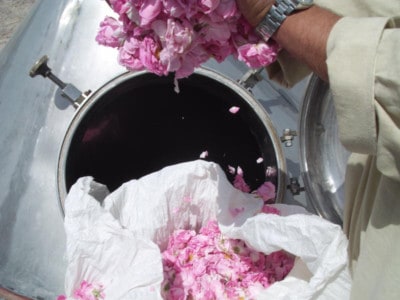 Initially rejected by banks, she funded the operation on her credit card. She ended up building an empire – The 7 Virtues Beauty Inc. – that stretches across Canada and the US. 7 Virtues is built on the precepts outlined in her book, The Seven Virtues Of A Philosopher Queen, and presents a new model of consumerism with a conscience, where women can flex their buying power to affect change and reverse issues of war and poverty.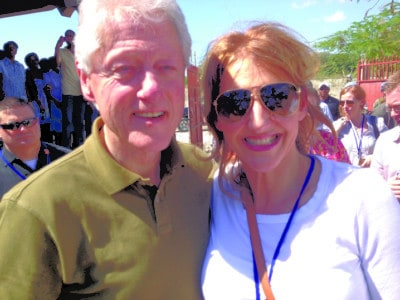 We caught up with Barb this week.
SDTC: What was the biggest challenge you overcame in building 7 Virtues?
BS: If you want to be a trailblazer, if you want to change the world, it means people are not going to get it, at first. There are going to be people that make fun of you, or challenge you in ways that are very judge-y.
On top of that, the banks wouldn't give me a loan. You have people judging and misunderstanding it, and people aren't willing to back it, even though I had a perfect credit rating. I had to go on Dragon's Den. I had no other choice. And that was hugely important because people started getting it. That was a turning point.
I think lost ideas are some of the saddest things on earth. So many people have great ideas that can make this world a better place, and then somebody ridicules it, or they can't get the funding. You really have to be obsessed with the idea and know that it's true and that it will all come together. And it always will, if it's the right thing to do.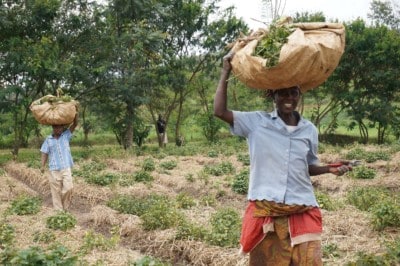 What propelled you forward?
After WWII, the world said "never again" to genocide, and here we have thirty-three countries facing some level of genocide! I thought, this is ridiculous. This is a cycle I'm not going to tolerate. Then I thought, wait a second, my sisters and I – we own the voting power.
Entire governments can rise and fall with our collective vote. We own the buying power – by 2020, women have ⅔ of the world's buying power. I thought, I'll write this book for women, with that stoic wisdom of Churchill and Marcus Aurelius, and give women that language so we can take on roles of leadership – whether it's social enterprise or business or government.
My mission is not only attract other essential oil buyers to support our farmers, but also to invite women and men to follow that wisdom and take them to their service leadership in whatever that looks like.
What quote is resonating with you right now?
"When you wake up in the morning, be prepared to meet the angry, the lost, the jealous, the jaded. Now lead." ~Marcus Aurelius
If you want to be in this world, leading whatever you're involved in – the angry, the jaded, the lost – don't give it an interview. Don't breathe life into it. Be prepared. Don't let it detract from your gifts on this earth.
What do you wish you had known at the beginning of this journey?
I'm not from the beauty industry, so I didn't know anything about it. I'm from a journalist background. I wish I'd had more experience in the packaging/branding world.
I'm grateful to be joining the Sephora Accelerate program in San Francisco in two weeks. Less than 4% of CEOs of major beauty companies are women, so they chose ten of us from social enterprise to be flown in from around the world for mentorship. They're going to help me with brand packaging. I'm so excited for that structure, because I want it to be excellent. Not perfect, just excellent.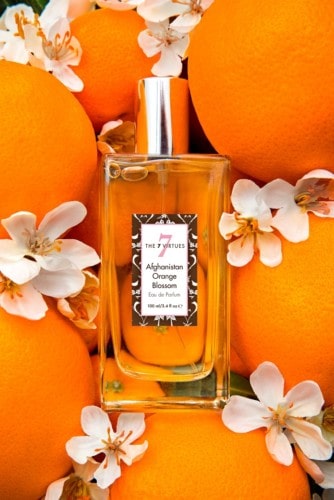 What else do you have planned in 2017?
We started book clubs. I do a lot of talks, but talks are a one-way conversation and I missed that gathering. Women across the country – we give them some free books and special products we're developing to get their input.
What's interesting is, from Newfoundland to Ontario, something happens at every book club. Whether a woman announces she's going to run for office or shares she has no friends and is now going to start meeting to discuss books every month. We had a woman share that she was getting no child support for her children; there were enough divorces in the room that we gave her good counsel, now she's getting the support she needs to be a good role model for her children. These are tough things – a lot of people are isolated and don't know who to talk to. Now they have a place.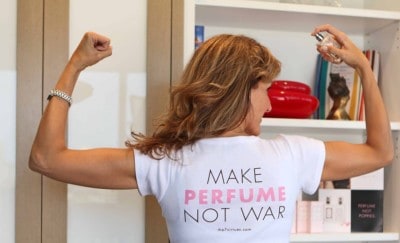 What should we be paying more attention to?
People need to stop participating in the anger porn that's going on. I read a great book recently: The Subtle Art of Not Giving a Fuck. One of the terms he used was anger porn. What happens is, you have leaders that put out a message that's filled with hate and anger. It's provocative. They want you to react. So the media put it out. Then the other side reacts. Then there is a flurry on social media and people get worked up.
We get caught up in that and we get distracted. We need to stop participating in anger porn. We need to stop reacting and get centered. That helps us focus on what we need to do. We can't if we're filled with anger and fear.
That's what's important for me with this documentary; it helps get people back to their life. People watch it and think, I may not have the resources, I may have some barriers, but I can do something wonderful on this earth. I can find a way if I just put one foot in front of the other. I think it's a calming force in a very cluttered world.
How can we expedite finding our own purpose?
A return to the virtues: wonder, moderation, truth, courage, justice and wisdom. It starts with wonder. Instead of judging yourself, or judging the world around you, if you're really present, then everything you need will appear. But when we're worried about our hair, our shoes, what people will think, if they'll like our ideas, we become so distracted that we can't really listen to what is happening in front of us.
That daily practice of being present in the moment, knowing all you have is today. If you're present in this day and treat it like it is the most special day on earth, then you're going to have conversations with people that you might not have had before. You're going to recognize opportunities.
Perfume War opens in Toronto on April 14th.