The new dark comedy Ghost BFF follows two inseparable, once-BFFs, Amy and Tara. Following a period of depression in her twenties, Tara has taken her own life, leaving behind her grieving and anxiety-ridden best friend. Fast forward three years, Amy seemingly has her life together again. Then, on the three-year anniversary of Tara's death, Amy's world is completely thrown off its axis when her now "ghost BFF" returns from the dead.
We chatted Katie Nolan (producer and co-writer) and Vanessa Matsui (creator, co-writer, director and star) about putting the series together.
SDTC: Was it tricky to write about suicide with a degree of tongue-in-cheek comedy?
KN: It was certainly tricky at times, yes, and there were moments where we worried we had gone too far/hadn't gone far enough. We did have an amazing team of mental health professionals from the Centre For Mindfulness Studies helping us navigate the topic and how we presented it. They would read scripts and tell us pretty honestly what they thought, and if what we were writing was appropriate; that was incredibly helpful. At the core, it was really important for us to write Ghost BFF from a relatable POV that invited our audience to feel comfortable to open up about their personal experiences. Humour can be incredibly healing, and that was the main thing we tried to focus on.
VM: Short answer: Yes. It was tricky. I'm super sensitive about being respectful towards people and their experiences with depression and wanted to create something that would be impactful and truthful. So a huge amount of research and personal soul searching went into writing this script. But, as Katie touched on, humour is very powerful and can be cathartic. I learned through my last project, Crankytown, that an effective way to talk about taboo topics is through comedy. I knew I didn't want to make something like 13 Reasons Why. I always wanted to make a comedy, albeit a dark one. Also, if I went too far, Katie was good at pulling me back.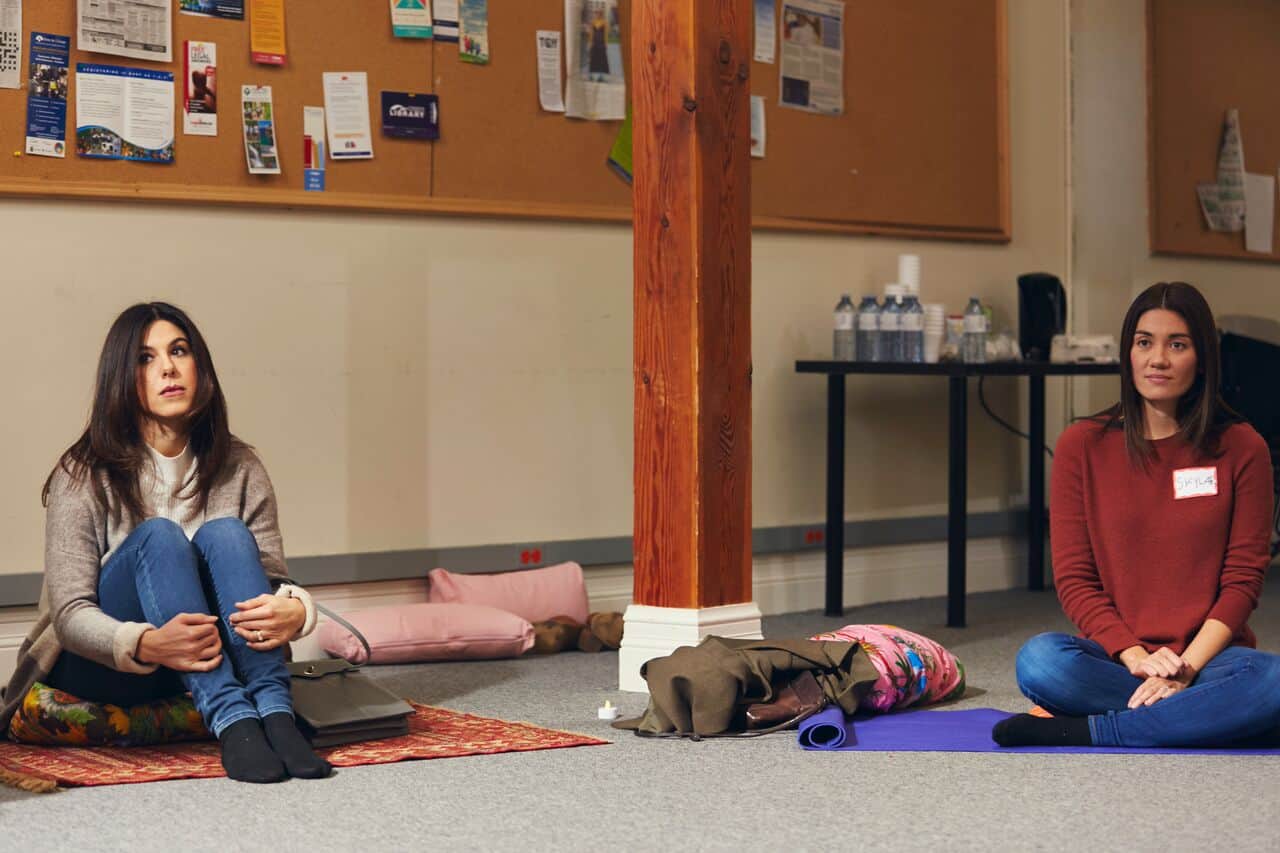 Which character was the most fun to write and develop? Did the script evolve a lot from your original idea, or had it been all carefully mapped out?
KN: Writing Tara was obviously super fun because, as a ghost who is only visible to Amy, she can say whatever she wants, whenever she wants. There is an amazing but sad freedom to her character–amazing because she has no boundaries, but sad because she's not alive anymore. She's missed her chance to live fully, and her last task is to remind Amy to not make the same mistakes. This is also the core theme of the show: live your fullest life every day, love yourself, because you only live once (Yolo?).
Mrs. And Mr. Emmerson (Mitchell's parents) were also super fun to write, and we completely lucked out with the actors who portrayed them, Jane Moffat and Rick Roberts. Both come from a comedic background and are so great at improvising—their characters embody an older generation whose perceptions of mental health are informed by a more stigmatized idea. We didn't realize how important these two characters were until we were shooting their scenes.
VM: Since I was really learning on the fly how to write episodically, the script mostly evolved from an original idea; however, I learned quickly that after that first vomit draft it's difficult to keep writing without beating it out. So we began to create more outlines as we moved forward. I've begun to write season two and I'm mapping the whole thing out.
I loved writing the Tara/Amy dynamic. I loved pushing Amy and making her life worse through Tara. So fun! Opposite of life where you try to fix things, in comedy you get to make them worse.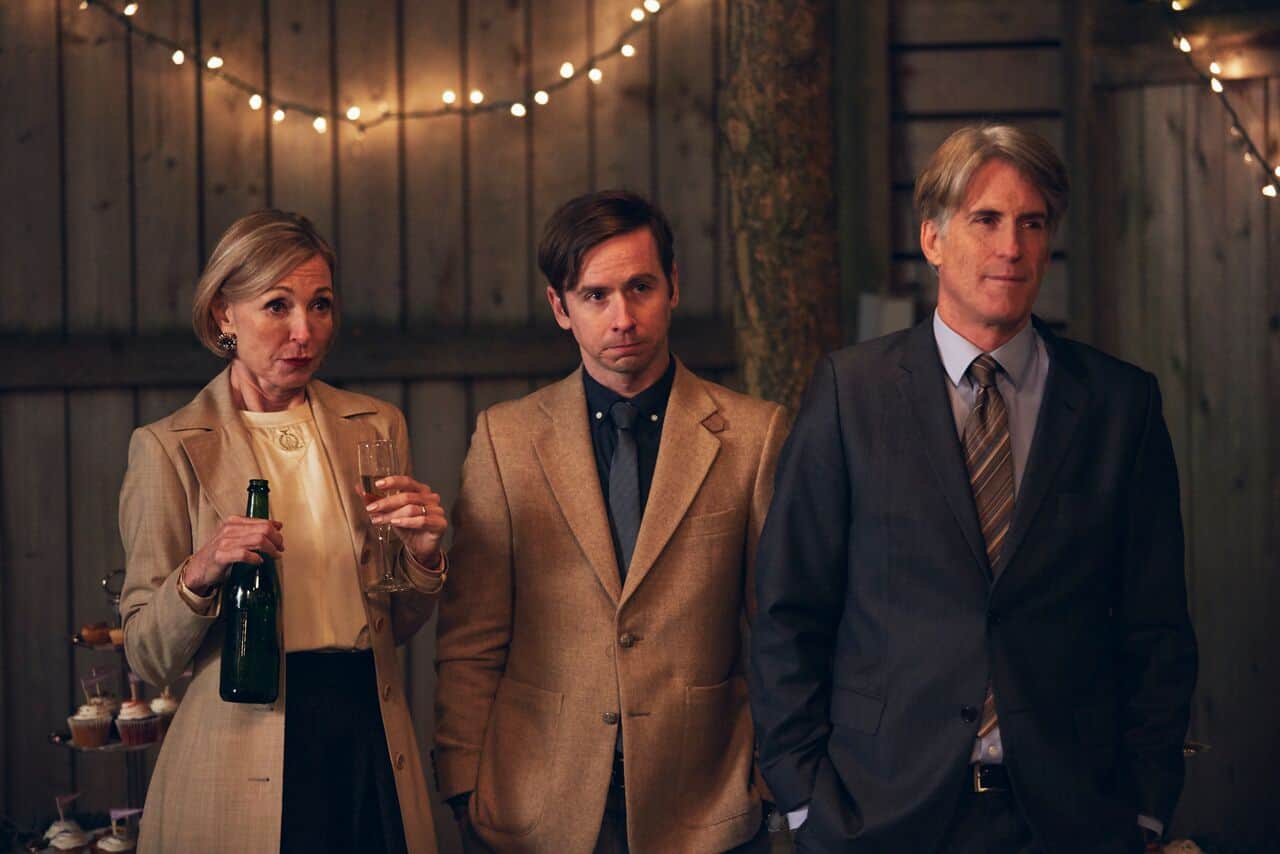 Looking back, is there anything you would change/do differently in putting this together?
KN: Honestly, no. It took a really long time to make the series happen, but with every "No" we got, it kind of just urged us to keep going. Everything turned out so well—we had the BEST crew imaginable, our shoot was super smooth, and over the past three years we've formed this lovely community of people who really care about the project. Hopefully season 2 will have a higher budget so we can do more, but we'll see!
VM: I'm extremely grateful to all our funders (shoutout to TELUS and OMDC, I love you!) but I would be lying if I didn't say I wish there was more budget! I always want to do one more take, one more draft of the script, one more edit of the final cut.
Have you had personal experiences with mental illness that have informed your choices in developing this script?
KN: Absolutely. I wrote the Mental Health PSAs, which accompany the fictional series, and I put a lot of my own personal experiences into those. I get super anxious sometimes, am very hard on myself, and also suffer from sudden and quite extreme dark moments, and it has taken me a long time to figure out how to navigate them and pull myself out of them—as well as explain to my partner what it feels like. Vanessa and I both learned a lot about each other during the creation of the series and were very careful with each other's emotions and experiences, so when we were discussing dialogue it was never, "Oh, I don't like that line, let's change it" it was more, "You wrote this line. Can we talk about it a little more?"
VM: Yes. The show is loosely inspired by my very close friend who almost died by suicide.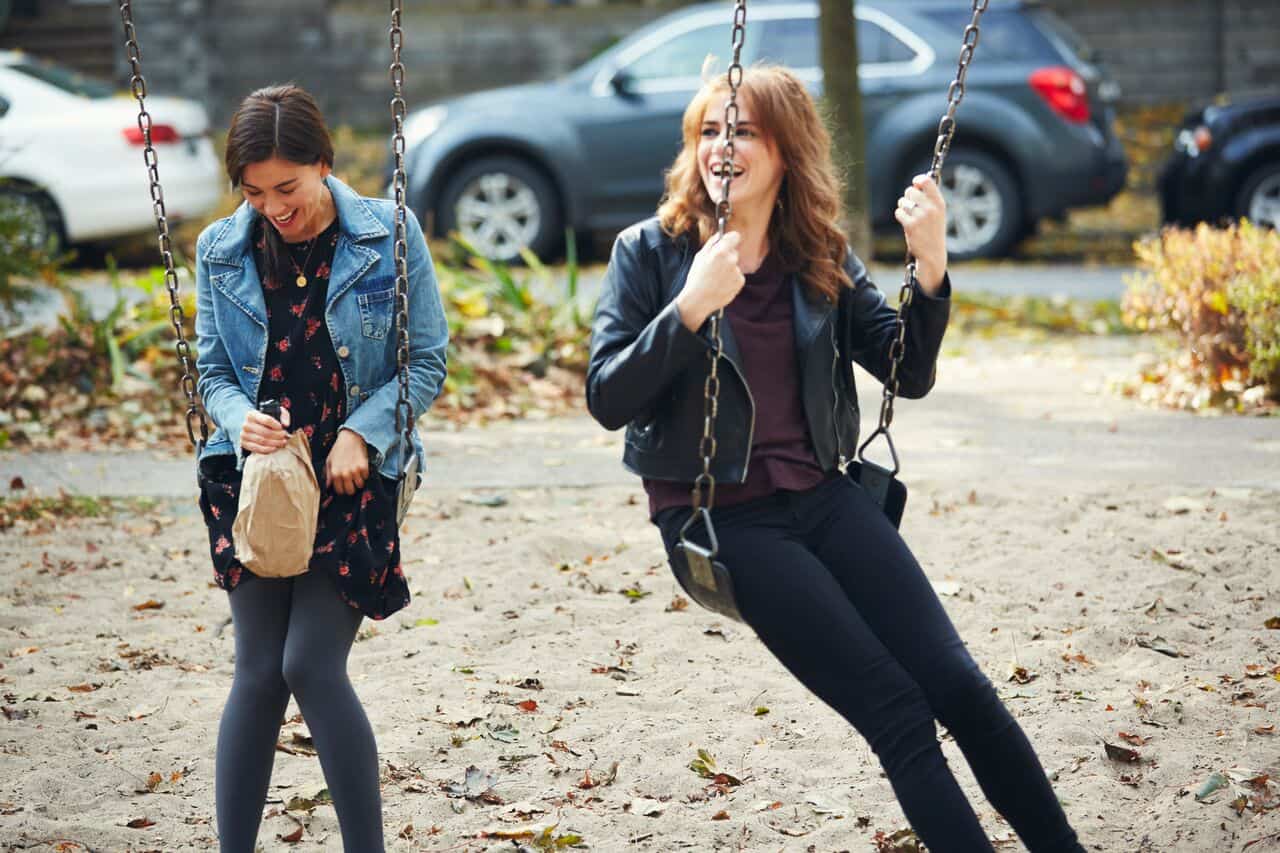 What do you hope viewers take away from this series?
KN: I hope people take away the fact that staying true to themselves is really important, and to never take a good friend for granted. As we get older, friendships have this way of changing or drifting, but if you have a handful of people that are always there for you, hold onto them and celebrate them.
VM: That is a beautiful answer, Katie. I have nothing to add to that except if you are suffering from depression, know that suicide is a permanent solution to a temporary problem. My friends who were at one time suicidal and survived it are doing so well now! Not just surviving but thriving. It gets better. A cliché but true.
What was the most fun part about writing this series?
KN: Honestly, I loved hanging out with Vanessa so much. She is so funny and weird and has the coolest imagination. We would always make lunch and write together and laugh a lot—it was so great. I think we will probably involve more writers for season 2, but I think the reason why season 1 is so special to me is because it was just the two of us (for so long!) pushing this thing uphill together. Oh, and then shooting it—that was the best. Having Cristina Rosato and Tiio Horn and Dan Beirne on set together made for a lot of fun times.
VM: Aw Katie, that is so sweet! I can't believe you think I'm weird! Generally speaking, writing is the worst. It's hard, it's lonely and it's embarrassing. BUT the most enjoyable part of writing was when I would have Katie writing with me or when I got to bounce ideas off of her or Brent Skagford, our story editor.
Ghost BFF launches on actress Elizabeth Banks' digital platform WhoHaha on March 1, 2018.