Leading up to the next edition of the Gladstone Flea on August 3rd, we'll be profiling some of the local vendors whose work will be featured at the market!
For Inked Lily, Susy Martins creates mixed-media pieces with botanical pigments, which she makes into cards, scarves, totes and more.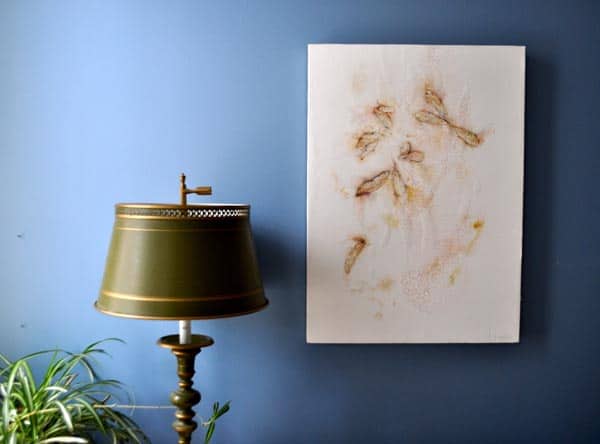 SDTC: How did you get started as a painter? 
Susy Martins: I've loved to make things since I was a kid.  I remember summers spent painting, crafting, sewing…..all accompanied by bowls full of cherries!  Creating has always been a part of my life in some way.
SDTC: What's your favourite piece you've ever made?
SM: My favourite thing I've ever made was a piece from my Dead Flowers Series.  I vividly remember the process in painting that particular one….it felt a little bit magical.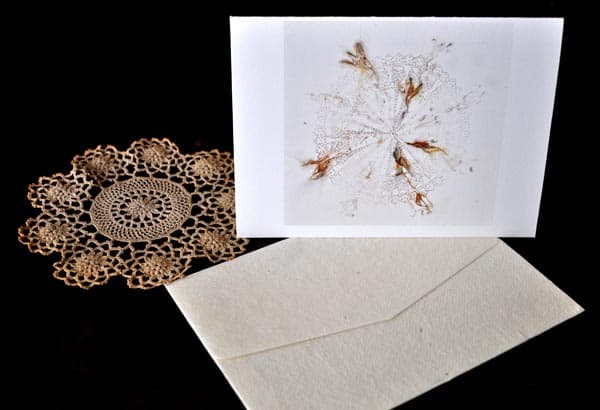 SDTC: What advice would you give to young artists?
SM: Hmmmm, i'm not sure i'm qualified to give anyone advice, but I would sincerely say to make what's in your heart….there's room for everyone's vision.
SDTC: What is one really memorable experience you've had in your career? 
SM: I once had an interior designer feature my work on her blog.  That was a really happy and humbling experience to see my work through someone else's eyes.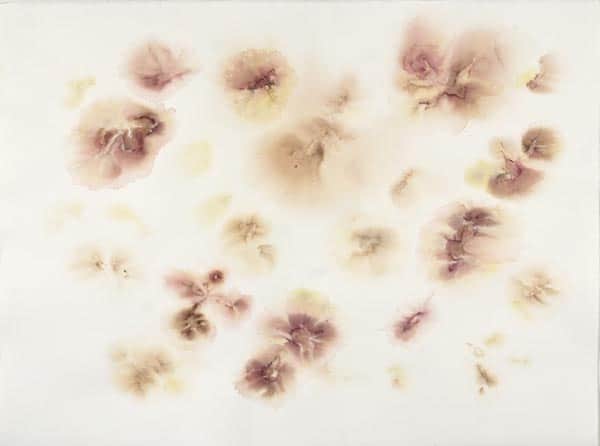 SDTC: Why should people come to the Flea?
SM: Toronto is filled with so many super duper talented people.  Come out to see such different and unique special finds 🙂
Find Inked Lily at the Gladstone Flea on Saturday, August 3rd from 10 am 'til 4 pm at 1214 Queen St. W.