After graduating York University with an Honours Bachelors of Arts in Communications and Sociology, Tiffany Ford started a public relations and marketing firm called Ford Publicity, which she has dismantled since co-founding DBTF Ventures. In 2014, she was elected in Toronto's Municipal elections as a Trustee with Toronto District School Board, representing York West.
Ford founded Beyond 'At Risk,' which aims to dismantle the harmful connotations associated with the term 'at risk.' She notes, "The widely used term 'at risk' has no consistent definition but is often used to describe a segment of the population that is racialized and living in marginalized neigbourhoods."
We caught up with Ford this week.
SDTC: Walk us through a typical day in your life.
TF: I wake up and automatically rush for coffee, then I scan the news on various websites. I tend to post various current news on different social media accounts related to my business, and I update constituents on my personal accounts. I check my work emails and then, on many occasions, I have a student expulsion or suspension hearing, which I chair on the panel. Some of the stories at these hearings are quite emotional and can be difficult, but I feel honoured to be able to serve fairly and focus on outcomes that are equitable and ideal.
On most days, I have multiple meetings, which can be a mix of business, and/or public service. The day is always full and I usually go to bed at 12:30 a.m. every night. My days are always filled with challenges and excitement. They are never dull.
What gave you the idea to start Beyond 'At Risk'?
I was frustrated with the term 'at risk' being used to describe young people in my community; Jane-Finch and other marginalized communities. The term reinforces stereotypes, and as a person born, raised and still residing in a very marginalized community, I wanted to develop not just an organization but also a movement to empower our youth. We are beyond at risk, and the organization is named to reflect it.
Our organization represents a growing movement of leaders dedicated to research and actions focused on empowering youth and dis-establishing stereotypes and harmful narratives that surround marginalized neighbourhoods. Mainly our challenge has been funding, especially as a new organization. Major grants usually need an organization to be over a year or more in operation before they fund any programs.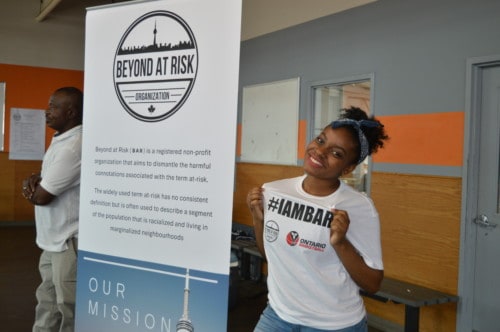 What does Beyond 'At Risk' have planned for 2017?
We are focusing on a mentoring initiative and plan to have our second annual basketball tournament, which was a great success last year at Hoop Dome. We had over seventy young people participate with great sponsors including Ontario Basketball Association, YouthRex (York University) and Dream Maker Realty Inc.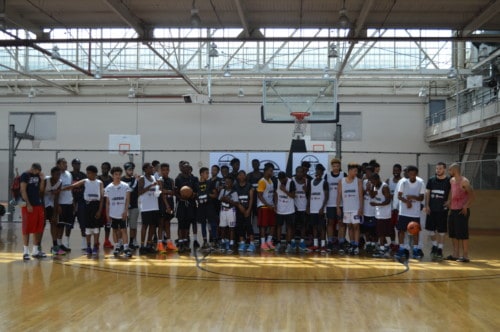 What are some practical ways we can help?
We would love volunteers interested in assisting with grant writing and non-profit consulting. We can also use some volunteers for our basketball tournament in July 2017. Visit here for more information.