Melissa D'Agostino is an award-winning actor, writer and producer with over fifteen years experience in theatre, film, television and digital media. From TIFF to Harbourfront, Hot Docs to The Theatre Centre, there's barely a cultural institution in Toronto where she hasn't shared her talents, be it on stage or behind the scenes. Today, we're interviewing her about her latest venture: Highball.TV, a new digital platform that brings celebrated film festival content to cinephiles everywhere.
SDTC: Why did you start Highball.TV? What void in the market did you want to fill?
MD: Matthew Campagna and I started Highball.TV to connect filmmakers and film lovers around the world, and to extend everything we love about film festivals into the digital space.
There are so many films and series that have wonderful festival runs and usually don't get distribution. Some do, but they are virtually impossible to find online. We are filmmakers and we know this struggle.
I've always believed that stories and art from other parts of the world explore a different lived experience than the one we're used to. They help build a better, more empathetic world. Creating a space for these films also helps filmmakers build audiences around the globe, which invigorates the industry, helping even more films get funded and made.
Who do you anticipate to be the market for Highball.TV?
Highball.TV is for film-lovers who want to see something different, and festival-goers who want to see the films they may have missed and re-watch the ones they loved. It's for people looking for an alternative to franchises and blockbusters. It's for audiences who crave global perspectives and experimentation.
What features are you especially proud of?
With so much consolidation in the media these days, we felt the need for a space where films are made by and curated by people you can talk to, and that's why all our films have an interactive, online Q&A forum as well.
How are you deciding on your programming, and what specific titles are exciting you right now?
At Highball.TV, we look for festival films that make us lean in; that tell us a story in a new way, or from a different point of view than we are used to experiencing. Whether the film is from Cannes, TIFF or a niche festival you haven't even heard of yet, if it stands out and makes us think, we're interested and think you will be, too. We also love to laugh, so that's a key part of our acquisition strategy.
There are many titles coming to the site that are exciting me, but I am truly thrilled that we have The Drawer Boy, directed by Arturo Pérez Torres and Aviva Armour-Ostroff, for our first Canadian theatrical presentation and for worldwide release on Highball.TV. It's such an excellent adaptation of Michael Healey's brilliant play, and the performances are exquisite. Here's an example of a Canadian film that is resonating all over North America, winning audience awards at numerous festivals. The fact that audiences around the world will be able to access it on Highball.TV means a lot to me, because it means the story travels and these filmmakers get access to an audience beyond their festival run.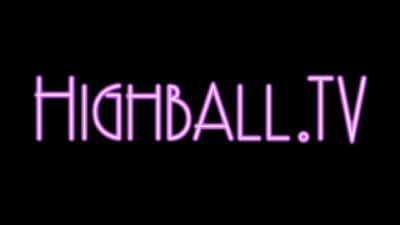 So many people are already subscribed to Netflix. What's your elevator pitch for Highball.TV?
If Netflix is a mainstream multiplex, Highball.TV is your neighbourhood rep cinema, with fewer titles to dig through, but carefully curated and with a high-touch experience. You can comment on films and engage with other subscribers right on the site. It's a place where people are actively interested in the kinds of films and series you want to watch. You're more than an algorithm to us.
What part of the business are you enjoying most right now?
The engagement. Talking to filmmakers about their projects, watching their films, talking to audiences and hearing their excitement about the stories they can find on Highball.TV. That kind of real engagement is the thing that excites me about making my own productions. Distribution is not spoken of as a creative endeavour very often, but to me, it's the next step in telling the story. Getting it out to audiences who are ready to engage with it—that's an essential relationship. And being able to facilitate that has always thrilled me.
How are you feeling about Canadian film these days?
I think Canadian film is in an exciting place, and The Drawer Boy is a prime example. Our filmmakers are taking bold risks, adapting plays, and telling fascinating stories that are so specific and, through that specificity, universal.
That said, I think that many of the systems that are meant to support and bolster our Canadian film industry are in need of deep change. There has been a lot of talk lately about gender parity, and about new initiatives aimed to grant greater access. From my vantage point, however, these attempts are only so effective because they are still based on outdated models. We need to truly look at the structures of these organizations and re-think how decisions get made and who makes them. Creating Highball.TV is part of our larger plan to remove barriers to access for more creators and disrupt legacy systems that hold us back.
Anything else you'd like to share?
Recently, I'd been searching for a digital rental of the 1950s film, Brigadoon. MGM musicals were my main inspiration to become a performer as a kid, and Brigadoon is a sentimental favourite. It was impossible to find it on any streaming site. I mean, it was nowhere. In a meeting with MGM recently, I brought this up to their rep (because: why not?) and he said, "If no one has digitized it, you'll never find it." A week ago I found a VHS copy at Value Village and literally danced for joy. I think something about launching a digital streaming site for film and rejoicing over a found VHS copy of a nostalgic film fave from my childhood feels like a kind of weird, glorious serendipity.
November marks the official launch month of Highball.TV. To kick things off, they will be releasing The Drawer Boy in theatres. Celebrate Canadian indie cinema, and the beginning of a very special space for festival films, by hitting the Carlton Cinema. The Drawer Boy will be showing under the Highball.TV banner starting Friday, November 23, 2018. In the meantime, start digging into Highball.TV and find something smart and enthralling to watch tonight.