Our FAVOURITE time of year is back! From April 25 to May 5, the Canadian International Documentary Festival, HOT DOCS, returns. Whatever your preference—from light to heavy—you'll find films that'll get you thinking, shift your perspective and make you feel ALL the things. This year, more than half of the directors at the fest are women, telling stories that touch on everything from trauma and healing to feminism, true crime and environmental activism.
We recommend taking the time to comb through the schedule and plot your plan of attack. If you're pressed for time, here are our top picks.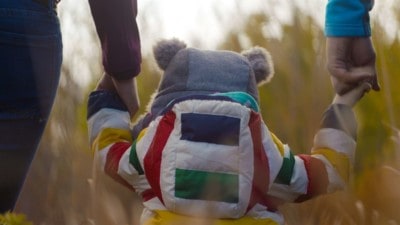 What it's about: Candy Fox's ahkameyimo nitanis/Keep Going My Daughter is a contemplative short film that follows a young Indigenous couple as they grapple with a colonial past. As part of their journey, they offer a letter to their young daughter in hopes that she can continue on the path to not only heal, but thrive.
Why we're there: It has been four years since the Truth and Reconciliation Report was released, but where are we at really when it comes to reconciliation? This film reminds us that the scars of colonization are real and ever-present, and it challenges us to do more.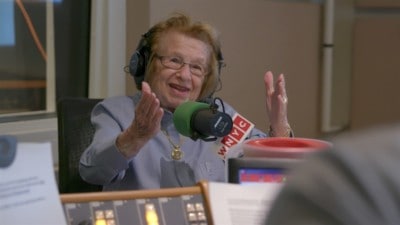 What it's about: For those of us whose sex-ed came from her late-night radio show, Dr. Ruth feels like a very near and dear friend. The Holocaust survivor (she escaped Germany after Kristallnacht, and her parents perished in Auschwitz) is now ninety years old and reflecting on a life well lived. She trained as a sniper, studied psychology at the Sorbonne, and eventually went on to become a sex therapist, sharing her wisdom—tinged with humour—with adults and curious teens alike.
Why we're there: Frankly, we want to spend some time with an old friend and learn more about the story behind this brave female trailblazer who consistently challenged what is possible.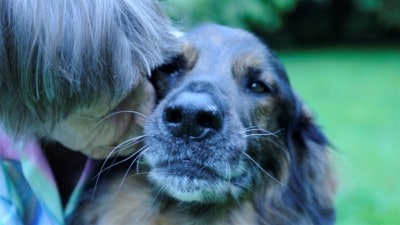 What it's about: Heddy Honigmann's emotional film follows six service dogs as they help their humans navigate their external (and internal) worlds. To a veteran suffering with PTSD and a child with ASD, the gifts that these dogs bring are priceless.
Why we're there: Most people have no idea how much time and energy goes into training a service dog, nor do they understand the deep bonds that are formed. No rehabilitation or drug can come near the amount of support and assistance that these dogs provide. Also…LOOK AT THAT FACE. How could we NOT go?!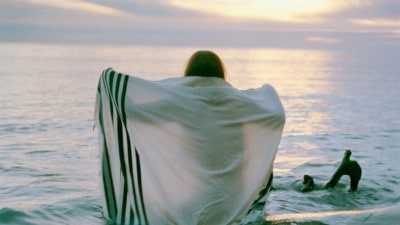 What it's about: #Female Pleasure follows five very different women as they declare war on the forces that abuse and oppress them. From Deborah, who flees her patriarchal Hasidic community, to Leyla, who confronts men with the female circumcision she herself endured, this film shows women who are putting out their necks to share their stories and create change.
Why we're there: In case you need a reminder of how much we still need feminism, this is the film to watch. Delight in the triumphs, and learn from the struggles, of these five fearless women. We've still got a looong way to go.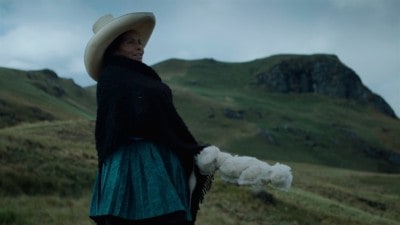 What it's about: Maxima follows the story of Máxima Acuña, a farmer in the mountains of Peru who, at the risk of being forced from her family's land, takes a major mining company to court. Throughout her legal battle with the billion-dollar mining corporation, Máxima was awarded the prestigious Goldman Environmental Prize.
Why we're there: We love a great David-and-Goliath story, especially when that David is a woman who raises guinea pigs and has the courage to make a stand for what is right no matter the cost.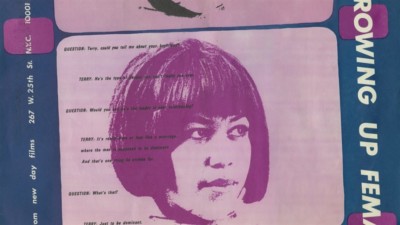 What it's about: What does it mean to come of age in America? This early feminist doc asks a group of six females from divergent backgrounds about their experiences growing up. What pressures and expectations did they face, and what opportunities were available to them? How far have we come since the film was made in 1971? More importantly, where do we go from here?
Why we're there: The women's moment is not a constant; feminism is not a monoculture. We are keen to see the perspective of those who went before us; perhaps it will propel us to change the system for future generations of women and girls.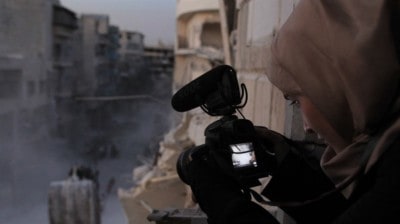 What it's about: Filmmaker Waad al-Kateab is dedicated to capturing her home of Aleppo, even as conflict rages around it. When she becomes pregnant and gives birth to a daughter, moments of turmoil are balanced with moments of levity and promise, showing that hope springs eternal, even in the midst of war.
Why we're there: Having a baby can be a joyful and stressful time, even in the best of circumstances. This film is an intimate look at survival and recovery in the face of extreme hardship.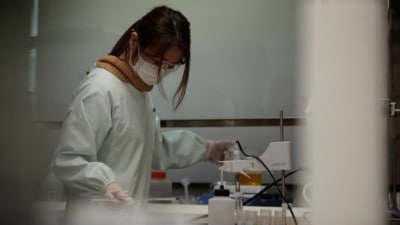 What it's about: Vancouver-based filmmaker Shannon Walsh follows five women from across the world who are living in the aftermath of an environmental or personal crisis. Whether it be radiation in Japan or arsenic-laced land in Yellowknife, these women are facing down their new "normal" in a world that is becoming increasingly inhabitable.
Why we're there: We often hear about environmental disasters on the news when they're happening, but we rarely see the ramifications on the people who live there after the fact. This film questions why we are acting so complacent about protecting the only planet we have.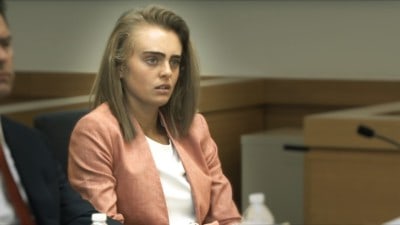 What it's about: This film is a deep dive into the story behind the sensational trial where seventeen-year-old Michelle Carter was convicted of involuntary manslaughter for persuading her boyfriend (via text) to kill himself.
Why we're there: This riveting film raises serious questions about the technology that dominates our lives, about the legal precedent such a conviction sets, and about mental health and personal responsibility in the wake of suicide.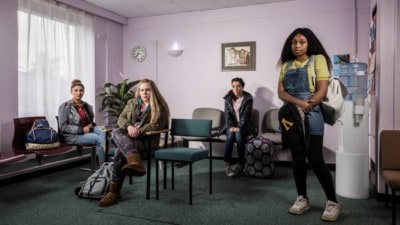 What it's about: Lingering taboos around abortion are the backdrop for this film, which explores the real-life experiences of women having abortions in the UK.
Why we're there: Teenagers who face unwanted pregnancy often bear the brunt of secrecy and shame when it comes to accessing safe abortion. By hearing their stories in their own words, we are reminded of what it was like to be young and dealing with big issues. This film underlines the necessity of fighting for women's reproductive rights across the board.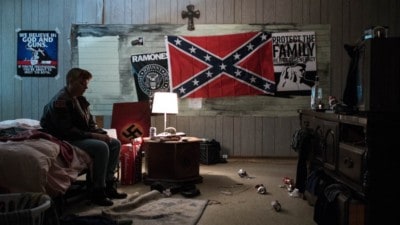 What it's about: How is a racist made? Through audio recordings and reenactments, Meeting a Monster tells the story of Angela King, a woman who became a white supremacist, then eventually found her way out again.
Why we're there: The white supremacist movement has been bubbling up across the world, leading to violence and fractured communities. If we can better understand what fuels this hatred and impels people to join, then we can offer a positive, alternative way of co-existing with our fellow humans and dismantle harmful ideas before they have a chance to take root.