Dr. Nicole LePera, bestselling author of How To Do The Work and more recently How To Meet Your Self, refers to the "cocoon stage" of healing as a period when you "feel drawn to spend time alone, to learn new things and to connect with yourself." As soon as we heard the term "healing cocoon", all we wanted to do was crawl right into it.
One of the benefits of wintertime is that the cold, dark days sometimes force you to slow down and get introspective—hibernating feels natural, and healthy even. So with the approaching winter solstice, and the promise of a new year before us, we're hunkering down and doing some transformative work on ourselves. Indeed it can be draining, but it can also be comforting, invigorating, and absolutely life-changing.
If you are on a similar journey, whether new to the world of recovery (in its myriad of forms) or several decades in, here are some tools to surround yourself with while you go deep to get clear.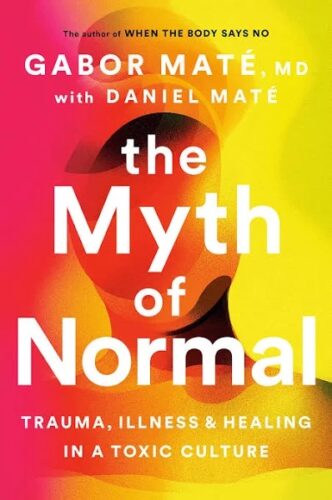 The Myth of Normal – Dr. Gabor Maté
If you care about your health, this is a must read. In his latest bestseller the world-renowned expert in addiction, trauma, and childhood development examines in-depth the connections between mind, body, and adverse experiences. This eye-opening book will have you re-examining our current health system, and also your own personal history. Through both scientific research, anecdotal case studies, and interviews, Maté draws connections between infancy, childhood and our physical and mental health as adults, and it's absolutely fascinating.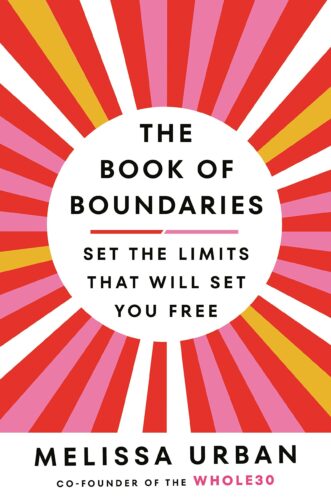 The Book of Boundaries – Melissa Urban
If you have difficulty saying no, or constantly feel in a state of overwhelm, The Book of Boundaries: Set the Limits that will Set You Free is for you. Beyond being an entertaining read, Melissa Urban's best-selling book features 130+ scripts to help you set boundaries for better mental health, increased energy, improved productivity, and more fulfilling relationships.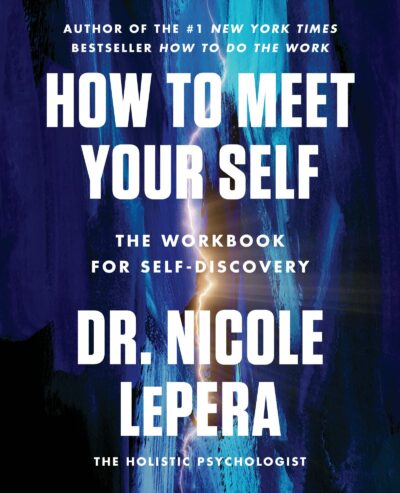 How To Meet Your Self – The Workbook For Self Discovery – Dr. Nicole LePera
We probably retweet Dr. Nicole LePera more than anyone else. The Instagram-famous psychologist has a rare gift in being able to bring clarity and understanding to the most complicated issues in our lives, be it personal patterns that aren't serving us or stressful/toxic relationships. In her first book, How to Do the Work, Dr. Nicole offered readers a revolutionary, holistic framework for self-healing. In How to Meet Your Self, she shares an interactive workbook designed to help every reader uncover their Authentic Self. By objectively and compassionately observing the physical, mental, and emotional patterns that fill our days and create our current selves, we can more clearly see what we do not wish to carry into the future.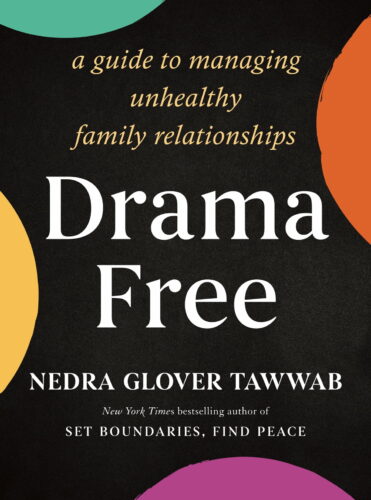 Drama Free – Nedra Glover Tawwab
Nedra Glover Tawwab is another person we follow faithfully. In Drama Free the licensed therapist and relationship expert offers clear advice for identifying dysfunctional family patterns and choosing the best path to breaking the cycle and moving forward. Covering topics ranging from the trauma of emotional neglect, to the legacy of addicted or absent parents, to mental health struggles in siblings and other relatives, and more, this clear and compassionate guide will help you take control of your own life—and honour the person you truly are. Publishing Feb 2023 – preorder it now, and follow Nedra on Instagram.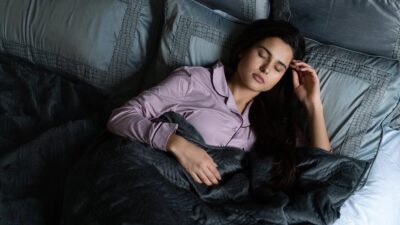 Everyone can benefit from one of these. If you have trouble sleeping at night, a weighted blanket will help you sink into a deep slumber, and has the same effect for when a power nap is needed to restore energy. A weighted blanket has also been proven to help calm an anxious nervous system; nestling underneath one to read a book or sip on a cup of herbal tea provides optimum comfort. If hygge is something you are striving for this winter, a weighted blanket is a must have.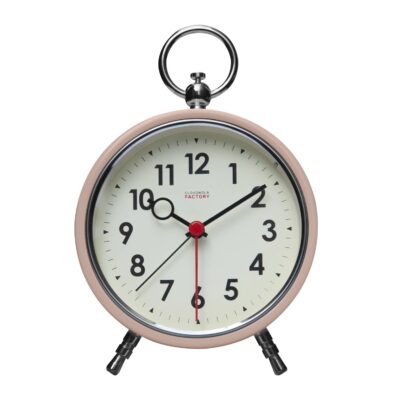 So much healing happens when we sleep, but our busy modern-day lives make it difficult to switch off and get the rest our bodies and minds need. Turn off your smartphone (or better yet—leave it in another room) and opt for an analogue alarm clock, like this one from 313 Design Market. Small shifts can have big impacts.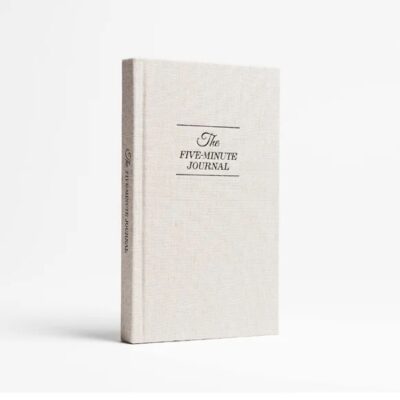 If you're like us, you probably have a dozen or so journals sitting around, but The Five-Minute Journal is different, and designed in a way that will help make a journaling routine stick. From daily affirmations, to list-prompts that encourage you to reflect and evaluate, this journal will help you create a grounding morning ritual to start your day.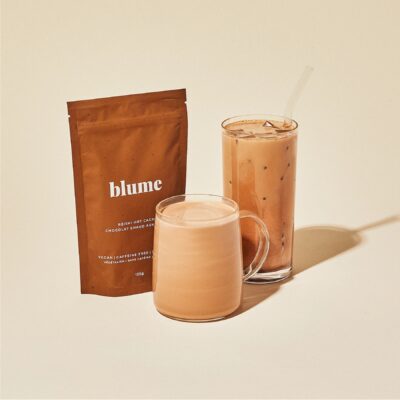 It's hard to give up coffee, but if caffeine is impacting you in a negative way, be it spiking anxiety or impacting sleep, it might be time to leave it behind. Luckily, there are so many incredible options these days, like Blume's collection of "Superfood Lattes". Canadian entrepreneur Karen Danudjaja launched Blume to offer people a tasty alternative to coffee that also supported their wellness goals. Oat Milk Chai, Rose London Fog, Reishi Hot Cacao—see the full selection of flavours here.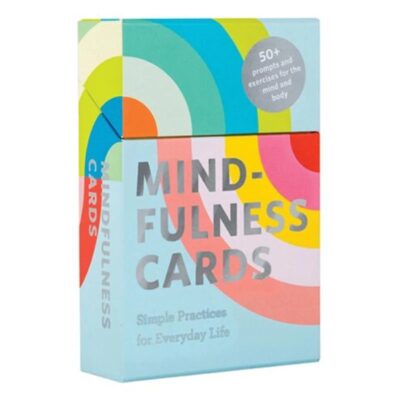 This engaging deck makes it easy to bring awareness, calm, and joy to everyday life. Each card includes an inspiring phrase on the front and a bite-size mindfulness exercise on the back. Users can draw one card to form an intention for the day, pull several for a more complex reading, or display around the home or office as inspiring mantras. The bright colours and easy exercises will engage kids too. Find Mindfulness Cards at Toronto's Crying Out Loud shop.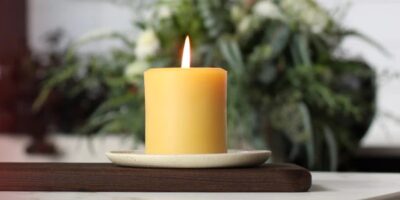 It's amazing how the soft flickering glow of a candle can completely transform the ambience in a room. Taking some deep breaths while staring at a flame can be a simple way to incorporate meditation into your day, and candles are a comforting thing to surround yourself with on a cold winter night. Of course, this can be achieved with any candle, but beeswax candles are better for the environment, have a beautiful natural honey scent, and burn for a long time… and we love supporting a small Canadian-owned company. Take a break from the chaos of the online world and be intentional about the atmosphere you create at home.
While it may be tempting to stay cozy, under a blanket and surrounded by books, movement and fresh air will also do wonders for your healing journey. Call up a trusted friend and plan some winter hikes to discuss all the things you've learned.