Whether you're in the mood for a hard-hitting panel discussion or prefer to gather your crew for an evening of laughter, we hope there's something on this list that invigorates you.
Being a woman in 2023 is a goddamn challenge, and fighting for equality is a year-round battle, so take the pressure off this #IWD2023, and go towards what feels right.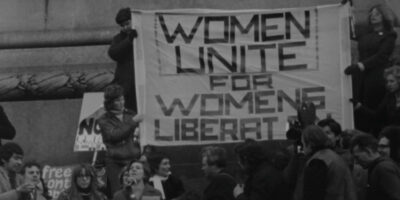 TIFF IWD Programming
TIFF is celebrating women filmmakers all month long! Look out for special screenings and Q&As with established and emerging filmmakers. This month's TIFF Cinematheque programming will showcase rarely-seen yet pivotal feminist nonfiction films from the 1970s to the 1990s. On March 8, don't miss an in-depth conversation with filmmakers Maggie Briggs and Luis De Filippis, who will talk about bringing their visions for their acclaimed feature films to life. Plus, on March 10, catch a screening and Q&A with I Like Movies director Chandler Levack.
Amplifying Women's Stories in Recovery Advocacy
Canadian-founded recovery movement She Recovers is hosting an inspirational virtual event that brings together women from across the world to share their recovery stories. Hear from women making an impact in recovery advocacy and reflect on the importance of storytelling and possibilities for the future of women's recovery support at this uplifting event, happening on International Women's Day. See the full lineup of speakers here.
Say Her Name: IWD Concert
Raise money to support the continuing fight for women's rights in Iran at this International Women's Day concert, organized by Solidaridad Tango. An awesome lineup of women will be performing at Artscape Daniels Launchpad on March 11 for a night of live music and dance. All funds will go towards the Center for Human Rights in Iran to support their efforts to bring medical aid and other material support to those protesting the murders of Iranian women. Tickets are available here.
Koromousso, Big Sister
Premiering on March 9 at the annual Human Rights Watch Canada Film Festival, Koromousso, Big Sister is an empowering film about the lifelong effects of female genital mutilation, focused on small community of women from West Africa. Codirector Habibata Ouarme shares her story and accounts from her friends, as she explores the road to recovery and healing. With intimate and honest conversations about women's sexuality and pleasure, Habibata and her friends find strength in each other and continue to advocate for wider access to restorative surgeries for victims.
IWD Art Run
On March 11, learn about the women artists bringing Toronto's east end to life while raising money for a local women's organization. This 9km social run (at a casual pace) will take visitors to several murals and works of public art made by women in the east end, and share the history behind each one. Donations will be collected for Sistering, a local organization serving at-risk, socially-isolated women and trans people in Toronto who are houseless or precariously housed. Everyone is welcome to join! More info.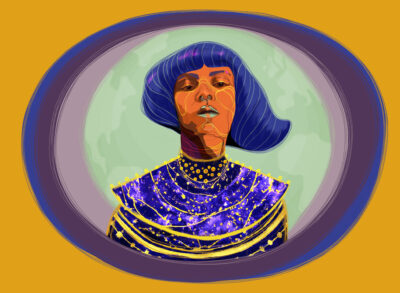 Women from Space Festival
Discover some incredibly talented women artists at next month's Women from Space Festival. This eclectic four-day music festival in Toronto has a lineup of performances from women skilled in a wide variety of musical genres and styles, including Canadian experimentalist and instrument inventor Gayle Young and Montréal singer Sarah Albu. Celebrate women making a mark with their music from March 8-11!
Gender-Based Violence Panel
The Barbra Schlifer Commemorative Clinic and the United Way of Greater Toronto invite you to join them for the virtual event Online All The Time: What Role Does Public Legal Education Play in Preventing Gender-Based Violence. The event is part of the sixty-seventh session of the Commission on the Status of Women, hosted by the United Nations in New York City, but everyone is welcome to attend virtually, and submit questions in advance. Panelists include Deepa Mattoo, Archana Medhekar, Amber Stewart, Amanda Arella, and Amanda Dale. More info + link to register.
Watch Free Films from Women Filmmakers at NFB
In 1974 the NFB established Studio D, the first publicly funded feminist film-production unit in the world. Look back on the visionary Studio D films produced by women, available to watch for free on the NFB website. See even more animated films and documentaries from women filmmakers in this curated selection.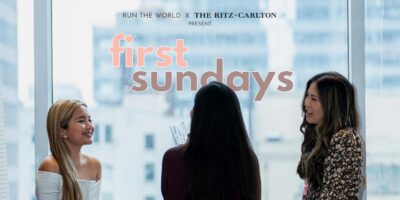 First Sundays – Run The World Summit
Looking for a day loaded with powerful talks and seminars? The Run The World Summit is taking place on Sunday, March 5th, and they've brought together a killer lineup of speakers. Hear from Jenn Harper, Founder of Cheekbone Beauty; Ashley Freeborn, CEO of Smash & Tess; Mishal Cazmi, Editorial Manager for Pinterest Canada and many more.
Aborted comedy show
Head to Comedy Bar (East) for a night of side-splitting laughter. The Whore store presents… Aborted—A show about choice. Join some of the hottest comedians in Toronto and witness their take on reproductive rights and abortions, and what that means for them. Hosted by Amanda Custodio and headlined by Sandra Battaglini, this evening is sure to be a memorable one.