This year, the Toronto Fringe Festival is celebrating its 35th anniversary of bringing the city to life with one-of-a-kind theatre, comedy, dance and musical performances.
Fringe is returning this year from July 5-16, with more than 100 shows in a dozen venues across Toronto. The slate of shows at Fringe is chosen by lottery rather than a curator, allowing more artists the chance to shine, and giving audiences an opportunity to be the first to see a hidden gem.
With so many intriguing shows across genres, it can be difficult to choose which ones to go and see! We wanted to highlight some of the woman-led productions in this year's Fringe lineup, as there are so many talented women writers, directors, and performers who deserve more recognition. From feminist comedy specials to one-woman shows to moving dramas, here are some of the shows to add to your Fringe list this year.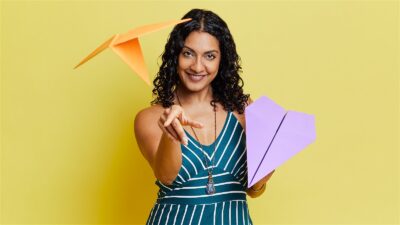 Aliya Kanani: Where You From, From?
Canadian Academy Award nominated actress Aliya Kanani returns to Toronto with her internationally sold-out comedy show. Full of heart, playfulness and energy, Aliya takes us on a turbulent journey around the world, with tales of fitting in, sticking out and standing up. More info.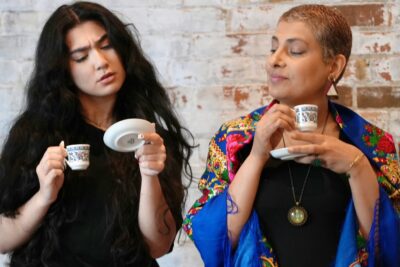 Fertility Slippers
Fertility Slippers is a poignant and dysfunctional one-act dramedy from playwright Ece Aydin, told with humour, heart, and a little Turkish coffee. A Turkish-Canadian mother and daughter reflect on their past, navigate the present and, after an unexpected medical diagnosis, contemplate an uncertain future. More info.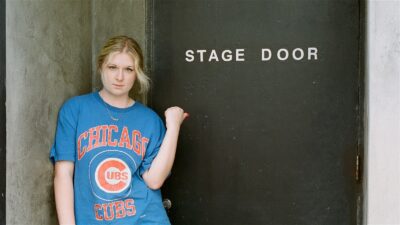 Jackes and Jills
This hard-hitting and hilarious play follows fictional comedian Ruby Jackes, who hits the stage hours after receiving career-altering news. She delivers an unforgettably reflective stand-up set about love, sexuality, and what it means to be a woman in a male-dominated industry. This award-winning solo show is written and performed by Brynn Bonne. More info.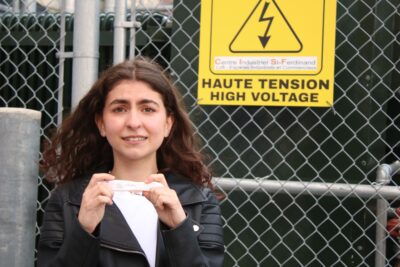 A Little Bit Pregnant
A Little Bit Pregnant gives audiences an intimate look at the highs and lows of four young people trying to adult. Described as "an all-access pass to the emotional rollercoaster of getting pregnant" the dramedy centres around an unplanned pregnancy in an unhealthy relationship and another couple's long and heart-wrenching journey as they have trouble conceiving. Playwright Kate Lavut was nominated for the most promising emerging artist award during the show's run at Montreal Fringe in 2022. More info.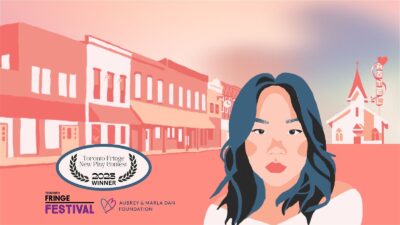 Maggie Chun's First Love and Last Wedding
Helen Ho's acclaimed play might make you laugh-cry. In the small town of Windser, Ontario (yes, with an E), the sudden arrival of Maggie Chun's middle school crush forces her into an abrupt awakening. How many lives can change at one wedding? Does love ever really leave us? Maggie Chun's First Love and Last Wedding is a love letter to coming-of-age comedies, home, and the heartache of self-discovery, and was the winner of the 2023 Toronto Fringe New Play contest. More info.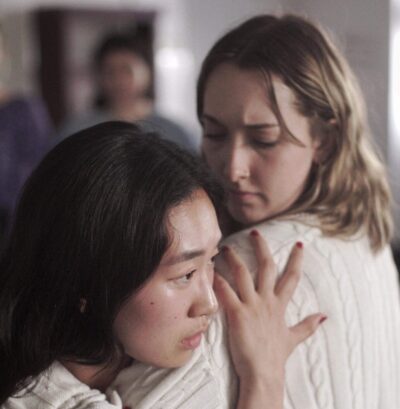 Morning After
In the immediate aftermath of sexual assault, She, our protagonist, grapples with feelings of loss, grief, hope and joy. Written and directed by Katarina Fiallos, Morning After follows the lives of several women through music and movement as they navigate the inconsistency of healing. This transcendent, multi-disciplinary production features knockout performances by eight emerging performers. More info.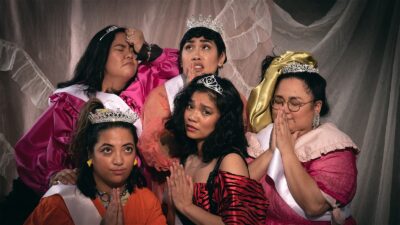 Ms. Titaverse
The award-winning all-Filipina comedy troupe Tita Collective has crafted a brand new show about a beauty pageant—but funnier, angrier and with more chicken adobo. This musical comedy extravaganza takes aim at the standards and double standards they've had to deal with, growing up Filipina, and the complexity involved with coming of age between two identities. More info.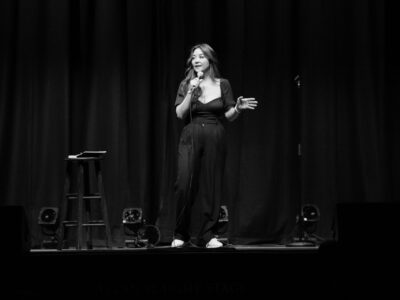 No One Special
Stand-up comedian and Canadian Screen Award winning writer Julie Kim will take the stage at Fringe Festival to tell stories about her childhood spent living with her family in a small apartment above their convenience store, touching on money, theft, food, disordered eating, gender, beauty, love, race, bullying, and more. Kim's performance is anchored in comedy, but tinged with vulnerability, sadness, and full-on rage. More info.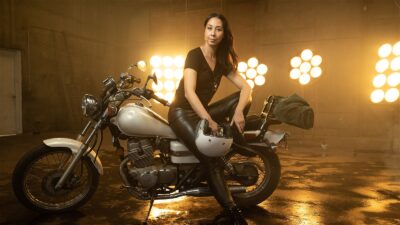 Sadec 1965: A Love Story
Described as Motorcycle Diaries meets Eat, Pray, Love set in Vietnam, Sadec 1965 is a story about searching for true, sustained love. After finding out that her estranged father has cancer, Flora goes on a 6-week solo motorcycle trip through Vietnam, her father's homeland, to make sense of her difficult relationship with him. Her search for answers will take her on an incredible journey through time and space, allowing her memories to take on a new meaning. More info.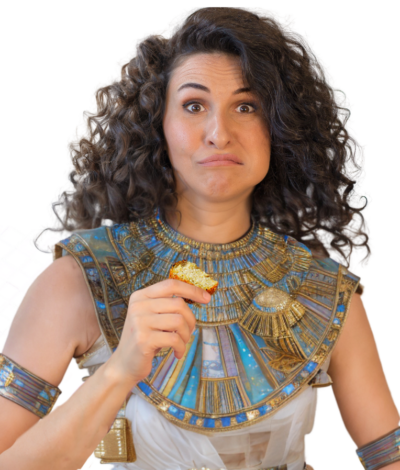 The Woman Who Ate Falafel
Writer and performer Fatma Naguib tells her story in this one-woman show, combining real-life experience and comedy to explore themes of identity, belonging, and social justice. The Woman Who Ate Falafel is a comedic and uplifting look at a Middle Eastern woman's journey towards self-discovery and empowerment, including her literal journey from Egypt to Canada. More info.
To see the full lineup of shows and schedule for the 2023 Toronto Fringe Festival, visit their website here.