I have vivid memories of my parents taking my siblings and I to our local bookstore, and telling us we could each choose one book. Inevitably, I would be the last to decide, content to spend my whole day browsing and reading.
I know not every kid loves reading, or finds that reading comes easily to them, but there are some lovely books out there that will be fun for the whole family to enjoy together. I put together a list of some great book recommendations, by age, to help keep kids entertained, and nurture their love of reading.
From gorgeous and fantastical picture books, to compelling historical fiction, to powerful stories with great messages – there's a little something for readers of all ages here!
For Ages 0-2: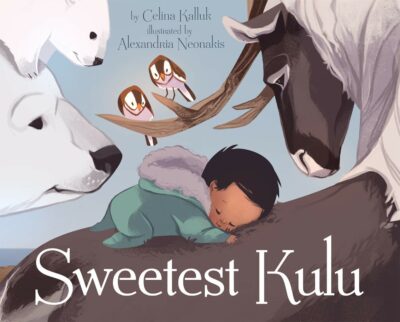 Sweetest Kulu — Celina Kalluk (Illustrated By Alexandria Neonakis)
Celina Kalluk is an Inuit Canadian artist and Inuit throat singer, and her debut book Sweetest Kulu is one of my favourite books for kids. I gift it to all the young ones in my life, and I even have a copy of my own.
Sweetest Kulu is more like a bedtime poem, or lullaby, which describes the birth of Kulu, and the gifts bestowed upon the newborn, by all the animals of the Arctic. The illustrations, by Alexandria Neonakis, are visually stunning, making it a book that both kids and adults will enjoy.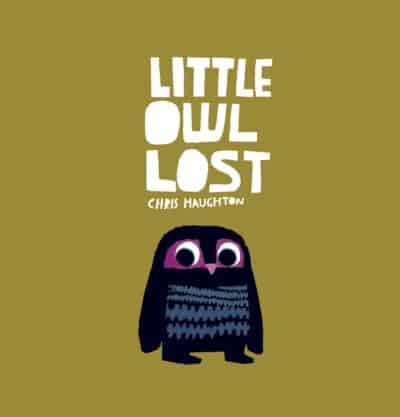 Little Owl Lost — Chris Haughton
Little Owl Lost is an adorable and whimsical story about a little owl who has fallen from his nest and gotten lost. With the help of his new friend squirrel, he tries to find his "Mommy" — going in search of animals who fit her description. While some of the animals have pointy ears (like a bunny), and some of them have prominent eyes (like a frog), none of them have all the features that make up his mommy.
This book is full of vibrant artwork, gorgeous colours, and a cast of adorable critters. It's highly engaging and hilarious, and the read-out-loud experience is a blast for everyone involved!
For Ages 3-5: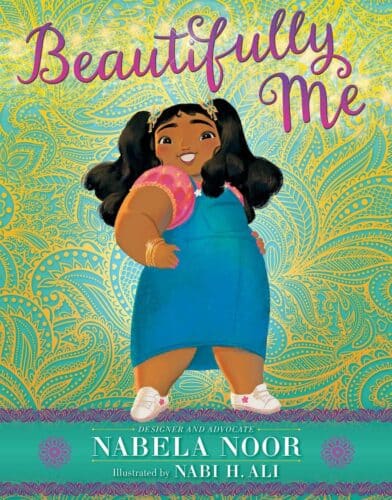 Beautifully Me — Nabela Noor (Illustrated By Nabi H. Ali)
Body positive influencer, designer, self-love advocate, and entrepreneur Nabela Noor wrote the picture book Beautifully Me.
It's a lovely and empowering story about Zubi, a young Bangladeshi girl who is excited about starting school — but when she sees her mother looking in the mirror and frowning at what she sees, she begins to worry about her own body and how she looks. Beautifully Me is a sweet story about confidence, self-love, and the messages we pass on to the people around us.
It's a great story for young readers, featuring diverse representation, and a beautiful message of self-love.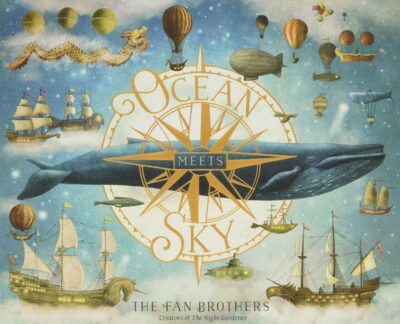 Ocean Meets Sky — The Fan Brothers
Ocean Meets Sky is a stunningly illustrated, whimsical story about a young boy who has lost his grandfather, and decides to honour his memory by building a boat to take him to the magical place his grandfather told him about… The place where the ocean meets the sky. This is a place where whales and jellyfish fly, and there are islands made of books.
When my 4-year-old cousin was staying with me, this was her favourite book for storytime, and she would request it over and over again. The words are simple, but evocative, and we had a lot of fun reading it together.
This book is FULL of wonder, brought to life by the gorgeous illustrations of the Fan Brothers. It's a sweet and subtle meditation on grief, and imagination, and the ways we can remember the people we love.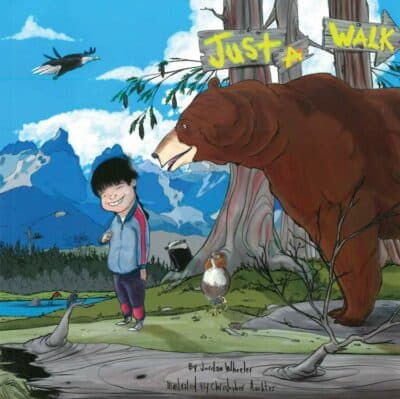 Just A Walk — Jordan Wheeler
Just A Walk is a hilarious adventure about a young boy named Chuck who goes on a walk and gets into all kinds of adventures and hilarious predicaments. Full of great rhymes, zany antics, and animal encounters, this book features unique art, laugh-out-loud fun, and Indigenous representation.
The rhymes are great for reading aloud, and this book makes for a silly and enjoyable experience for kids and grown-ups alike.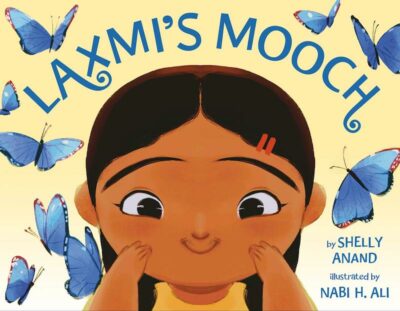 Laxmi's Mooch — Shelly Anand (Illustrated By Nabi H. Ali)
Laxmi's Mooch is an ADORABLE, joyful, and body-positive story about a young Indian American girl named Laxmi, and her journey to accept her body hair, and celebrate her heritage.
Laxmi had never paid much attention to the tiny hairs above her lip, but when her friends point out her "whiskers" at recess one day, she starts to notice body hair all over — on her arms, her legs, and even between her eyebrows. With her parents' help, Laxmi learns that hair isn't just for heads, and that it grows everywhere, regardless of gender.
This adorable book is an affirming, lovely, and endearing celebration of our bodies, and our body hair.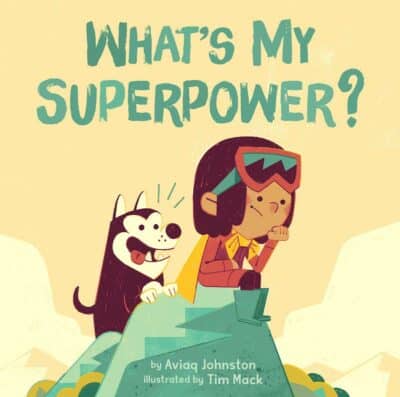 What's My Superpower? — Aviaq Johnston (Illustrated By Tim Mack)
What's My Superpower is a debut story about a young Inuk girl named Nalvana, who is a little obsessed with superheroes. She can see the superpowers her friends have — some of them can run really fast, some of them can carve beautiful ice sculptures, but Nalvana wants to know… What's her superpower?
This is a lovely story about life in the Arctic, interspersed with Inuk words, to create an imaginative and delightful story about finding out what you're good at, and how everyone has their own skills and things that make them special.
For Ages 6 – 8: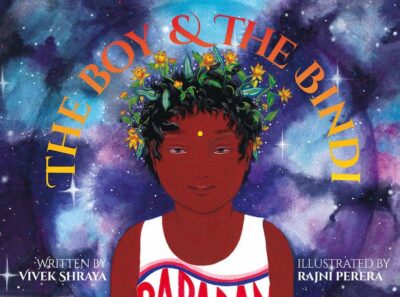 The Boy & The Bindi — Vivek Shraya (Illustrated By Rajni Perera)
Vivek Shraya's The Boy & the Bindi is a beautiful picture book that showcases a young Indian boy's fascination with his mother's bindi — the red dot commonly worn by Hindu women. Instead of reprimanding or chastising her son, she teaches him about its cultural significance, and shows him how to wear it himself.
This is a joyful celebration of culture, and the things that make us different, by multidisciplinary artist Vivek Shraya.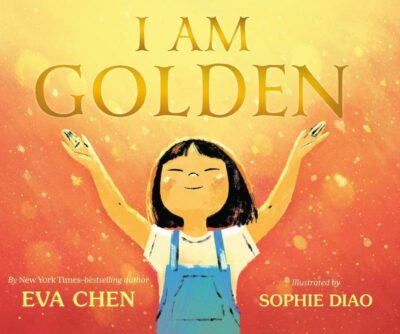 I Am Golden — Eva Chen (Illustrated By Sophie Diao)
I Am Golden is a beautiful story; an exploration of the immigrant experience and an expression of self-love, geared towards Asian American children. This story is joyful and lyrical, full of beautiful imagery and thoughtful and loving representation. It's a celebration of Asian features, food, culture, families, and heritage — and a reminder to appreciate our differences.
This is a beautiful story, and young readers will enjoy both the illustrations and the beautiful message of love and self-acceptance.
For Ages 9 – 12: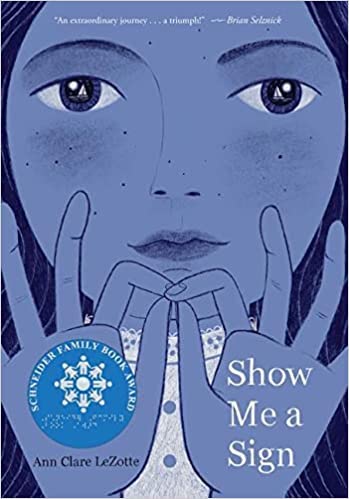 Show Me A Sign — Ann Clare Lezott
Inspired by the true history of Martha's Vineyard, in the early 19th century, Show Me A Sign is a "middle-grade" historical fiction novel — great for young readers.
The book follows Mary, the great-granddaughter of an early settler, in a community where many people — including Mary — are deaf and nearly everyone can communicate in sign language. She's always been proud of her lineage, but after she loses her brother, and as land disputes between the settlers and the Wampanoag people escalate, everything starts to change. When a young scientist arrives, looking to discover the origin of the island's prevalent deafness, Mary finds herself at the heart of a cruel experiment.
This is a powerful and engaging story, exploring a fascinating yet little-known chapter of history, featuring great Deaf representation, and a lovely depiction of community.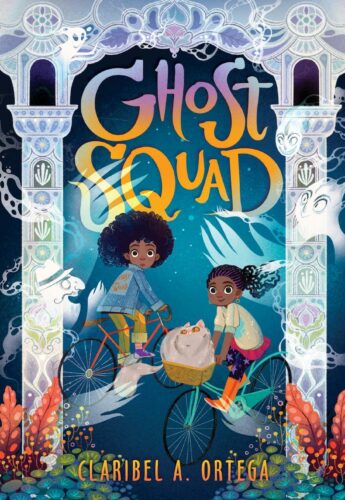 Ghost Squad — Claribel A. Ortega
Claribel A. Ortega's middle-grade novel Ghost Squad is described as "Coco meets Stranger Things, with a hint of Ghostbusters".
Ghosts are Lucely Luna's family business. Shortly before Halloween, she and her best friend Syd cast a spell that accidentally awakens malicious spirits who start wreaking havoc. Together, they must join forces with Syd's witch grandmother, Babette, and the fat tabby cat Chunk, to fight the haunting, reverse the curse and save the town.
Young readers will love this action-packed supernatural story, that's both spooky and sweet.
For Ages: 13+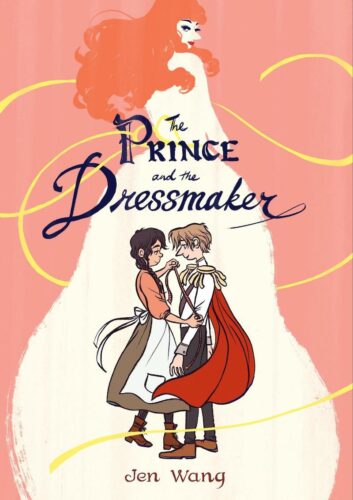 The Prince And The Dressmaker — Jen Wang
Jen Wang's The Prince and the Dressmaker is a beautifully illustrated graphic novel with a great message.
Set in Paris, this is a historical fiction story about a young prince, Sebastian, whose parents are looking for a wife for him, while he's busy hiding his secret life from everyone. At night, he puts on daring dresses, as Lady Crystallia, the hottest fashion icon in Paris. His secret weapon — and his best friend — is Frances, the brilliant dressmaker, and one of the only people who knows Sebastian's secret. But Frances dreams of greatness, and being someone's "secret weapon" also means being a secret… How long can she put her dreams aside to protect her friend?
This is a quick read, but it's fulfilling. It's a cute, tender, lovely story about identity, friendship, love, and acceptance — and a heartfelt reminder to be true to who you are.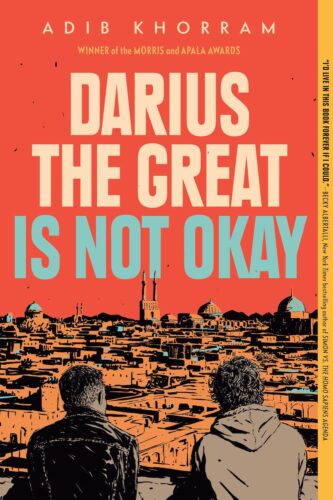 Darius The Great Is Not Okay — Adib Khorram
Adib Khorram's Darius The Great Is Not Okay is a heartfelt and tender coming-of-age story about a half-Persian, half-white teen boy with depression. Darius doesn't fit in — either in the US, with his primarily white classmates, or with his Persian friends and family, or even with his "manly" dad — despite the fact that they have their depression in common. When Darius and his family visit Iran, for the first time he makes a friend who understands him… Maybe more than anyone else has ever understood him.
This debut Young Adult novel is a gorgeous, sweet, and often tear-jerking story about friendship, family, expectations, and acceptance.
–
Ameema Saeed (@ameemabackwards) is a storyteller, a Capricorn, an avid bookworm, and a curator of very specific playlists, customized book recommendations, and cool earrings. She's the cohost of the podcast High Low Brow, and the Books Editor for She Does the City. She enjoys bad puns, good food, dancing, and talking about feelings. She writes about books, unruly bodies, and her lived experiences, and hopes to write your next favourite book one day. When she's not reading books, or buying books (her other favourite hobby), she likes to talk about books (especially diverse books, and books by diverse authors) on her bookstagram: @ReadWithMeemz