This year marks the 10th anniversary of National Canadian Film Day, a day to celebrate Canadian-made films. With over 1300 events happening across Canada, and approximately 120 events in nearly 45 countries around the world, there are numerous ways to get involved. Watch a film at a local theatre, from the comfort of home, or at a unique venue that's hosting a #CanFilmDay screening!
"National Canadian Film Day is about connecting our great national cinema with audiences everywhere. Its success is based on the enthusiasm and engagement of literally hundreds and hundreds of partners in every corner of the country. CanFilmDay is something the whole country can agree on," says Sharon Director, Artistic Director, REEL CANADA.
Here are some of the incredible films you can watch for FREE in Toronto: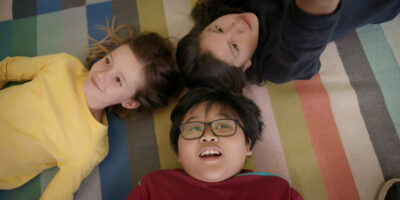 Regent Park Film Fest Presents Scarborough
Love is on every inch of every frame of this film, as it was so easily found on each page of Catherine Hernandez' award-winning book of the same title. Love for the children from low-income households, love for the single mothers who work relentlessly to put food on the table, and love for the educators who are a lifeline for so many families. Audiences won't soon forget this powerful film that is both tragic and hopeful, devastating and joyous. More info.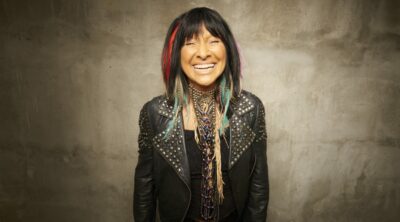 Sonic Boom Cinema Club presents Buffy Sainte-Marie: Carry it On
This special #CanFilmDay screening of Buffy Sainte-Marie: Carry It On, features a Zoom Q&A with co-writer and associate producer, Andrea Warner. Warner recently picked up a Canadian Screen Award for Best Direction, Documentary Program. We first saw the film at TIFF 2023 and absolutely loved how it captured the many facets of Sainte-Marie's incredible life, including her early career as a folk singer in 1960s New York City, her contributions to Sesame Street, her recent Polaris Music Prize, and the fierce activism she's always maintained throughout her life. Buffy is a legend, and her story is fascinating. More info.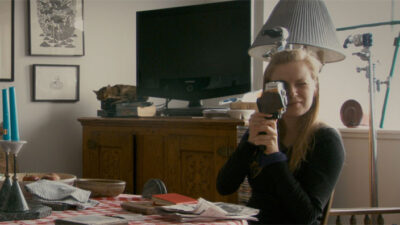 SWIFF & REEL CANADA Present Stories We Tell: A Tribute to Ravi Srinivasan
What begins as a cinematic search for her mother who died when Sarah Polley was only 11 becomes a kind of family detective story delving into long-buried secrets about the filmmaker herself. Mixing interviews with archival footage and dramatizations, Polley explores the very nature of family and the conspiracy we enter into in order to protect the bonds we cherish with our loved ones. As Polley interrogates each of her subjects in turn, contradictory accounts emerge, and longstanding efforts to hide some painful truths eventually become futile.
This event is a tribute to Ravi Srinivasan, a beloved leader in the Canadian film industry that passed away in January. Sarah Polley's Stories We Tell was one of his favourite films. More info.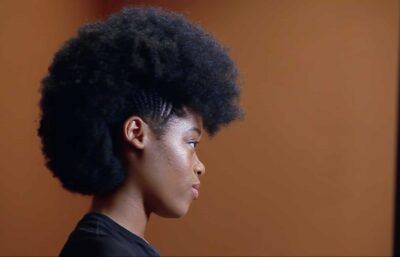 Breakthroughs Film Festival hosts a screening of Jennifer Holness' doc Subjects of Desire
Subjects of Desire explores the cultural shift in North American beauty standards towards embracing Black female aesthetics and features while exposing the deliberate and often dangerous portrayals of Black women in the media. From society's new fixation on the 'booty', fuller lips, the dramatic rise of spray tanned skin, ethnic hairstyles, and athletic bodies, some argue that Black women are having a beauty moment. But others, primarily Black women, argue that traditional Black features and attributes are seen as more desirable when they are on white women. The film won the Top 10 Audience Award at Hot Docs, and was later named one of Canada's Top Ten Films by TIFF. More info.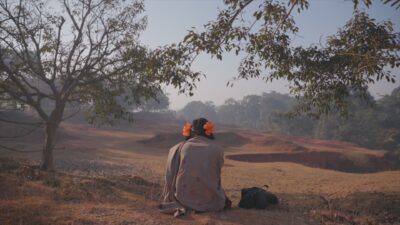 Reel Asian International Film Festival Presents To Kill a Tiger
Toronto filmmaker Nisha Pahuja's hard-hitting documentary To Kill a Tiger shares one family's devastating story and an urgent message about the staggering violence against women and girls in India. The impactful film has been endorsed by many, including Mindy Kaling who wrote: "Nisha Pahuja is an incredibly powerful storyteller and her film is a triumph. Everyone should see it!" Pahuja will be in attendance for a special Q&A following the #CanFilmDay screening. More info.
And that's just a handful of films screening in Toronto this Wednesday! A couple more titles to put on your radar are Nyla Innuksuk's Slash/Back and Miranda de Pencier's The Grizzlies, screening at the Toronto Public Library. See all the TPL screenings, happening at various branches, on the Canadian Film Day website.
Want to get your kids involved? Talk to them about homegrown stories and the power of cinema? The family category boasts 28 different films to choose from, with options for everyone, pre-schooler to teen.
Search the full lineup of Toronto events here, or use the cool Map feature to find a #CanFilmDay event near you.