Deepening our relationship with nature, and understanding our role within it, is the best motivation to save and protect our planet. From learning where the food on our plate comes from to exploring seasons and life cycles, these beautiful children's books examine all sorts of nature themes in different ways. They remind us how we share this magnificent earth, and are indeed part of nature, not separate from it. Enjoy them with your little ones.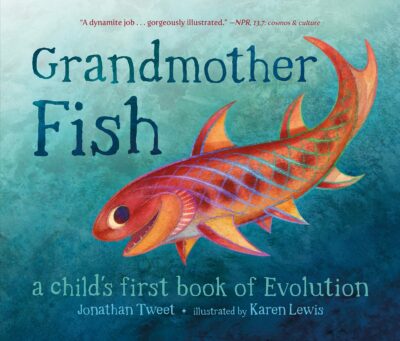 Written by Jonathan Tweet, Illustrated by Karen Lewis
This book for young children provides the most coherent way to understand evolution. It's fun to read, and shows how all life on earth is related, while also teaching kids the difference between fish, reptiles and mammals. I love how it asks children to participate, inspiring actions on each page: "She could wiggle and swim fast. Can you wiggle?" or "Her babies could squeak when they were hungry. Can you squeak?" There is an incredible family tree at the end that connects everything from mosses to mollusks, dinosaurs to ducks, and orangutans to humans.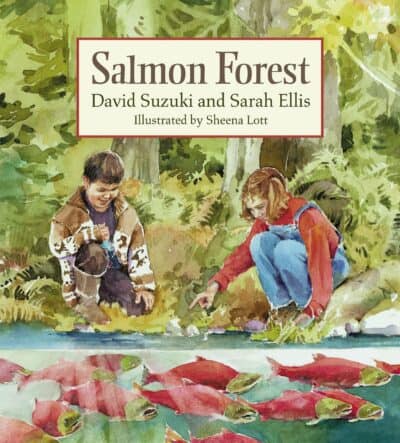 Written by David Suzuki and Sarah Ellis, Illustrated by Sheena Lott
A young girl and her father go for a walk in the woods to understand how salmon spawn, and examine their natural life cycle. Salmon Forest also shows how the salmon play a vital role for all forest life—from feeding birds and bears to helping to fertilize the forest floor. An extremely informative book with beautiful illustrations (and a recipe), Salmon Forest helps kids and adults alike understand life cycles, and how species rely on one another.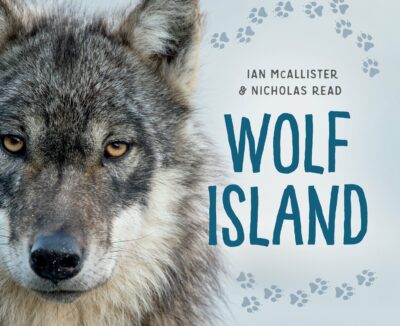 Written by Nicholas Read, Photos by Ian McAllister
Stunning photographs follow a lone wolf, as he leaves his pack to set out on his own. Set on an island in British Columbia's majestic Great Bear Rainforest, the story shows how the island provides everything that the wolf needs: freshwater, salmon, deer. We learn how the wolf's food supply changes, depending on the season, and he adapts. We also learn how he finds a mate, in order to start his own family. I've read this to my son dozens of times; its exquisite photographs and gentle pacing captivate both of us every time.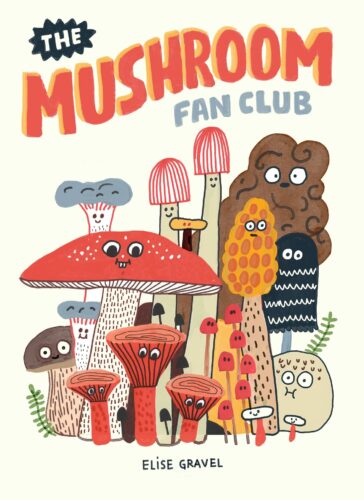 Written and illustrated by Elise Gravel
Montreal author and illustrator Elise Gravel has a wonderful sense of humour, which she uses to impart a ton of fascinating information. We're big fans of all of her books, but The Mushroom Fan Club definitely has us feeling like we're mushroom experts. Gravel has opened our eyes to a whole new world! Are you aware of just how many mushroom species there are? And the powers they have? After reading this to your child, they'll never look at funghi in the same way. Gravel also makes sure kids understand which mushrooms are poisonous, which is an important life skill, especially for families who like to forage.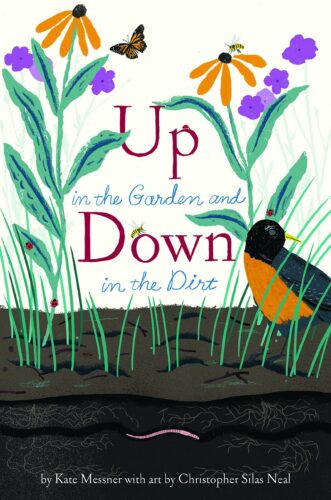 Up In The Garden, Down In The Dirt
Written by Kate Messner, Illustrated by Christopher Silas Neal
This beautiful book shows how life abounds in a garden—the life you see, and the life that happens deep down beneath the soil. Over the course of a year, a girl and her grandmother tend to the garden, enjoying the different rhythms and bounty that each season has to offer. We see them care for earth, grow vegetables, harvest their crops, and enjoy their patch of land. Tender, and enlightening, this is a story that will have you dreaming up plans for your own garden.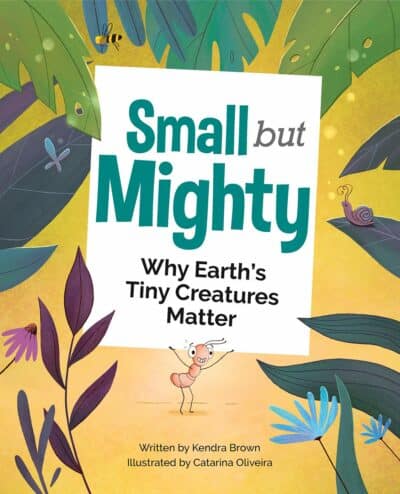 Small but Mighty: Why Earth's Tiny Creatures Matter
Written by Kendra Brown, Illustrated by Catarina Oliveira
My son and I really enjoyed learning about keystone species like krill, millipedes, leaf cutter ants, and other wondrous creatures that do so much important work. Dense with fun and fascinating facts, but not overwhelmingly so, Small But Mighty is both a terrific educational resource, and a playful read. Author Kendra Brown used to be an editor at Owl Kids, and now works at the Ontario Science Centre, so you know she knows her stuff! Small But Mighty is great for the home library, and should definitely be in school libraries.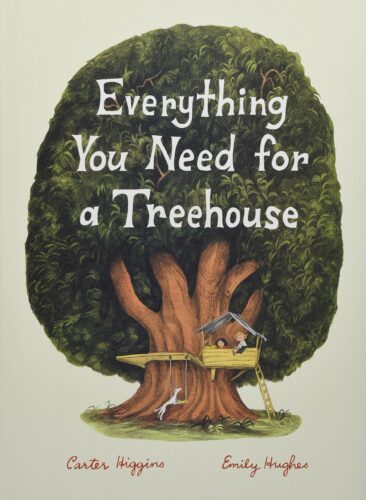 Everything You Need For A Treehouse
Written by Carter Higgens, Illustrated by Emily Hughes
This is the type of enchanting storybook where every time you open it, you notice a new detail in the exquisite illustrations. While the book doesn't deal with climate change or saving the trees directly, it indirectly helps children see the beauty in trees, in all their varieties. There are many memorable lines, but my favourite is on the last page, "Everything you need for a treehouse starts with time, and looking up." It's a hopeful message, full of possibility.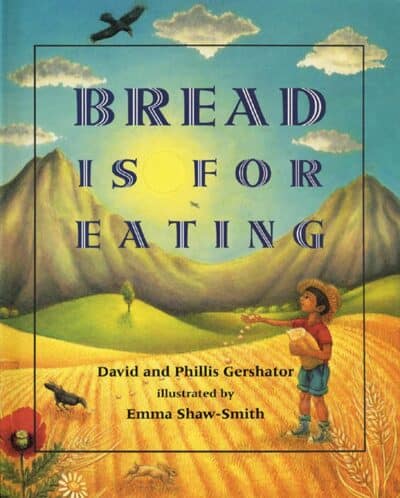 Written by Phillis and David Gershator, Illustrated by Emma Shaw-Smith
I found this book on the shelf at Prairie Boy Bakery, and it has been enjoyed for many years. In a gentle way, it shows kids just how much time and work goes into making bread, starting with seeds in the soil. Incorporating songs in Spanish adds a dimension, and families will also learn the many different ways that people eat bread, and how it feeds hungry bellies, providing sustenance and joy. If trying to get kids to understand where food comes from is one of your goals, this is a lovely read.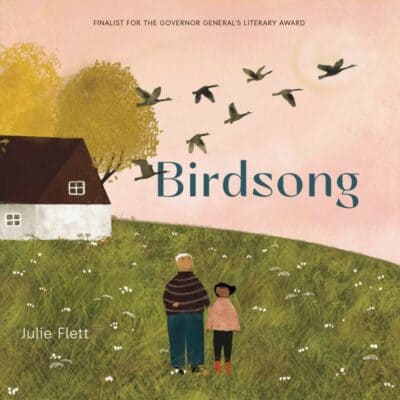 Written and illustrated by Julie Flett
We recently borrowed this one from our local library, and it is a deeply moving story about the ebb and flow of different seasons, as well as the natural cycle of life and death. But more than that, it shows how art and nature can connect us, help us get through difficult periods, and how nature can inspire our creativity. No matter how old you are, you will find comfort in the pages of Julie Flett's touching story about a young girl's friendship with her elderly neighbour, Agnes, and how they support one another.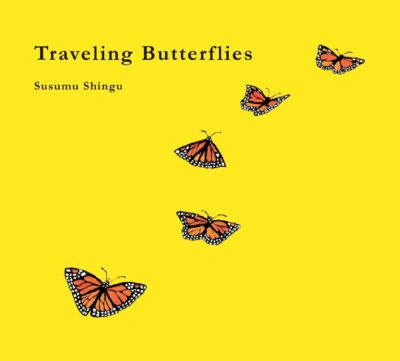 Written by Susumu Shingu
This gorgeous book shares the life cycle of a butterfly starting with a dew-drop sized egg on a leaf. We watch the butterfly emerge from its cocoon, and prepare for its big flight down south. The butterfly journey is one of the most magical things on earth, that demonstrates how fragility and strength co-exist. Following the butterflies across Niagara Falls, through New York City, and down the southern states to Mexico is a reminder of just how miraculous they are.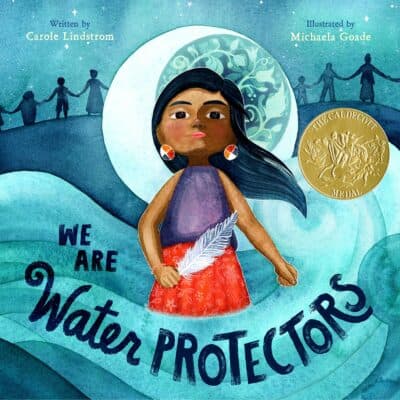 Written by Carole Lindstrom, Illustrated by Michaela Goade
We Are Water Protectors was written in response to the Dakota Access Pipeline protests, and tells the story of an Ojibwe girl who fights against an oil pipeline in an effort to protect the water supply of her people. With stunning illustrations, it introduces young readers to themes of activism and climate justice, while also showing how we are all connected—plants, animals and humans —and how we all need water to survive.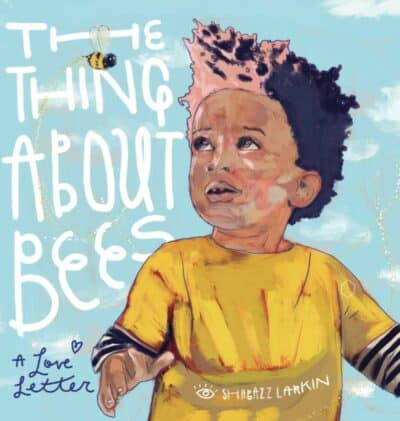 Written and illustrated by Shabazz Larkin
Bees can be scary for kids—they sting and hurt and often take pleasure away from a picnic. This book acknowledges that sometimes bees are a nuisance, but it also shows kids (and adults) why they are so important, explaining their role as pollinators. With delightful illustrations and rhymes, this is a story full of big action and big feelings. Most of all, it is a love story to a creature that can sometimes get a bad rep, and a reminder that we need to protect the bees.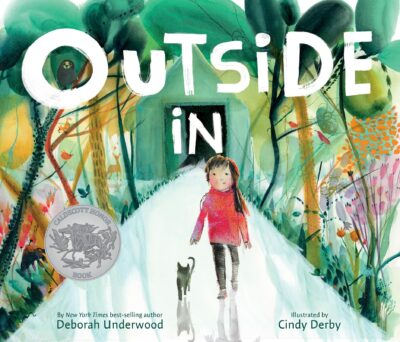 Written by Deborah Underwood, Illustrated by Cindy Derby
This award-winning book with stunning illustrations shows us how we're always surrounded by nature, even when we might think we aren't. Maybe it's a bug that we spot while we're in the bath, the blueberries in the bowl we eat, or the shadow of a tree that stretches in through our bedroom window. When we're inside, nature is still constantly part of our lives, speaking to us in different ways. Outside In will shift how kids (and adults) look at nature, realizing that it's not just something that happens in a far-off forest but everywhere, all around us.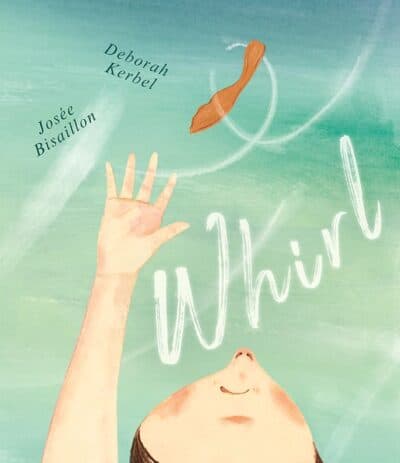 Written by Deborah Kerbel, Illustrated by Josée Bisaillon
Have you ever watched a maple key float through the air and wondered how far it has travelled, and where it will eventually go? This new release from Owl Kids Publishing follows the story of a maple key, as it bounces and whirls in the wind, moving through gardens and playgrounds and busy streets, before eventually landing. But the adventure doesn't stop there! We see how this tiny maple tree begins to grow, who helps it grow, and how it lives on for years to come, in many different forms. This is surely a story that will get kids looking at everyday things in nature with an exciting new perspective.