From art supplies to imaginative play to books they'll love and games they'll enjoy all day, here are 15 kid gifts that spark creativity.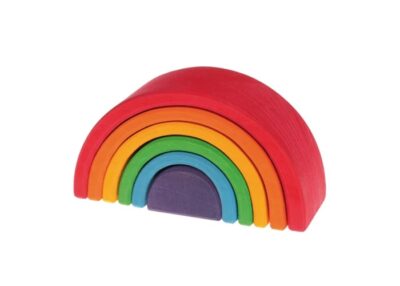 Grimms Element Medium Wooden Rainbow
It's a colourful addition to any room, but also an endless source of inspiration. Tunnels to push tiny trains under, nooks for mini figurines to hide in or call home, shapes to stack and sort … the ideas are endless! Whether radiating warmth and positivity from a shelf or in active play, this beautiful wooden rainbow will be treasured for years to come, and is a thoughtful gift for both toddlers and big kids. Find it at many other beautiful toys at Modern Rascals. $46.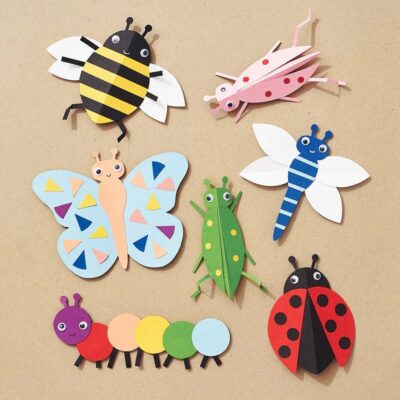 Bugs DIY Craft Kit
A satisfying craft kit for small hands, children will enjoy making these little critters, which can then be incorporated into play or placed on a bookshelf or window sill to add a pop of life to a bedroom. Kit includes pre-cut shapes and googly eyes. Tools needed are glue sticks, scissors, 1/4″ hole punch, black pen, white pen, ruler (optional). Kit makes 12 bugs measuring approximately 5″ H x 3.5″ W. Pair this with a great nature book. Find both, and so much more, at Type Books. $22.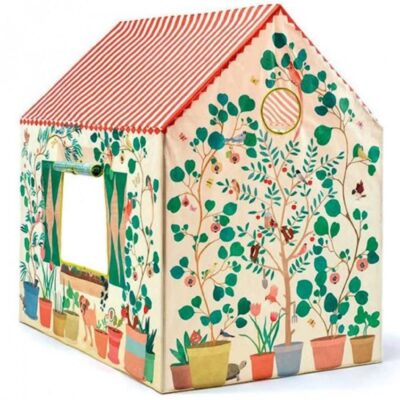 Djeco Playhouse
This sweet fabric house is actually what we aspire our real home to look like. We love the wide variety of potted plants and bright green vines that climb the walls. It's a home to play in, a cozy book nook, an artist's studio, and secret clubhouse that will add magic to any room. Get it at Midoco. $104.99.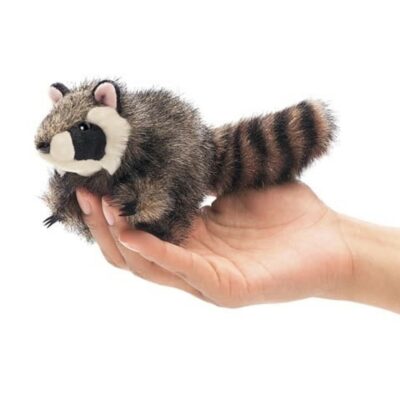 Cutest Finger Puppets
Who can resist a mini raccoon finger puppet? Or a mini bat, mini cat, fox, or owl? Modern Rascals has dozens of adorable puppets, and we want them all. This would make a very sweet stocking stuffer, or maybe something to hide in the tree? We can already hear the voices and noises that this fuzzy friend will inspire. $12.99.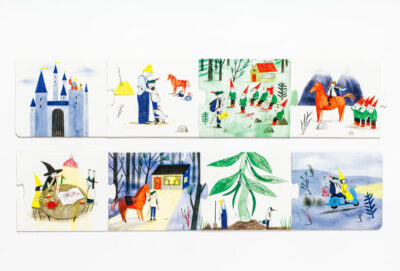 Story Box – Create Your Own Fairytales
These beautifully illustrated story cards allow a child to invent their own creative plots. There are 20 double-sided cards, allowing for a multitude of storylines to unfold. This is one of the items that caught our eye at Peach Boy, a beautifully curated shop on Roncesvalles Ave for babies and young children. $25.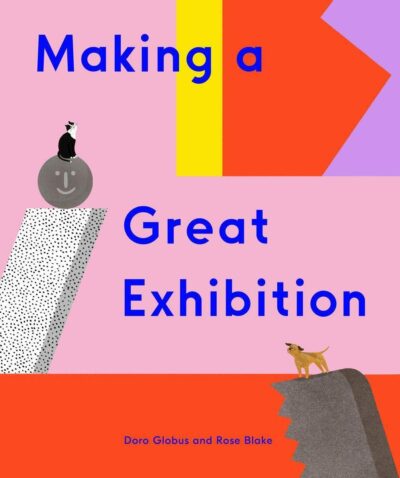 Making a Great Exhibition
How does an artist make a sculpture or a painting? What tools do they use? What happens to the artwork next? This fun, inside look at the life of an artwork shows the journey of two artists' work from studio to exhibition. Stopping along the way we meet colourful characters—curators, photographers, shippers, museum visitors, and more! Find this and other wonderful kid art books and supplies at ShopAGO. $25.99.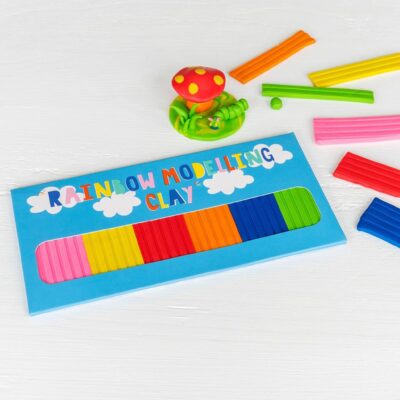 Mini Rainbow Modeling Clay
Modeling clay makes a perfect cheap and cheerful stocking stuffer that you know will be enjoyed. Kids will enjoy rolling, sculpting, and the sensual play that comes with this kit. Get it at Scooter Girl. $5.99.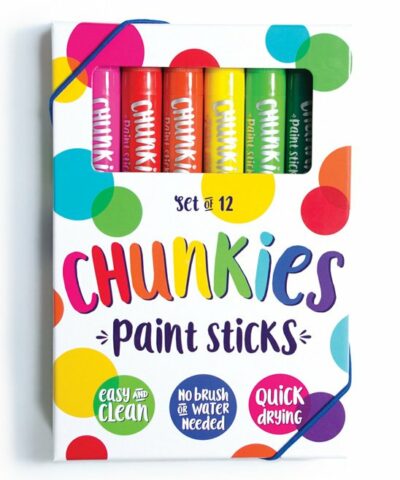 Chunkies Paint Sticks
Chunkies Paint Sticks are a wonderful tool for artists of all ages. Easy to hold, no paint brushes needed, quick clean up, and a vibrant palette to play with. Find them at ShopAGO. $22.95.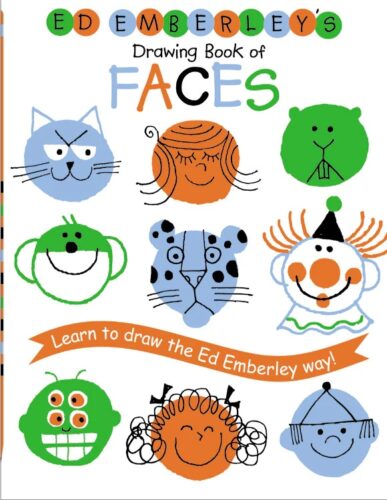 Drawing Book of Faces
Help them master some drawing skills while laughing all the way. Ed Emberley drawing books provide great step-by-step instructions that lead to hours of fun. Browse through a variety of drawing books on the Type Books website. $12.99.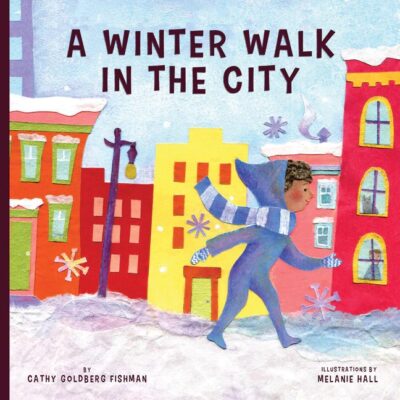 A Winter Walk In The City
For kids under 5, this is a sweet picture book about all the sights, sounds, colours and life that one can experience on a winter walk. The book also introduces children to the variety of cultural events and celebrations, from Hanukkah and Christmas to Mawlid al-Nabi and Chinese New Year. With bright and beautiful illustrations, counting, and rhymes, it's sure to be a bedtime favourite. Find it on the shelves at Type Books. $12.99.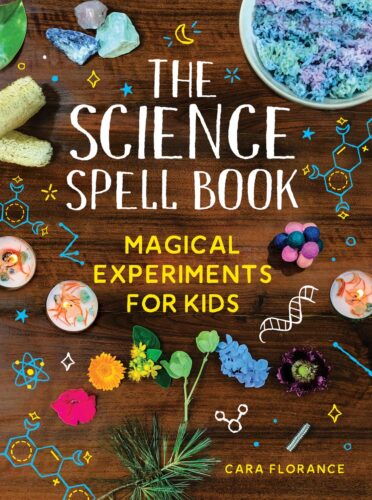 The Science Spell Book
If you have a little magician, wizard, or scientist that likes to stir up potions and test out experiments, this book by Cara Florance is a dream. With everyday objects easily found around the home or outdoors, your kids will delight in the many creative challenges that await in The Science Spell Book. Find it at Indigo. $24.99.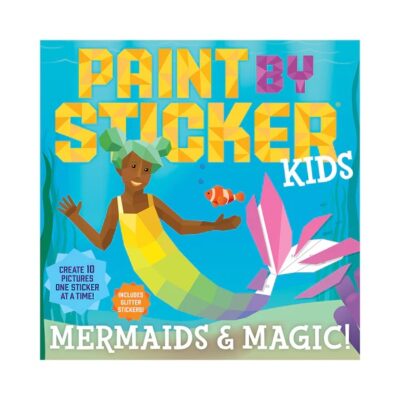 Paint by Sticker
This is the ideal sticker book to bring on a long road trip or flight. Zero mess, enchanting motifs, and they'll end up with a piece of art they feel proud of. Think paint by numbers, but with stickers. Find it at Mastermind. $13.99.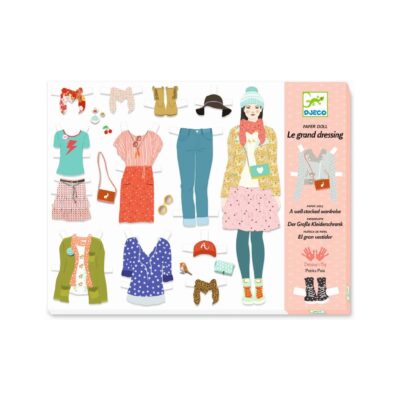 Djeco Paper Dolls
This paper doll set gave us a warm, nostalgic feeling. Did you spend hours making paper dolls as a child? Beyond crafting the dolls, kids will likely be inspired to sketch their own design. Of course, the personality of their doll and the world they live in is entirely up to their own imagination. Find this cute set at Scooter Girl. $24.99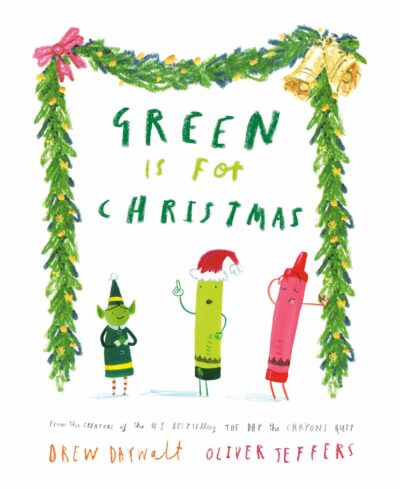 Green Is For Christmas
If you have a copy of The Day The Crayons Quit, or The Day The Crayons Came Home, or any one of these wonderful and funny books by Drew Daywalt and Oliver Jeffers, then you know how much kids adore them. Green is For Christmas released in 2021, and remains a hot seller. This book is sure to become a seasonal and year-round favourite. Find it at Indigo, or wherever books are sold. $13.99.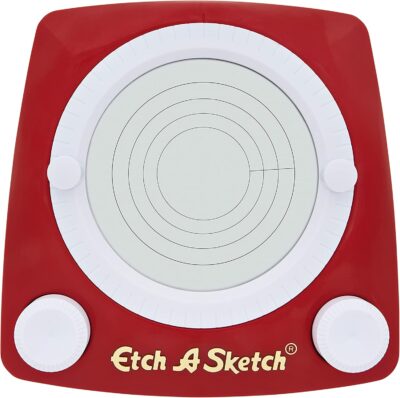 Etch-A-Sketch Round
We let out a shriek of excitement when we realized that Etch-A-Sketch now has a round model that allows for circle drawings. This beloved toy from Christmas past is making a comeback. Find it at Midoco. $19.99.