As pumpkin spice season approaches and the leaves start to turn, fall is right on the horizon, and with it are some of this year's most anticipated book releases. Ahead of one of the biggest gifting seasons of the year, and ahead of colder weather causing more and more of us to retreat indoors with a good book (and a warm beverage), it's the perfect time to share some of the books coming out this fall that I am most excited about.
So, buckle up, and get ready to make your "TBR" (To Be Read) pile even bigger! From poetry and prose, to illustrated anthologies, to fantasy, memoir, thrillers, and rom-coms, there's hopefully a little something for all tastes on this list, so whether you're choosing something for yourself to read, or looking to gift your favourite bookworm with something, I hope one (or more) of these books find their way from this list onto your shelves!
NOTE: Publishing dates may change from the dates noted below.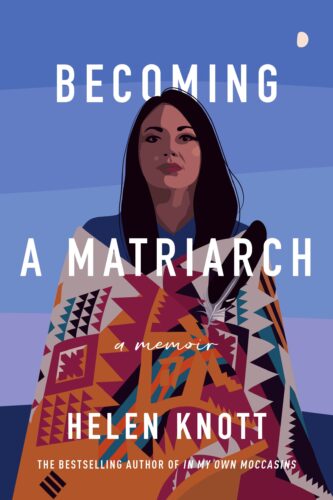 Becoming A Matriarch – Helen Knott (August 29)
I might be cheating a bit with this one, since it came out at the end of August, but Helen Knott's Becoming A Matriarch is one of my FAVOURITE memoirs I've read this year. Stunning, tender, beautiful, and full of heartache, this is a stunning and powerful meditation on addiction, intergenerational trauma, resilience, and survival. It's a moving and brilliant work that chronicles Knott's grief, after she loses both her mother and her grandmother, in the span of just over 6 months. These losses leave Helen navigating the fine lines between matriarchy, martyrdom, and codependency. In these pages, she explores her experiences with sobriety through loss and reflects on the power of generational dreaming, and on themes like love, loss, and legacy. Featuring poetic insights, along with dreams, stories, memoir, and memory, all woven together, this is a beautiful journey through pain and love, and one that will stick with you for a while.
September: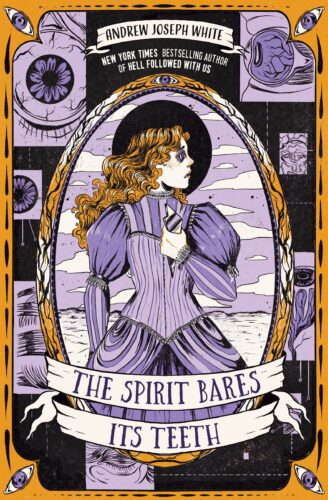 The Spirit Bares Its Teeth – Andrew Joseph White (September 5)
Andrew Joseph White's sophomore novel, The Spirit Bares Its Teeth is another horror fantasy with a trans protagonist, this time, a historical one, and I can't wait to read it. The story is set in London, in the late 1880s, when the Veil between the living and dead has thinned, and violet-eyed mediums commune with spirits, under the watchful eye of the Royal Speaker Society. Sixteen-year-old Silas would rather rip out his violet eyes than become an obedient Speaker wife. His mother states that he'll be married by the end of the year — despite the fact that he's needed a decade of tutors to hide his autism, that he practices surgery on slaughtered pigs, and despite the fact that he is a boy, not the girl the world insists on seeing. After a failed attempt to escape an arranged marriage, he's diagnosed with Veil sickness — a mysterious illness leading to madness. He's shipped away to Braxton's Sanitorium and Finishing School, a cold facility with militant and merciless instructors. Here, students either bloom into eligible wives, or they disappear. When the ghosts of missing students start beseeching Silas for help, he decides to dig into the rotten mysteries at the core of the school… even as it tries to break him.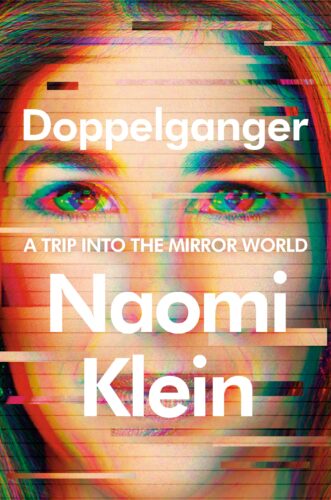 Doppelganger – Naomi Klein (September 12)
I am a big fan of Naomi Klein's work, so of course I was thrilled to hear about her upcoming memoir, Doppelganger. Naomi Klein, for the uninitiated, is a renowned author, whose bestselling books have explored the effects of capitalism and climate profiteering on ourselves, and our world. In Doppelganger, her writing becomes more personal, with this genre-defying story that's part tragicomic memoir, part political reporting, and part cultural analysis, as Klein takes us into what she calls the Mirror World — a realm of AI-generated content, and far-right movements playing at class solidarity. Here, she also grapples with her own doppelganger, a fellow author and public intellectual, whose views are the opposite of Klein's, but whose name and public persona are similar enough that people keep confusing the two of them. Drawing on the works of greats, like bell hooks, Jordan Peele, Sigmund Freud, and Alfred Hitchcock, and tying it into society's present and intersecting economic, environmental, medical, and political crises, this book is Klein's journey out of the mirror world, and into a path beyond confusion and despair. This sounds unlike anything I've read before, and I can't wait to dive in!
Murder In the Family – Cara Hunter (September 17)
Cara Hunter's Murder In the Family is a fascinating new thriller about a (fictional) cold case, true crime, and a family caught in the middle. In December 2003, the stepfather of acclaimed filmmaker Guy Howard (then, aged 10) was found dead in the garden of their suburban family home. His murder remains unsolved. Guy's mother and half-sisters were in the house at the time, but all swear they didn't see anything. A high-profile police investigation and endless media attention were fruitless, and no charges were ever laid. But some murder cases are too big to forget, and now, Netflix is launching a new series about the case, Infamous, a true crime show dedicated to investigating (and hopefully cracking) this famous cold case. Testimony will be re-examined, witnesses re-interviewed, evidence reviewed, and the key players will be reunited. On camera. The truth will come out… Are you ready to see it?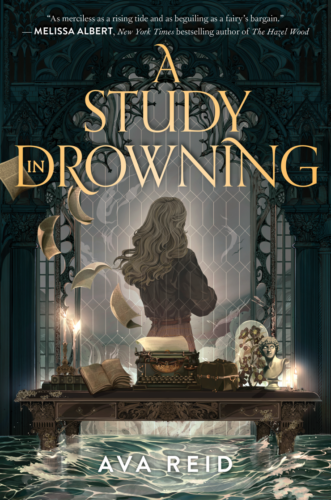 A Study In Drowning – Ava Reid (September 19)
Ava Reid has cemented herself as one of my favourite authors, and A Study in Drowning is her young adult debut. Effy Sayre has always believed in fairy tales. She's had no choice, because since her childhood, she's been haunted by visions of the Fairy King. She's only been able to find solace in the pages of Angharad, author Emrys Myrddin's beloved epic about a mortal girl who falls in love with the Fairy King, then destroys him. Her tattered, dog-eared copy is all that is keeping her afloat during her first term at architecture college, so when Myrddin's family announces a contest to design the late author's house, Effy is certain that this is her destiny. Unfortunately, Hiraeth Manor is an impossible task. It's a musty, decrepit estate, ready to fall into the sea, and when Effy arrives, she learns she isn't the only one who's making a temporary home there. Preston is a stodgy young literature scholar, studying Myrddin's papers, and determined to prove Myrddin was a fraud. As the two rivals investigate the reclusive author's legacy, they piece together clues through his letters, books, and diaries, soon discovering that the house's foundation isn't the only thing that can't be trusted. There are dark forces, both mortal and magical, conspiring against them, and the truth may ruin them.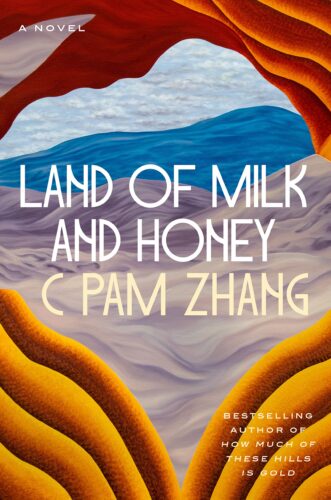 Land of Milk and Honey – C Pam Zhang (September 26)
I've been on an apocalypse book and movie kick this year, and when I first heard about C Pam Zhang's Land of Milk and Honey, set in a future where the smog has spread, and food crops are disappearing rapidly, it sounded perfect. A chef escapes her dying career in a dreary city in order to take a job on a lush mountaintop colony that seems to have escaped the world's troubles. Here, the sky is clear, and rare ingredients are plenty. Her enigmatic employer and his visionary daughter have built a new life for the global elite — one that reawakens the chef to the pleasures of taste, touch, and her own body, as her boundaries start to blur. Soon she finds herself in the center of a surprising attempt to reshape the world beyond the plate. An incredible story, paired with a breathtaking cover — I can't wait to get my hands on this book!
October: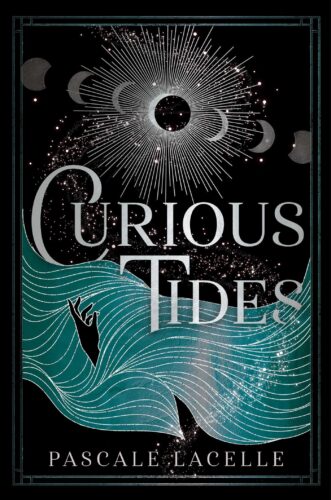 Curious Tides – Pascale Lacelle (October 3)
Pascale Lacelle's dark and lush young adult fantasy debut, Curious Tides, follows a teen mage who must unravel the truth behind the secret society that might have been involved in her classmates' death. Emory is a student at the prestigious Aldryn College for Lunar Magics, but her healing abilities have always been mediocre at best, until a treacherous night in the Dovermere sea caves leaves a group of her classmates dead, and Emory as the only survivor. Now, she's plagued with strange, impossible powers that no healer should possess. In order to gain control of these new abilities, Emory enlists the help of Baz, the school's most reclusive student. Baz is schooled in the nature of darker magic, and his sister was Emory's best friend, and one of the drowned students. Determined to discover the truth behind the drownings, and the secret society she's convinced her classmates were involved with, she's faced with even more questions when the supposedly drowned students start washing ashore, alive…. Only for each of them to immediately die a horrible, magical death. Dark and inventive, I'm excited to immerse myself (see what I did there?) in these Curious Tides.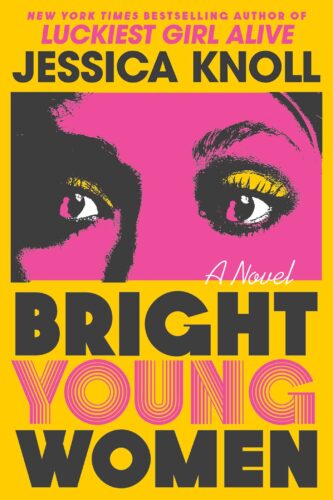 Bright Young Women – Jessica Knoll (October 3)
Jessica Knoll's Bright Young Women is a new thriller inspired by the real-life sorority targeted by America's first celebrity serial killer in his final murderous spree. In January 1978, a serial killer terrorized women across the Pacific Northwest. However, his existence couldn't be further from the minds of the vibrant young women at the top sorority on Florida State University's Tallahassee campus. Tonight is a night of promise, but Pamela Schumacher, the sorority president, makes the unpopular decision to stay home… a decision that unwittingly saves her life. Startled awake at 3am by a strange sound, she makes the fateful decision to investigate, finding two of her sisters dead, and two others maimed. Over the next few days, she's thrust into a terrifying mystery. On the other side of the country, Tina Cannon has found peace in Seattle after years of hardship, when a chance encounter brings Ruth Qachowsky into her life, and the two form an instant connection. When Ruth goes missing in broad daylight, surrounded by beachgoers, Tina devotes herself to finding out what happens to her. When she hears about the tragedy in Tallahassee, she knows it's the man the papers refer to as the All-American Sex Killer. Determined to make him answer for what he did to Ruth, she travels to Florida, on a collision course with Pamela. This is an unputdownable story about sisterhood and violence, and the real humans behind salacious headlines.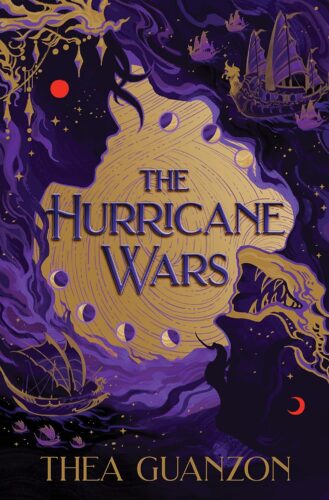 The Hurricane Wars – Thea Guanzon (October 3)
Thea Guanzon's The Hurricane Wars is an exquisite fantasy debut that I can't wait to get my hands on. All Talasyn has ever known is the Hurricane Wars. She grew up in a nation besieged by the ruthless Night Emperor. She's found her family among the soldiers who fight for freedom, but she's hiding a deadly secret: light magic that courses through her veins, a power believed to have been wiped out years ago, and one that can cut through the Night Empire's shadows. Prince Alaric, the emperor's only son and heir has been forged into a weapon by his father, and has been tasked with obliterating any threats to the Night Empire's rule. Through his shadow magic and the strength of his armies, Alaric has never been bested… that is, until he sees Talasyn burning brightly on the battlefield with the magic that killed his grandfather, ignited the Hurricane Wars, and turned his father into a monster. Their powers clash, and merge, creating a force the likes of which the world has never seen before. Talasyn and Alaric both know this war can only end with them, but a greater threat is coming, and the strange new magic they can create together could be the only way to overcome it.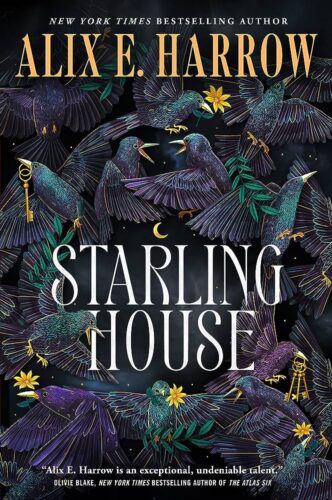 Starling House – Alix E. Harrow (October 3)
Alix E. Harrow's Starling House is a dark, gothic fantasy about a small town haunted by secrets. Eden, Kentucky is just another dying town, full of bad luck and regret, known only for the legend of E. Starling, the reclusive nineteenth-century author and illustrator who wrote The Underland and disappeared. Before she vanished, Starling House appeared, and it remained for years, as mysterious as its varied occupants. However, everyone agrees that it's best to leave the uncanny house, and its last lonely heir, Arthur Starling alone, and leave them to rot. Opal knows better than to mess with haunted houses or brooding men, but an unexpected job offer might be a chance to get her brother out of Eden, for good. However, unexpectedly, Starling House starts to feel dangerously like something she's never had before: a home. As sinister forces converge on Starling House, Opal and Arthur need to dig up the buried secrets of the past, and confront their own fears… Or else Eden will be taken over by literal nightmares.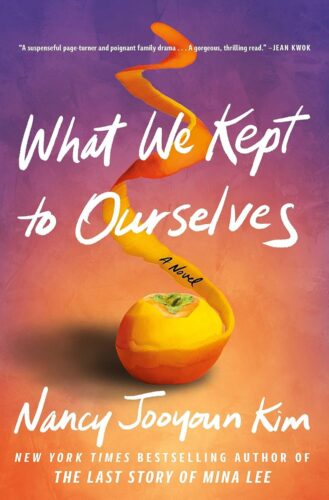 What We Kept to Ourselves – Nancy Jooyoun Kim (October 10)
Nancy Jooyoun Kim's What We Kept to Ourselves is a beautiful novel about a family's search for answers after the disappearance of their mother. In 1999, the Kim family is struggling to move on after their mother, Sunny, vanished a year ago. 61-year-old John Kim feels more isolated from his grown children than ever before. But one evening, their fragile lives are further upended when John finds the body of a stranger in the backyard, carrying a letter to Sunny, leaving the family with questions about the stranger's history, and possible connection to their mother. In 1977, Sunny is pregnant, and has just moved to LA from Korea, with her often-absent husband. America isn't turning out the way she'd dreamed it to be, and her loneliness is only broken by a fateful encounter at a bus stop. The unexpected connection spans the decades and finds its way into the family's lives in the present, as devastating secrets are uncovered, and everything they thought they knew about their mother and their very lives is put at risk.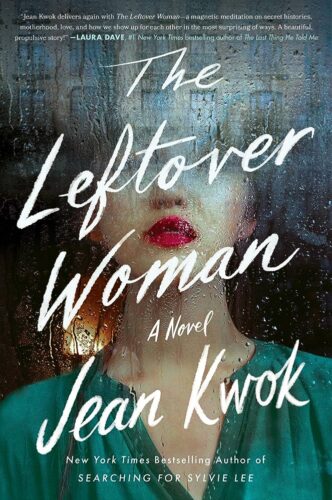 The Leftover Woman – Jean Kwok (October 10)

Jean Kwok's The Leftover Woman is a fascinating and unputdownable family drama and mystery about motherhood. Jasmine Yang arrives in New York City from her rural Chinese village without money or family support, attempting to flee a controlling and abusive husband, and find the daughter who was taken from her at birth. With her husband on her trail, the clock is ticking, and she's forced to make increasingly desperate decisions if she ever hopes to be reunited with her daughter. Meanwhile, publishing executive Rebecca Whitney appears to have it all: a prestigious pedigree, immense wealth, a high-powered career, a beautiful home, a handsome husband, and an adopted Chinese daughter who she loves. She's even hired a Chinese nanny to help her balance the demands of being a working wife and mother, but when an industry scandal threatens to jeopardize not only her job, but her marriage, her perfect world begins to crumble, and she begins to question her own role in her family. The Leftover Woman finds these two women on a collision course. This is a powerful and immersive story about two women in a divided city, separated by severe economic and cultural differences, and bound by a deep emotional connection to a child.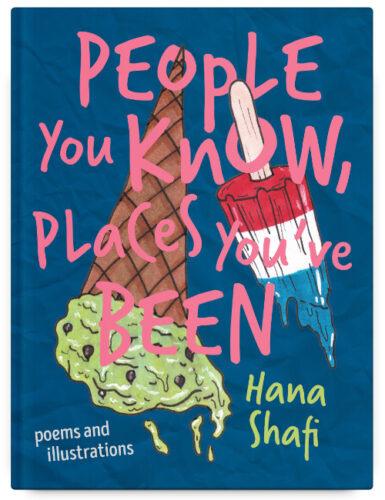 People You Know, Places You've Been – Hana Shafi (October 12)
Hana Shafi's People You Know, Places You've Been is the latest poetry and artwork collection from Hana Shafi, aka The Frizz Kid. In this work, Shafi examines the unlikely connections we make with the people and places we encounter. From sparring with a neighbour you dislike, to seeing a beautiful stranger on public transit, to sharing secrets with their hairdresser — you may be the Main Character ™ in your own life, but you're the supporting character in other stories, and this book is a celebration of that. It's a celebration of the antiheroes of the world, an examination of the Beautiful Leading Roles, an ode to the older generations, and a warning of the nemeses. This is a charming, delightful and heartfelt collection about how the people and places we encounter make us who we are.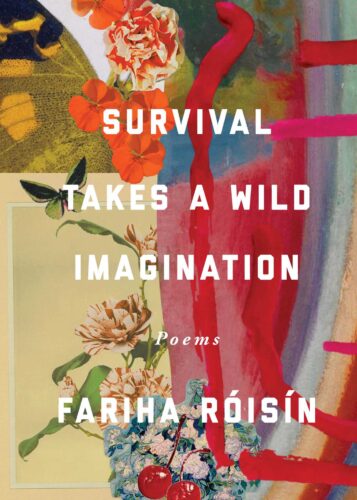 Survival Takes a Wild Imagination – Fariha Róisín (October 17)
Fariha Róisín's upcoming poetry book, Survival Takes A Wild Imagination, is a powerful collection of poems that asks a kaleidoscope of questions. The poems are her way to write, pray, and claw her way out of the grips of generational trauma, and try to search for the freedom her mother never received, and the kindness she couldn't give. I'm a huge fan of Róisín's writing — she's got a way with words, and I can't wait to be swept away in this latest work from her.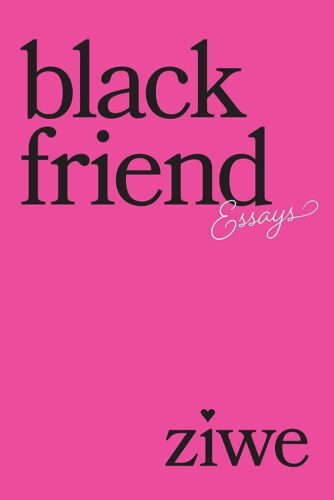 black friend: Essays – Ziwe (October 17)
Ziwe, the iconic queen of comedy, and president of asking you how many Black friends you have, has an essay collection coming out this October. black friend is her hilarious and noteworthy debut. I had the chance to read an early copy, and I am obsessed. Laugh out loud funny, and full of her trademark wit and sharp commentary, this is a short book that packs quite a punch. You'll want to read it in one sitting, it's so good! Her essay titles themselves are smart and funny, and the essays cover topics ranging from anti-Blackness, girlhood, and privacy, to corporate woke-ism, to cancel culture. This was a delight, and I can't wait for all of you to read it — I only wish it was longer!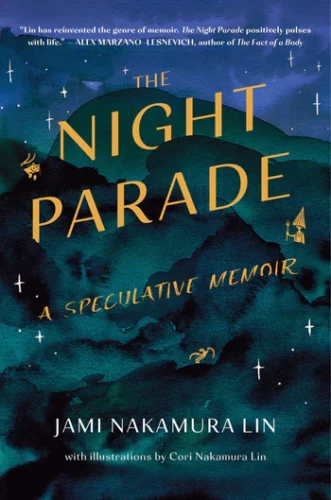 The Night Parade – Jami Nakamura Lin (October 24)
Jami Nakamura Lin's debut, The Night Parade, is a speculative memoir for fans of In the Dream House, and The Collected Schizophrenias. This book draws on the Japanese myth of The Night Parade of one hundred demons, and illustrations by the author's sister, as the author tells her own story regarding her experiences with mental illness, grief, and remembrance. From growing up with undiagnosed bipolar disorder and undergoing psychiatric treatment, to her father's cancer, her loss, and her grieving process, this book takes us on a beautiful journey, divided into the four acts of a traditional Japanese narrative structure. The Night Parade is beautiful, haunting, and heartbreaking, all at once.
November: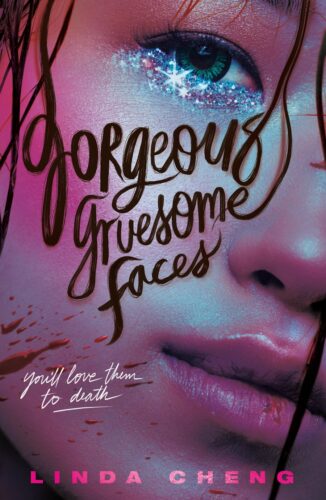 Gorgeous Gruesome Faces – Linda Cheng (November 7)
Linda Cheng's Gorgeous Gruesome Faces is a tense thriller that follows a disgraced teen idol who comes face-to-face with the demons of her past in a cutthroat K-Pop competition. After a shocking scandal that abruptly ended her teen popstar career, eighteen-year-old Sunny spends her days longing for her former life and cyberstalking her ex-BFF and groupmate, Candie. The two were once inseparable, but that was before the tragedy and heartache they left in their wake. Now, Sunny is surprised to discover that Candie is going to be attending a new K-pop workshop in her hometown. Candie may be chasing stardom, but Sunny can't resist the opportunity to confront their traumatic history. She needs answers, and wants to know exactly what happened on that horrible night, when Mina, the third in their tight-knit trio, jumped to her own death. But the workshop doesn't bring the answers she'd hoped for, nor a happy reunion. Sunny finds herself haunted by ghostly visions while strange injuries befall her competitors…are the secrets of their pasts catching up with them?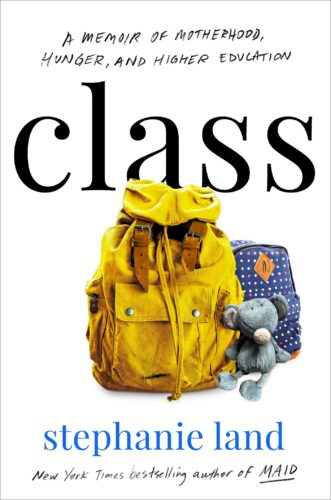 Class – Stephanie Land (November 7)
Stephanie Land's Class is her second memoir, after her beautiful and eye-opening memoir, Maid. I loved Maid, both the book and the Netflix adaptation, and when I heard Stephanie Land had a new book coming, I knew I had to read it! Maid explored class through the story of a house cleaner, but it was also the story of a woman with a dream. Class picks up where Maid left off, taking us along as she finishes college, and pursues her writing career, even as she faces barrier after barrier, from a complex and outdated loan system, to not having enough money for food, to facing the judgments of professors and other students who don't understand the very real challenges of attending college (and parenting) while also being under the poverty line. This is an intimate and powerful story of resilience, motherhood, and desire, taking us through life until she finally graduated, in her mid-thirties, against all the odds.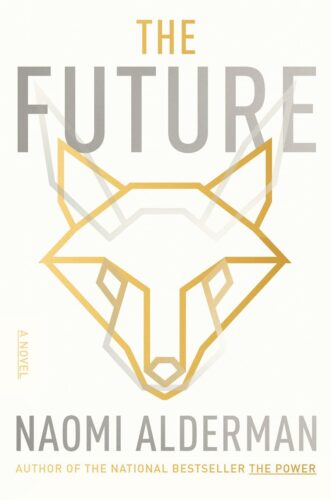 The Future – Naomi Alderman (November 7)
Naomi Alderman's The Future is a dystopian novel that explores the world we've made, and where it's going. By the author of The Power, which was recently adapted by Prime Video, I am so excited to read her latest. The Future, as the richest of the rich have discovered, is where the real money is. The Future is a few billionaires, leading the world to destruction, while ensuring their own survival with secret, luxurious bunkers. The Future is private weather, fascinating technology, and privatized weapons. The Future is a handful of friends: a cult leader's daughter, a nonbinary hacker, an exiled Silicon Valley visionary, a concerned wife, an internet famous survivalist, all working together to hatch a daring plan—one that could be the greatest heist in history… or the end of civilization as we know it.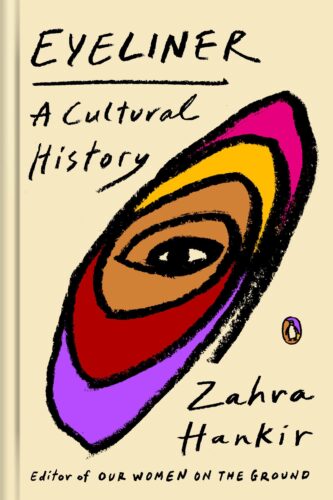 Eyeliner: A Cultural History – Zahra Hankir (November 14)
Zahra Hankir's Eyeliner is a delightful and absorbing exploration of the intersection of beauty and power, told through the lens of an iconic instrument, tool, and cosmetic: eyeliner. Taking us from the distant past to the present, on a journey from fingers and felt-tipped pens, to metallic powders and gel pots, humans have been lining their eyes for years. From ancient royals, to icons like Nefertiti and Amy Winehouse, to Gen Z beauty influencers, eyeliner is fun, to be sure, but it's more than just a frivolous cosmetic. Used in religious devotion, to attract potential partners, to ward off evil forces, and shield eyes from the sun, eyeliner can transform and communicate, without even saying a word. As a user of eyeliner (in many forms), and as someone who adores history through really specific and unique lenses, this book is tailor-made for me, and perhaps for many of you!
December: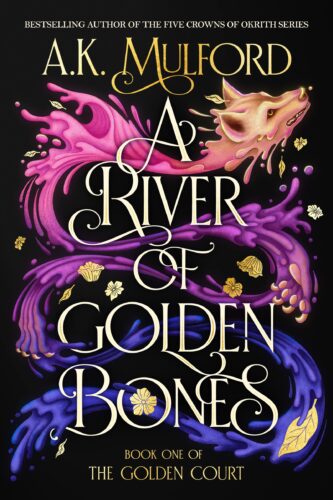 A River of Golden Bones – A.K. Mulford (December 5)
A.K. Mulford's A River of the Golden Bones is the first book in a gorgeous new fantasy romance trilogy about adventure and self-discovery. Twins Calla and Briar have spent their entire lives hiding from the powerful sorceress who destroyed their kingdom, and the humans who don't know they are Wolves. Each twin has their own purpose in life: Briar's is to marry the prince of an ally pack, and save the Golden Court. Calla's purpose is to remain a secret, her twin's shadow… as the backup plan. No one knows who Calla truly is, except for her childhood friend, and the sister's betrothed — the distractingly handsome Prince Grae. However, when Calla and Briar come out of hiding for the wedding, all of their well-made plans go awry, as the evil sorceress returns with a sleeping curse for the last heir to the Golden Court. Calla must now step out of the shadows to save the kingdom, embarking upon a quest across the realm, outside the confines of rigid Wolf society, into a world she never knew existed.
Raiders of the Lost Heart – Jo Segura (December 5)

Jo Segura's Raiders of the Lost Heart is a charming romance about rival archaeologists who must team up on a secret Aztec expedition that could leave their careers, and their hearts, in ruins. It's been Corrie's life goal to lead an expedition deep into the Mexican jungle in search of the long-lost remains of her ancestor Chimalli, an ancient Aztec warrior. However, when she's invited to join an all-expenses-paid dig to do just that, Corrie worries it's too good to be true… and she's right. As the world-renowned expert on Chimalli, Corrie should be leading the expedition, not sharing the glory with her disgustingly handsome nemesis, Dr. Ford Matthews. But Dr. Matthews has been finding new ways to best her since they were in grad school. As the dig begins, they soon realize that a thief is lurking around their campsite, and it becomes clear that they'll need to work together, in order to keep their discoveries, and their lingering attraction under wraps.
–
Ameema Saeed (@ameemabackwards) is a storyteller, a Capricorn, an avid bookworm, and a curator of very specific playlists, customized book recommendations, and cool earrings. She's a book reviewer, a Sensitivity Reader, a book buyer at Indigo Books & Music, and the Books Editor for She Does The City, where she writes and curates bookish content, and book recommendations. She enjoys bad puns, good food, dancing, and talking about feelings. She writes about books, big feelings, unruly bodies, and her lived experiences, and hopes to write your next favourite book one day. When she's not reading books, she likes to talk about books (especially diverse books, and books by diverse authors) on her bookstagram: @ReadWithMeemz